AccuCMS Training
Training for our AccuCMS is offered twice a month. All trainings are conducted via webinar and conference call, beginning promptly at 1:00 pm. The day of your training you will receive a confirmation email 15-30 minutes prior to the training start time with instructions needed for dialing into the conference call and signing into the webinar. AccuCMS Training will last approximately one and a half hours.
Registration for AccuCMS Training is free for Blue Archer hosting clients; sign up below to learn the system or to refresh your knowledge. You can take the training as many times as you would like, making it a customizable solution for your own learning pace.
You can also review with our downloadable PDF Training Manual or our list of Frequently Asked Questions.
AccuCMS Training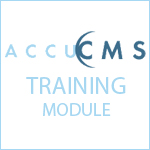 Date: 11/29/2017
Time: 1pm
Webinar based training session of the AccuCMS
AccuCMS Training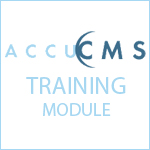 Date: 12/13/2017
Time: 1pm
Webinar based training session of the AccuCMS