User Experience Design
"That was easy!"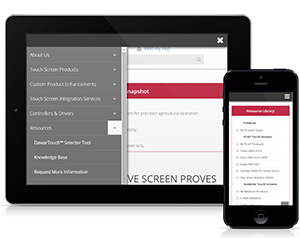 You may be thinking about the Staples "Easy Button" right now. You're probably not thinking about their User Experience Design department. They have a big one. A lot goes into making customers feel like experiences with your business are easy. User Experience Design is all of the things we do to make sure your customers and website users say, "that was easy." And, it's a big deal. Why? Because in a competitive marketplace, with many options, customers prefer the easy experience.
User Experience Design is the umbrella term we use to describe all of the activities that contribute to improving how customers feel about using your website (or mobile app or custom software.)
You may have heard of related fields:
Usability (making tasks easy)
Information Design (making searching and navigating things easy)
Interaction Design (making interactive elements do what you think they should do)
At Blue Archer, we talk about User Experience Design, because it's all-inclusive. Our UX work integrates these disciplines to create a holistic consumer experience. We put your customers as the center of your digital strategy, and each phase of decision making develops from researching their needs.
Web users form global opinions about brands as a result of experiences with websites. Will they decide your company is trustworthy, smart and capable? Or, all surface and no substance? We are well versed in user research and we make it our business to ensure that all the subtle elements that affect user perceptions will work together, so that your customers have a positive brand experience when they use your website.
Businesses have increasingly come to realize that their customers' online User Experience is a key determinant of everything from click-through rates on ad campaigns, to ongoing brand loyalty. Our ultimate goal isn't to make a website you love (although we do hope you'll love it). Our ultimate goal is to build a website that your customers will love, and that will bring your more customers. That's why everything we do is based on user-centered design, and focused on User Experience.