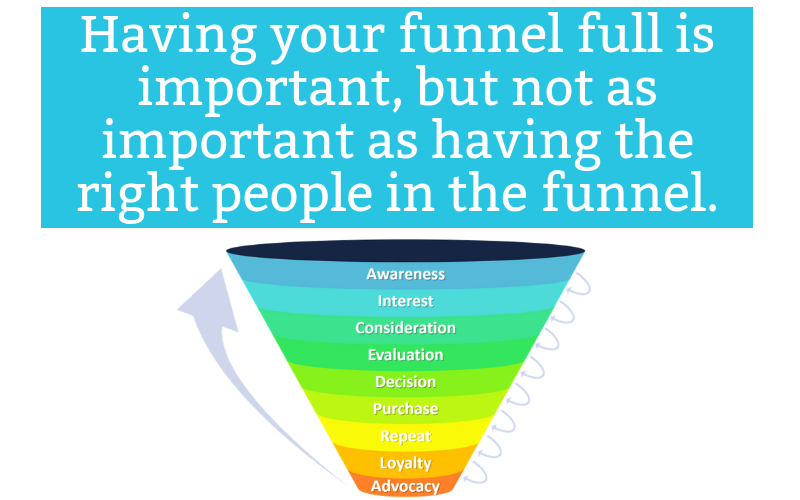 Building your funnel is vital to the marketing process, but so is keeping the funnel full. Some common mistakes are being made by marketers that are hurting the outreach potential.
There are many aspects of marketing that can make or break optimal optimization for your funnel. We are going to discuss three common mistakes being made that are decreasing leads in your funnel as well as long-term success. Newer generations enjoy doing things n their own therefore making it harder to get in contact with them. If you don't catch their attention within the first 30 seconds, the sale is lost…
Three common mistakes:
Ignoring Important Data
The marketing industry is always evolving, especially when it comes to discussing the psychological needs of consumers. New platforms are continuously changing, but that's good! When social sites change, they attract new users which can then be your new customers.
However, you must pay attention to them.
Utilize tools such as Google Analytics, heat maps, and even A/B testing to fully understand link clinks. This will greatly impact your lad generations.
Accepting Wrong Leads
Having your funnel full is important, but not as important as having the right people in the funnel. The reason people want to subscribe to your site or emails is the same reason they want to buy your product.
One thing to note is that if users sign up to get discounts is one thing, but to win free things or a trip is different. All users enjoy free stuff and will sign up to try to get it. These are the people to avoid!
The two best tactics to get people in your market that are relevant are influencers and site references. These two things reference users that are related to the sites and influencers that want your product/service.
Youtuber's are a great example of influencers with a mass amount following that enjoy and respect their thoughts and opinions.
Your ACTUAL Ideal Market
When in the development stage it is easy to believe in who will buy your product/service. However, sometimes we don't know exactly what the consumer needs.
Unfortunately, a lot of consumers don't feel understood by the brand. Which means you really need to get to them! It's time to get to know your market by simply ASKING about them.
Surveys, calling, and one-on-one will really help you to get to know your consumers and what they need from you.
The reality is, most funnels are leaky for a few reasons, not just one.
Check on the tips above to see if you are suffering from these common mistakes.
Contact Blue Archer to optimize your reach.