Inserting text is usually a given when creating a brochure or an ad. You have a picture in your mind of how it will look but it can be frustrating to have your end product match your vision.
Continue Reading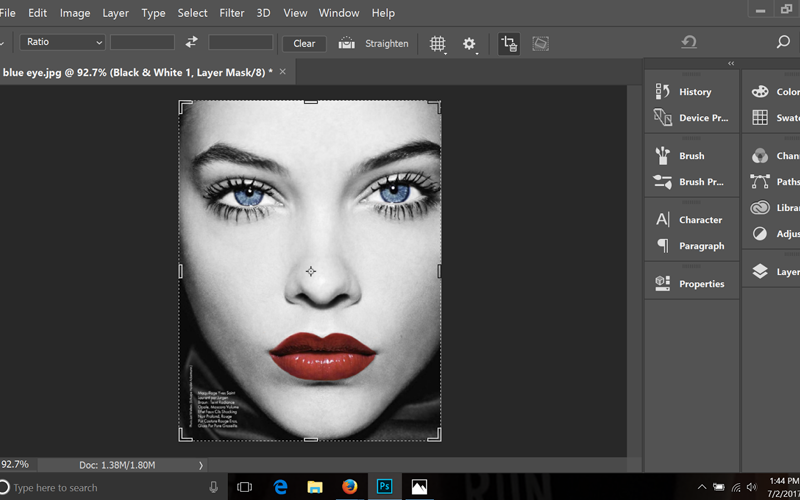 To display an image in black and white will require the entire image to be displayed as such. The benefit of using black and white allows you to introduce color to specific areas of an image, which makes catches your eye and allows those specific areas stand out.
This is a concept that is used by many industries, such as makeup companies, hair companies, etc. They use the images to draw the consumer's focus to the specific product, or product results, rather than the whole picture itself.
Continue Reading
The rise in cloud computing has elevated mobile devises to fulfill most computing tasks so that any trade-offs are outweighed by the convenience and flexibility provided by the mobile devices. Apple's launch of the iPhone 6 Plus reflects a w...
Continue Reading
In our last blog post, we were introduced to Twitter Cards. Now that we have gone over the essentials, here is a guide on how to get started with them.
Continue Reading
For those of you who have yet to discover Twitter Cards, Part I of this blog will go over everything you need to know about them. Twitter Cards are especially useful for brands and ecommerce businesses who are looking to fill their tweet content with optimum value for their followers. The cards have tremendous potential for marketers and developers who are aiming to stand out in Twitter.
Continue Reading