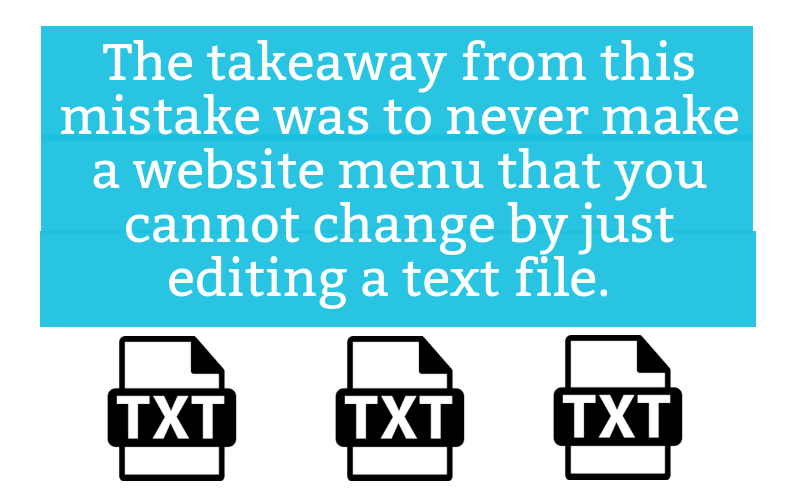 Many smart and successful people learn from history so they do not repeat it. Others look at various projects as malfunctions that still have potential. It's time to identify some of the dead UI tactics from past years.
Let's look at design trends that happened for a reason and why they suffered.
Flash Menus
Flash-based menus were a big trend, especially when knowing the correct HTML format was rare. The takeaway from this mistake was to never make a website menu that you cannot change by just editing a text file.
Image Buttons
There's no need to make users guess whether an image is a button. Flat design is out! At least for now…
Before flat images, everyone was into 3D looking-buttons because they seemed modern. However, this era of design is one we shouldn't question but rather accept and move on.
The UX behind the design is what made it complicated. Page destinations would change and other variables added to the difficulty of having code behind the image.
Page Dividers
Before proper layout became a thing, page dividers made it bale for people to break-up their text. People resorted to gif, fancy horizontal lines that were much more reputable than boring jpegs.

Most of these trends have dispersed among the advancement in CSS systems, mainly because of modern day technology. Needless to say, some of these trends could come back. Return of the dark ages!
Totally kidding, but never neglect what we learned from having these outdated designs. It's important to analyze why we put them in the trash and looked beyond the scope of the web in the early 2000s and into modern made UX tactics.
If you're interested in a website redesign, contact Blue Archer.