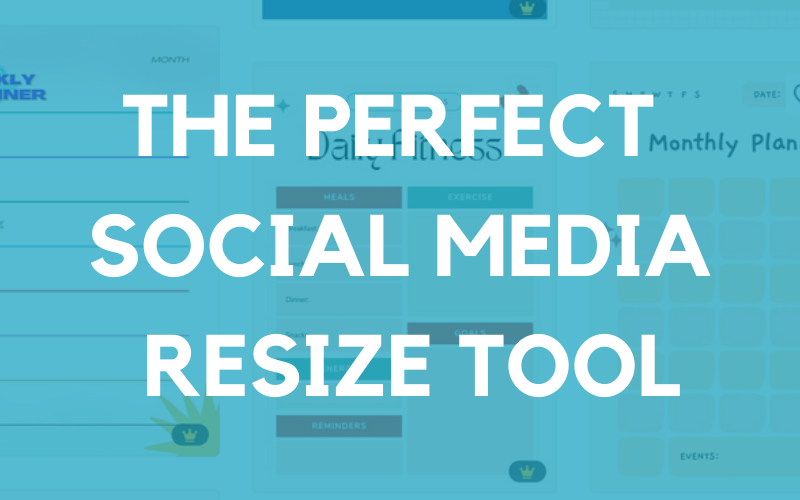 Canva is highly undervalued with the many resources the platform has to offer. These tips are for bloggers, solopreneurs, and social media marketers. The best part is, you don't need any design experience!
The primary way to use Canva for business is to create and publish engaging content that will attract your targeted prospects both online and off.
In case you missed it, we covered 5 undervalued aspects of Canva in our last blog. Check it out: 5 Things You didn't Know You Could Do in Canva
A quick recap of the 5 things we discussed in our last post:
Resumes

Uploading an SVG file

Collaborative tool

Directly posting to social media

Secret Codes
---
5 (More) Things You Can Do In Canva
To expand on the creative opportunities above, it is time to amplify your company's offerings. This all starts with innovative designs and applying a personal touch even in the tiniest ways.
1. Youtube Channel Art/Video Editor
Canva's free video editor makes it easy to stand out on YouTube. Boost your video views today with eye-catching thumbnails, unique channel art, modern graphics, and engaging video templates.
The platform hosts thousands of YouTube video templates, stock photos, and music. Beyond basic controls, you can add graphic animation and typography effects to amplify any visual presentation.
A promising platform to make a strong first impression with striking YouTube channel banners and video thumbnails. Channel art is also key to brand recognition and consistency. Develop a brand folder in Canva to establish a persona by adding fun twists, subscriber buttons, and like/share icons.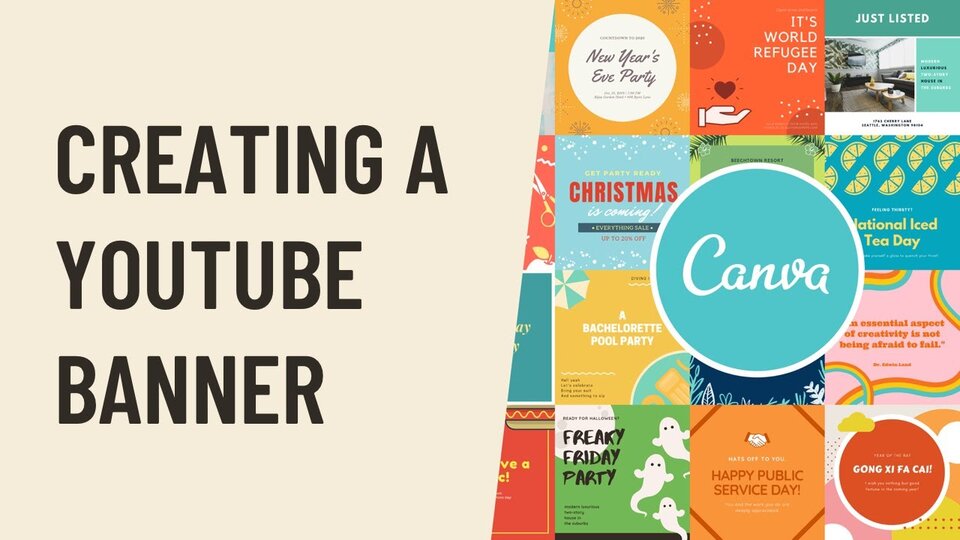 2. Business Cards
A great business card can open doors, help you build your personal network, and set your company apart from its peers.
Having a FUN and INVITING business card can go a long way with strangers... but how long have you had your current business cards?
Most likely they are outdated and it's time to step up the game. Try a new design with Canva's design system and you can even upload your own images!
3. Weekly schedule Planner
This might be the simplest but most enjoyable tool yet for those who love to organize.
Canva provides a collection of customizable templates that puts together a stylish weekly schedule planner that'll get you motivated.
You can create your own for your team/company or choose from 100's of options. Check it out: https://www.canva.com/planners/templates/weekly-schedule/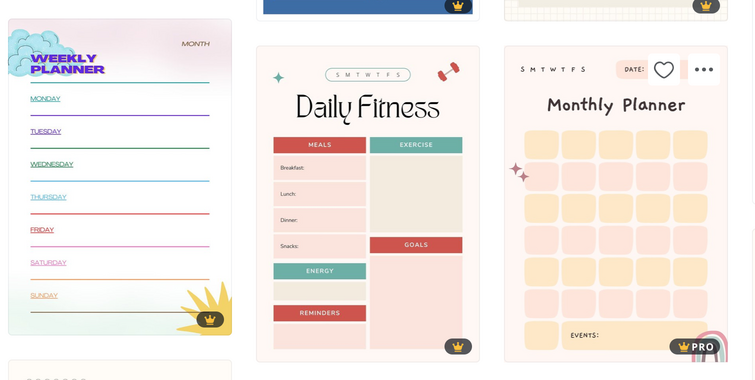 4. Social media Resizing
We've all designed an amazing, eye-catching graphic that we want to share on all platforms.
From Facebook to Twitter, the goal is there but the image quality is not. Social media platforms have different dimensions and they need to be taken into consideration.
Luckily, Canva will do that for you!
To turn your Instagram post into the perfect Twitter, Facebook, and Pinterest posts, simply click "Magic Resize", choose the platforms you need, and voila, you're done! Each design will open in a new tab, ready to be edited or downloaded.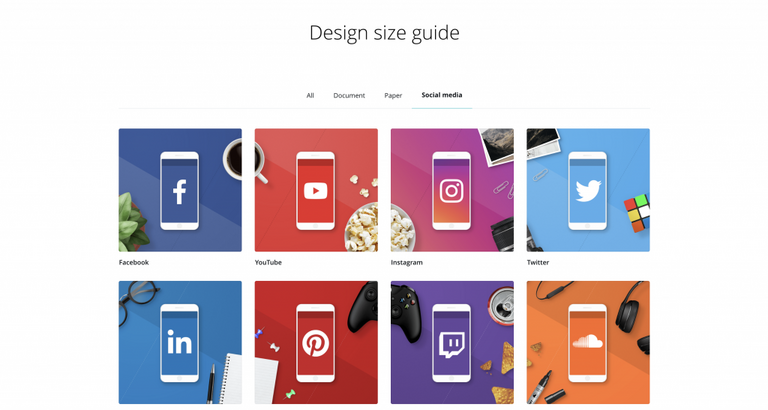 For all marketers out there responsible for social media, this really is the best list we've found that details the perfect design size for each social media type: from Twitter, Facebook, and Instagram, through to Pinterest, Twitch, Google+ and more.
You'll also find a list of perfect collateral sizes too. https://www.canva.com/sizes/social-media/
5. Photo Background Erasing in Canva
Canva recently released an awesome tool that makes Canva Pro that much better of an investment for small business owners. Especially considering it is only $12.99 a month. They now offer free photo background erasing!
With just the click of a button, you can remove the background from any image. It can be a Canva stock photo or a photo you upload yourself.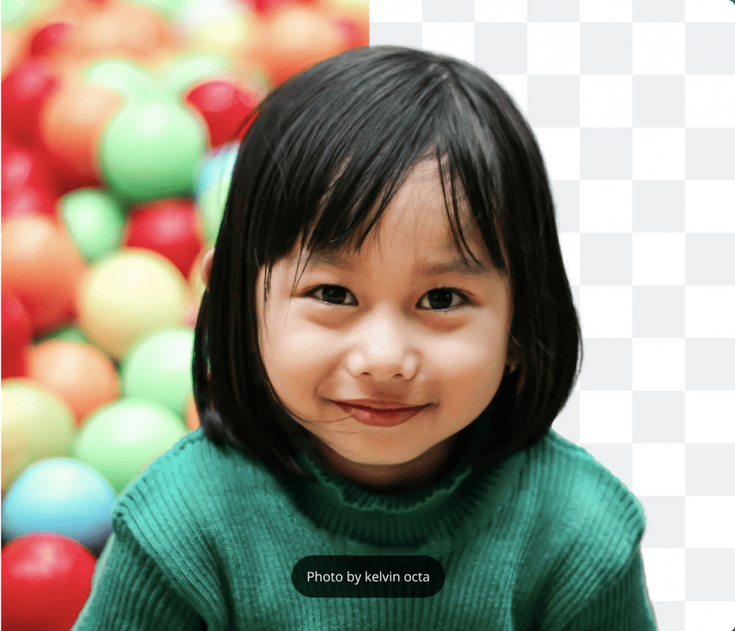 To use Canva's background eraser, just click on the photo you want to edit. Then click on the "Effects" button that appears and "Background Eraser." Canva will automatically get to work.
Canva tips:
Choose 2 Fonts with high contrast
Limit color palette to 4 colors
Resize creations for all social platforms
Canva's free membership has a lot of helpful options to get you started. If you want to get even more out of the app, like advanced photo options and templates, and the ability to download your designs on a transparent background, you'll want to upgrade to their Pro Plan.
Canva is truly a game-changer for business owners who want to create high-quality, stunning, custom content but do not have a degree in graphic design or do not want to invest the time and energy into learning complicated design programs.
If you are looking to amplify your website, contact Blue Archer today.