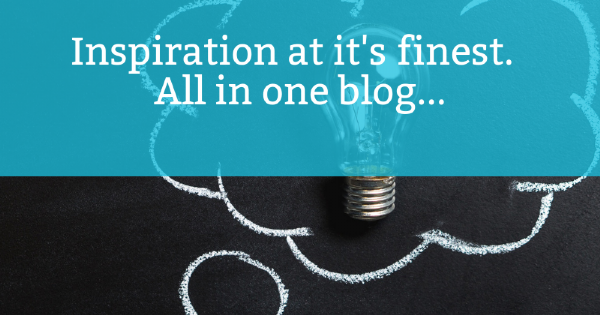 There are many creative minds on the market, and most of them share their insights on the internet. It's hard to create things from the ground up. However, being creative in 2019 is taking tiny ideas from others and combining them to make your own discovery. This list will be your new loved bookmark!
Brain Pickings is a collective effort to bring you weekly newsletters of everything and anything that can provide you solidarity in comfort.
Layout: One long scrolling page with endless creative information at your fingertips. Bright, yellow colors to create a joyous and bright vibe for learning.
An easy read with insightful information.
Article Highlights: How to Punctuate with Style: Lewis Thomas's Charming Meditation on the Subtleties of Language
Dezeen will get you inspired and keep you inspired with their visuals as well as art-based articles. Many highlights focus on architecture, layout, and design for a reason.
Layout: Visuals are everything with this layout, incorporating color to directly compliment the main points of the articles.
Article Highlight: Stufish models the Chimelong Theatre in China on traditional circus tents
This site is everything you need; they even have an app! They focus a lot of hybrid spaces, that is design for physical spaces that have many emerging uses, creating a vibe based off economically and environmentally stable designs. This site goes into details, which is important to analyze occasionally as the creative world is constantly changing.
Layout: Simple, yet detail design. Visuals are apparent and guide your reading as you scroll through the site. The site is split into various subcategories making it quick for the user to navigate their interest.
Article Highlight: Lemon studio grows with new creative emporium in Cape Town
Wired reflects your traditional newspaper as it generates up-to-date content and information. The site goes way beyond design and incorporates technology, science, transportation, and culture. Everything you need for a quick lesson is right here.
Layout: The simple scrolling method and labeled tabs will keep you focused and wanting more. Just like a newspaper, each article is blocked and a section for you to skim and click exactly what you're interested in.
Article Highlight: Google Assistant Now Lets You Send Reminders to Other People
A little more traditional, but still necessary. Taking the leap to start your own business can be terrifying. So, why not watch and learn from others? This site is perfect for the adventurer hidden inside of you while also wanting to gain useful knowledge.
Layout: Definitely your typical news/article sources design with ads here and there. More business focus, but sometimes we need strict and factual presentations. Not everything can be colorful and fun! Time to get down to business.
Article Highlight: Nike Is Entering Into a Subscription Model Business
Do you have a site that never fails to inspire you? Let us know in the comments.
Blue Archer specializes in website creation and redesign, contact us for a consultation.