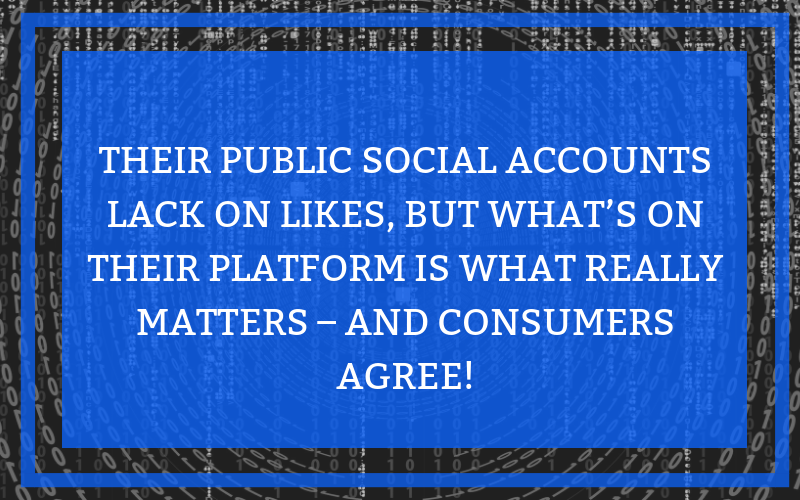 Marketing SaaS can be tricky in such a small character space. These 5 companies have noted and reworked their efforts that have been evidently prosperous. See what you can learn!
Position yourself as the hip new alternative to the establishment
Technique:
The original InVision app, launched when the company debuted in 2011, was intended to function as a set of pro picture editing tools that let designers add animations and transitions to websites' and apps' prototype designs. Their blog is Infographics galore. And, their Inline Tweet Sharer on their blog makes it easier for users to instantly share.
Their initial launch wasn't enough for this visual app, so they took it to the next level as now a close competitor to photoshop and Sketch.
Takeaway:
They rely on the ability to share their content. Create and display! The reason this app is even talked about is that they put their name up there with the big dogs. They have multi-lingual sponsored content pieces on high-profile sites.
Reviving their clear and concrete digital strategy to be noticed alongside bigger competitors. All the while sticking to their original landscape of organic designs and educational tools.
Create a meaningful web presence
Technique:
To say that Salesforce is going from strength to strength would be an understatement. The company has outperformed some of the IT scene's biggest hitters this year – its stocks are increasing in price faster than the likes of Microsoft and Oracle, and it is winning more influence than ever. Its digital marketing campaigns are high-profile and, most of all, sound cool enough to win extensive earned media coverage.
Their Google Partnership put them in a sweet spot.
Takeaway:
Partnerships are a strategic marketing ploy and partnering with companies whose digital initiatives align with those of your own, is a win-win for both parties.
Salesforce also updates its clients and products multiple times a year. They love their digital campaigns! As they would say, revolutionary.
Speak a global language
Technique:
They offer sample selection, bias elimination, and data representation tools all available in different languages. Although it has paid and free versions, its B2B services are where it hopes to make serious inroads. Their Benchmarks product allow users to compare their survey results against those of its rivals.
Takeaway:
If your SaaS company is a tool multiple demographics can utilize, cater to them in their language. Literally.
You can now access SurveyMonkey in 55 languages, and becoming a powerful multi-lingual force has been the company's goal right from the get-go.
What's more, SurveyMonkey offers extensive multi-lingual survey options. This means that multinational clients are more likely to use its services than its more limited, mono-lingual rivals.
Build a platform to foster a community


Technique:
If you want to make a splash in social media marketing, do away with traditional channels altogether. Consider instead of launching your own niche social media platform. That's what Github did.
Their public social accounts lack on likes, but what's on their platform is what really matters – and consumers agree!
Takeaway:
Github understands who their audience is, and what they're interested in so they create engaging content (yes, contests are content too) that speak specifically to their core consumer. Understanding your audience is one of the first steps every SaaS company should take before launching a campaign.
Positioning itself as a sort of Facebook for developers, GitHub has a 22 million-member community. Most of these members use their platforms to share and discuss code.
GitHub solutions are also getting mentioned as suggested tools on major Chinese media sites. These include Sina.com, one of the biggest online media portals in the Middle Kingdom, as well as Baidu's tech blog.
With a client roster as diverse and interesting as one of Asia's biggest chat apps, space rocket builders and robot engineers, the company does a good job of showing it can step with the big guns.
Always stay fresh and newsworthy
Technique:
Carbon Black's rise to the near-summit of the security software game has been nothing short of meteoric. They overcame an embarrassing hack in 2013, where malware distributors broke into the network to copy a private certificate signing key.
It also runs educational webinars to complement its traditional marketing activities — this year included a 100-city world tour.
Takeaway:
If you want people to care about your brand, you have to educate them on your brand. Video is king and webinars are a great way to bridge the gap between video and educational meets entertaining.
But, being a security company, it can leverage the fear factor, so to speak. That's why they run threat analyses on the latest high-profile malware.
Webinars are a great way for businesses to project messages to a large audience from the comfort of their own computer. As no company can afford to neglect security, distributing a webinar about a headline-grabbing piece of ransomware is a great way to catch a client's attention. This is a strategy that Carbon Black has run time and again – to great effect.
Next steps
It doesn't matter what your SaaS company is, but the key is getting people to care about it. From contests to blog content, keeping your digital marketing strategy fresh will take you a long way.
Check out our social platforms!
Looking for a website redesign? Contact Blue Archer.