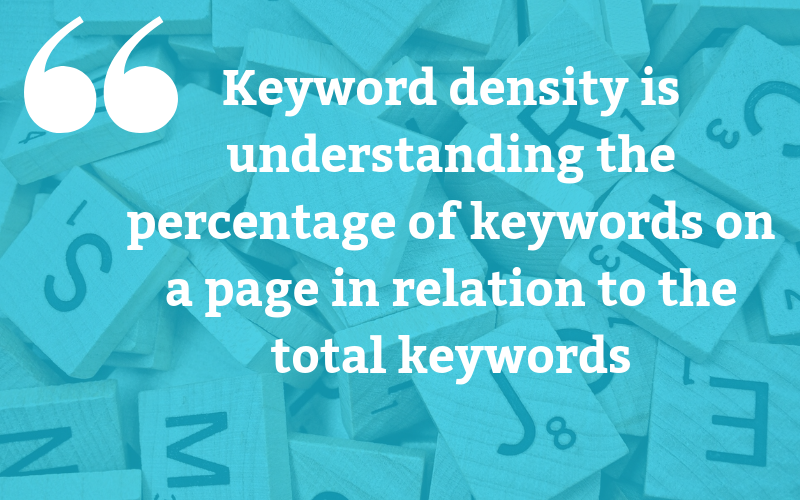 SEO is a powerful tool to optimize a marketing campaign, hence the name. Search engines are constantly updated, which makes it imperative to keep informed on new strategies and edits. It's time to elevate by using these 5 effective methods.
In 2019, the strategies behind any marketing scope are imperative for success. Keeping momentum and delivering impressive results is the strive behind all the effort put into marketing.
These 5 steps can be implemented individually or complementary to ensure the right approach.
1. Research Competitors Keywords
Competition is inevitable and will forever be a deciding factor. Let them be the start of your journey towards detailed backend metrics. Don't underestimate the keywords other companies utilize.
They somehow are still in the game so something is probably working. Keyword density is understanding the percentage of keywords on a page in relation to the total keywords. Do not take it too far with planting a keyword garden on your page.
Instead, take over where your competitors fall short. Utilize Google's Keyword Planner to see where your competitors stand and how you can optimize.
2. Unique content
High quality, engaging content is all about efficiency. It can seem overwhelming, but don't let it. The importance of original content hasn't diminished.
Post blogs such as in-depth articles, how-tos, and updated information. Keep it humanized and original. If you look back on your previous articles and see that changes need to be made, then give it a tweak.
3. Speed up page time
Nothing bothers users more than a slow page time. Users can immediately turn away and downturn your metrics. Slow page time can hurt your bounce rate as users will be discouraged. Make sure words, graphics, and visuals load properly and on time. Quick!
The key is to make sure your website can handle high loading speeds and if they can't, it's time to switch platforms. Also, consider detailed technical SEO step to improve speeds behind the scene. Coding techniques can truly improve your speed.
4. Visuals
Graphics and visuals matter more than ever for websites. Google's plan in the next years is to capitalize on visual content.
Images can crank up aesthetic appeal, but make them worthy. Not too big, but bright enough to gain attention. With the help of a season graphic designer, they can pull different aspect onto your page to keep it unique. They can also communicate substantial data to visitors in a timely manner.
Name your files with details! Disregard the vague statements and give detailed file names to make it easier for search engines to grab your link.
5. Mobile devices
81% of adult's own smartphones which means a lot of mobile searching. You cannot ignore mobile users. Your website needs to be compatible!
Check out our blog on how to be mobile compatible.
Having a responsive design such as the right screen dimension, shifting elements, and a scalable display can put your site in good form. Users are satisfied with effortless navigation.
If your site needs a redesign, contact Blue Archer.