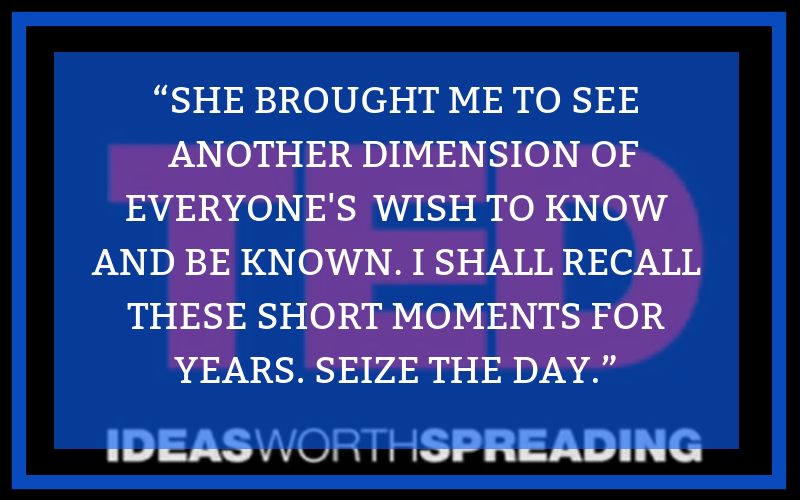 Ted Talks are informational and inspiring, to say the least! These specific talks will get your creative mind working all while answering your trickiest questions.
Facebook's design is seen by more than 20 billion times a day. Margaret Gould Stewart is the lead product designer for Facebook and has important news to share with you. Even a tiny tweak to a common button on the site, such as Like or Share, could cause outrage for your users.
Viewer Comment: "Before I watch this lecture, I thought the design only decorated the things. But after I watched the lecture I realize that design does not only decorate the things but also make a better life. And I found out that designs exist throughout our lives."
Fonts, words, and especially letters speak to your audience. Martina Flor speaks to the audience about the importance of specifics when it comes to letter design as well as the effect it has on how the audience perceives them.
Viewer Comment: "She brought me to see another dimension of everyone's wish to know and be known. I shall recall these short moments for years. Seize the Day."
Trust! The basic concept that many of us strive to pursue, however, Airbnb uses it as their driving point. The co-founder of Airbnb, Joe Gebbia, goes on to explain how their business model is based on people in the community trusting one-another. Somehow, he allowed people to overcome the fear of stranger-danger and turned it into a million dollar business.
Viewer Comment: "When we looked back on what we thought we would not normally do, it felt like something new. The right design will change the prejudice. You are great to have a new culture that connects the shared economy with the industry."
The man who has shared his ideas, which are now household products, explains how to drive innovation through the want for a change. People get used to the way things are, but that doesn't mean there isn't room for improvement.
Viewer Comment: "I'll always think of the phrase "See you from afar and see you close," and thought I should look around hard and try to solve the problem. And 'It's easy to solve a problem that almost everyone sees. But it's hard to solve a problem that almost no one sees.' is the most impressive comment for me. Because It's a small, but a great thing to help us live a better life by persistently digging into a problem so small that almost everyone can't see it."
Creative confidence is something many of us lack. Simply, out of the fear of failing. Simon Giertz emphasizes the importance of failure by making useless things because you do not always know the correct answer to solve a problem. No one knows exactly how the world works!
Viewer Comment: "the talk also brought tears to my eyes for its inspiration and true experience. My job sometimes is guiding students to find the meaning of what they do, but more important thing may be to guide them to begin to question, to think and ask what the meaning is."