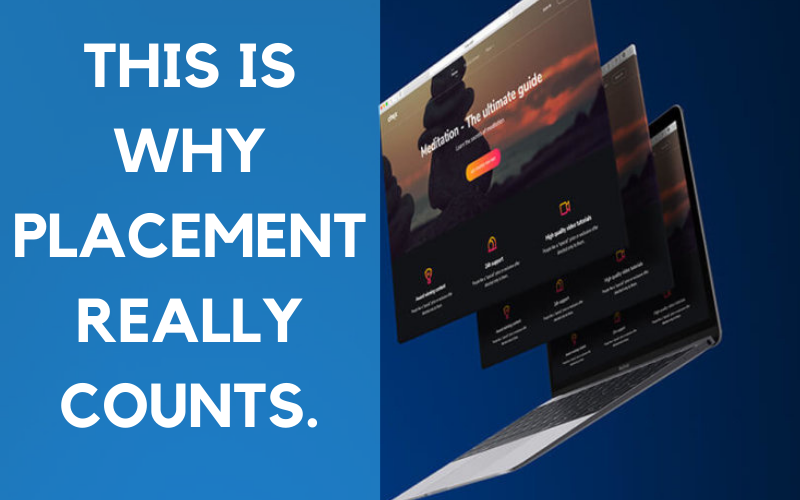 It is no secret that users prefer video over text. Video is everywhere, from YouTube to social media apps, users are very familiar with the visual landscape. Which makes it extremely important to get it right when making a video an integral part of your design. Here are 5 ways to implement videos as an asset to your website.
Back to the Basics
Where you put a video on a page makes a huge difference in how it impacts the layout and the reader's eye. Putting a video toward the top or left of a page means that users will encounter it quickly in the process of "reading" the page.
This is why Placement really counts.
There are many ways to incorporate videos and there are MANY videos that can be incorporated. Pick one that clearly shows the topic for the video. If it's a product ad, make sure you can clearly see the product. If it's a brand intro, use one that shows the speaker's face in focus. Try to find a compelling image that stands out.
When it comes to using a video as a background option, using a large video instead of a graphic for the background of a web page is a dynamic choice and has been for the past 5 years.
Just make sure the colors and images of the video coordinate with your page's navigation bar and overall layout. It is vital to analyze your demographic as well... Are they tech-savvy? Are they in a hurry? Will they need an in-depth explanation?
Now let's talk about auto-play...
Avoid any video that plays automatically with sound. Not every user wants to watch a video the minute they visit a site. Make sure, though, that the play button is easy to find if the video isn't an embedded one from a popular site. You will want to avoid sound at all costs without the user's permission. Nothing is more frustrating (or embarrassing) than loud noise blasting from your computer in an open environment.
With video, it is easier to create a specialized and broad interest. Make sure the video provides a clear summary of the highlights of the product, brand, or person it describes. Think elevator pitch, not novel.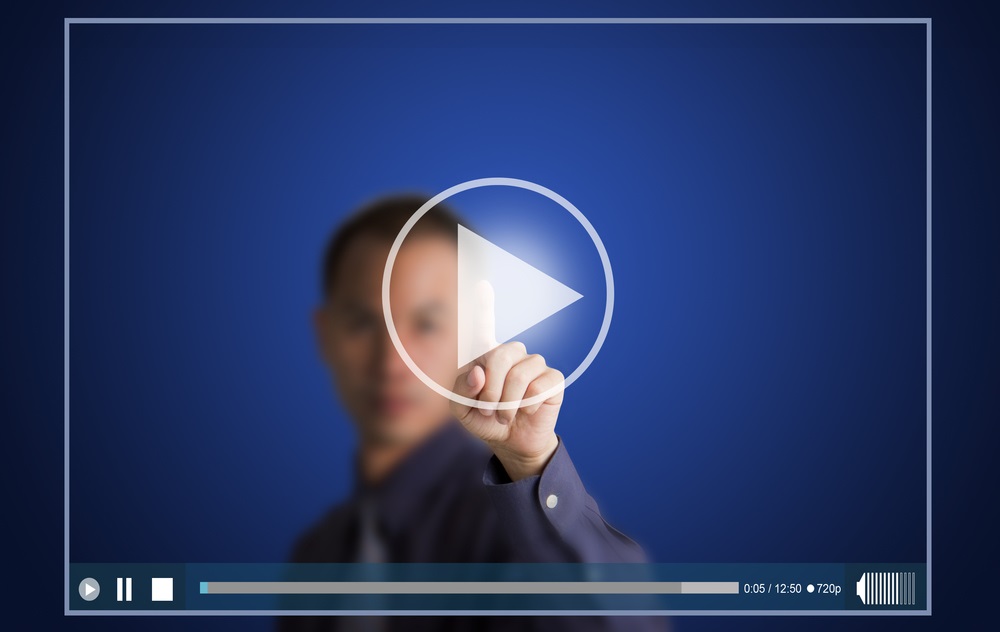 5 Ways to Use Video on Your Website
1. Masthead Element
Using a video as a masthead or full-width video background can immediately tell a story about your brand. Showcasing how things are done, activities, and even the most valuable employees/community.
Check out Amazingkids.org
As soon as the user lands on this site, you are engulfed with empathy, kindness, and warmth. The video takes over your whole screen as you watch the children and faculty bring a smile to your face.
They turned their site into a friendly, yet informative space that radiates hope.
Now, you don't have to be a children's institute to use a video as a masthead but make sure it aligns with the information you are providing.
2. Explainer Video
This type is pretty self-explanatory, but there are a few ways to make it effective.
Check out Wordstream.com
On the first page, they give three CTA options. You can either start your free trial, grade your google ad account, or watch a video to learn more. For someone who may be scoping out the site, they are more than likely to click "watch to learn more". This not only answers topical questions from the user but can speed up your conversion when they choose to start their free trial.
Also, note that the video is only 1 minute long. Keep it quick and to the point, while covering your top 5 most asked questions.
The video can give a how-to, a reason for why the user needs your services or a quick rundown of the company's purpose.
3. Visual Showcase
This is the perfect time to showcase a product and the design team's ability to edit an excellent video. Fast transitions, sleek effects, and more can transform how the user perceives your brand. Make sure the video fits the personality of the product before going wild.
Check out Sqcircle.com
Talk about visually appealing! They are all about product experience and their front page is outstanding. The team also incorporated a hijacked scroll feature which makes the user watch the full-width video before scrolling further. An innovative and unique transition.
Quick note, their video auto-plays but with no sound. At the bottom right they offer a large sound icon, easily accessible in case someone would like to enhance their experience.
4. Testimonials
Testimonials let you tell a success story while featuring your happy customers.
These function as social proof, especially when people look to the responses of others to determine the correct action. Broadcasting customer advocacy via video helps you to secure trust and clinch conversions like nothing else.
Check out 99designs.com
The best way to create video testimonials is to integrate your product information throughout.
5. Product Pages
The focus of a typical product page is to tell. These days, reading this much text is a burden most would rather avoid.
Use a video to explore your product or service. This will allow you to communicate large amounts of information in a quick, convenient manner that people enjoy.
Check out apple.com
They are famous for their iPhone commercials showcasing the camera quality and functionality. Well, it's because they are great videos.
This iPhone12 specific product page showcases all the features and then offers an additional video for reference - sleek, clean, and tech-savvy.
Ultimately, adding video to your site is a great way to generate more traffic and boost visibility.
So, before you add a video, ask yourself if it meets these criteria. If it doesn't, you might be better off simply using still images or copy. If it does, go ahead and add it to your site and secure the traffic and visually creative benefits!
Want to incorporate more videos on your website? Contact Blue Archer to start a conversation today.