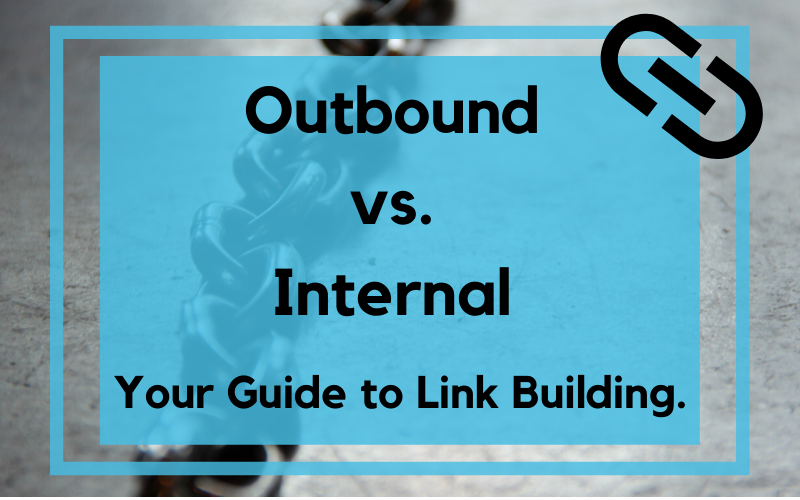 When you get more links, your search engine rankings can improve and website traffic will increase to help you with branding, leads, and sales.
Recent data estimates that the link popularity of a specific page accounts for 22.33% of the components of Google's ranking algorithm.
If you can develop and document your strategy, you'll ultimately generate more authority links for your pages. Both content marketing and link building are intertwined and should always be considered a pair. Even if not all similar.
Why is link building important?
For those of you new to SEO, you may be wondering what a backlink is, and why they are important. Backlinks have become so important to the scope of Search Engine Optimization, that they have become some of the main building blocks to good SEO. In this article, we will explain to you what a backlink is, why they are important, and what you can do to help gain them while avoiding getting into trouble with the Search Engines.
When search engines calculate the relevance of a site to a keyword, they consider the number of quality inbound links to that site. Therefore we should not be satisfied with merely getting inbound links, it is the quality of the inbound link that matters.
A search engine considers the content of the sites to determine the quality of a link. When inbound links to your site come from other sites, and those sites have content related to your site, these inbound links are considered more relevant to your site. If inbound links are found on sites with unrelated content, they are considered less relevant. The higher the relevance of inbound links, the greater their quality.

Start of link tag: Called an anchor tag (hence the "a"), this opens the link tag and tells search engines that a link to something else is about to follow.
Link referral location: The "href" stands for "hyperlink referral," and the text inside the quotation marks indicates the URL to which the link is pointing. This doesn't always have to be a web page; it could be the address of an image or a file to download. Occasionally, you'll see something beginning with a # sign. These are local links, which take you to a different section of the page you're already on.
Visible/anchor text of link: This is the little bit of text that users see on the page, and on which they need to click if they want to open the link. The text is usually formatted in some way to make it stand out from the text that surrounds it, often with blue color and/or underlining, signaling to users that it is a clickable link.
Closure of link tag: This signals the end of the link tag to the search engines. You can find more here.
An example of a good use of a backlink would be linking to a blog post from another website in your own blog. Let's say you are a Blue Archer Designer, and you use the blog section of your website to write about educational topics pertaining to web design, marketing, and coding. This week's blog post is providing tips on how to prevent increased bounce rates, but you want to provide an external link to the American Marketing Association for information on what a bounce rate is and how it is caused. You might say something like, "Click here for more information on bounce rates," or you might just hyperlink the word "bounce rate."
---
Best Tactics for Link Building in 2020
1. Prioritize effectively

Link-building strategies often involve concurrent tactics and tasks. Weigh your options and my suggestions. Determine what's worth your time. Every tactic may not be for you.

2. Track your keyword rankings

Create a baseline of some strategic keywords so you can analyze how they improve in honor of your link-building efforts. You can't begin to track everything so monitor the most relevant keyword phrases.

3. Research competitors

You can find directories, blogs, newsletters, media, and other websites that may be open to linking to your website. Clearly, many will be based on relationships those media have cultivated. But you can usually find some unique treasures and reach out to the same publishers.

4. Create a study

Survey managers and top executives for their opinions on best practices, trends, and industry forecasts. Create a landing page with an executive summary. A usual tip is to add a response form so you can get key data from prospects.... let's avoid it. Why not just make the results available? Leverage the free resource for awareness and link building.

5. Go natural

Your best bet is to go the natural route, allowing countless websites to link to yours because of your great content. Although they won't always be high-profile places, search engines will value the diverse sources and the diverse ways they link. Organic results are highly valuable!

6. Write testimonials

If you need a product or service for your business, offer some praise for their websites. As much as you want to drive organic search results, you want to extend the offer for other sites as these links will help users to notice you as well.

7. Support relationships with influencers

It's a long-term tactic, but it can pay off. If you support the influential people in your industry, they will likely link to your content. Start by promoting their content and commenting on it. You can also go the paid route, which is becoming more common, but this requires a detailed marketing plan.

8. Consider guest blogging

It still works if you write something original for an online publication. You can get a link to your website in the article and your bio. Offer insights that other companies and bloggers want to write about.

9. Promote links through email

Yes, you want people to open the email and click the links. But if they like the content, they may highlight it on their websites as well. Make it easier for them to share by creating a conversational template and room for creativity.

10. Claim broken links

Hunt down broken links on websites and reach out to website owners and managers. Point out a link to a page that's missing or a website that shut down. Offer your content as a substitute.
---
The top 10 national publishers that provide links
Sites like Forbes only dole out no-follow links, but many of these others provide do-follow links. Some industry-specific options, like Seeking Alpha, Benzinga, and The Hill, can make for great vertical-specific dream publications to strive for coverage on.
The Benefits of Building Backlinks
They improve your SEO optimization by giving a signal of quality to search engines. When search engines pick up on other websites linking to your website, it sets off an alarm that your website is worthy of linking to, therefore it must be an authority on the subject. When you link to other sites, it is because there is something on the page that simply says it better than you can, or there is some information you want your viewers to have that they can best receive from the other site.
They increase traffic to your website from referral sites. The more backlinks you have from different websites, the better chance you have of increasing your website traffic from referral sites.
You would not just throw a link on your website, arguably the most important marketing platform for your business, from any old source. You want to make sure it is a reliable, quality source, and so do other business owners. Adding links from other sites gives an automatic endorsement, or approval, of the content on that site.
They build trust and authority for your business or brand the more they are featured on authoritative websites. The more endorsements you receive from authoritative websites, the higher ranking your website is in the search engines, the more people are going to trust your business and recognize your brand.
They build online relationships between websites. When you link to or endorse other websites, people view that as a connection you have with the other site, and it builds more trust when folks know you trust one another enough to have that transparent, online relationship.
They are a promotion for your business. Other websites linking to your website provide even more consistent visibility for your website. Consider it a free advertisement!
Quick Facts
Do back links matter for SEO?
Backlinks remain a crucial factor for organic search ranking. The number of referring domains is one of Google's most important ranking factors. The more total referencing domains a site has, the higher the site ranking is on Google. Other search engines will give more credit to websites that have a good number of quality backlinks, and consider those websites more relevant than others in their results pages for a search query.
How do you build links for SEO?
There's a right way and a wrong way, however, to build links to your site. If you care about the long-term viability of your site and business, you should only engage in natural link building, meaning, the process of earning links rather than buying them or otherwise achieving them through manipulative tactics. Check out our steps above to approach the correct way to link building.
Do outbound links matter for SEO?
Outbound links will be useless if they are not wrapped up in high quality original content. Outbound links are, in that way, only as good as the piece they're in. If you pass people over to another site, you're giving them a vote of confidence, thus increasing their authority. Hoping they do this in return!
What is the difference between inbound and outbound links in SEO?
When you look at an internal link, it's basically a link on your website that links to another page on your website, so it's internal. When you look at external links, all you're really talking about is that a page from your website is linking to something external.
Can you find all the outbound links we have in this particular blog? Let us know in the comments!
Contact Blue Archer today for a consultation.