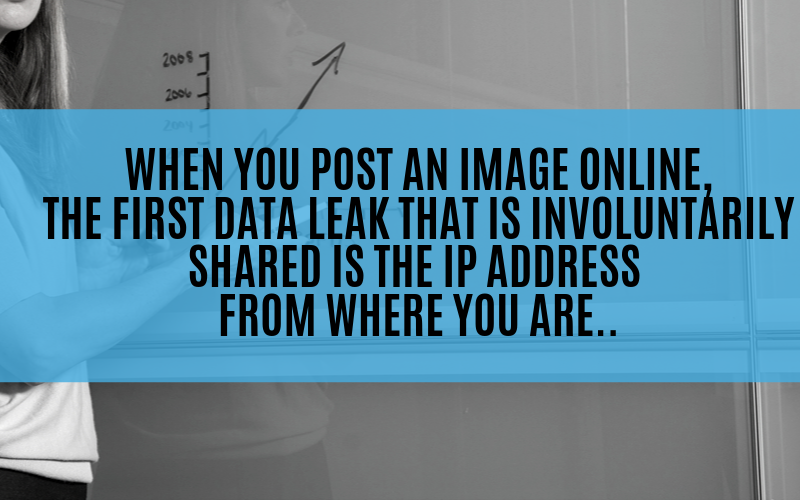 VIsual information, which is the most popular form in today's digital world, has the ability to reveal mass amounts of information that you may not be aware of.
Screenshots
videos
pictures
animations
All of these forms and more feel like common, even daily, routine when owning a smartphone and being on social media. However, it's time to take a more active stance in making sure that the information you are sharing isn't the information that you work so hard to protect.
The Risk
The appeal for visual information is undeniable because users are more drawn to pictures, animations, and anything that catches the eye with minimal effort. In fact, the most popular videos online are product presentations and explanation videos. However, the risk begins when the pace of production increases and safety checks are lost. Constant output makes it easier for information security to be lost and less of a priority.
Tools that allow users to screenshot and screengrab give them the ability to access information at any time. Even allowing them to grab sensitive information that could have been overlooked. Big risks are involved when images and videos get published to the web and are instantly cached, making them accessible almost anywhere and anytime. Marking the value of not being able to change what has already been done. In this case, your information is now public knowledge, aka strangers have access to your personal assets. Not good!
Images
Images clearly can tell a whole story, given it's worth a 1,000 words. Sometimes, these are the company's biggest downfall.
Did you know, when you post an image online the first data leak that is involuntarily shared is the IP address from where you are when you shared the picture.
Many things can be discovered from the IP address of your business especially if using a smartphone: location, ISP, capture settings, file name, and more.
There are also risks when using the wrong tools to produce visual content. Think about how easy it is to download an app. What information do you have to hand over to use the service? Sometimes, everything is free - but nothing is ever completely "free". When you use untrusted tools to create social posts, you risk sharing sensitive information about your business.
Of course, there are simple data leaks in content, like a video of your office or workspace and having an important document on the screen with addresses or names. You may be thinking this information could be overlooked, but let's not be naive in terms of who is wanting information from you and your company. You can never be too careful, especially in today's hectic world.
Risk Management
With risks identified, it's time to circle back and better your risk management practices. As mentioned above, visual output continues at a rapid pace and leaks will not always be caught.
Screening is typically the best way to go, especially using proxies to mask your IP addresses on pictures.
There are many ways to implement risk managing strategies and we would love to hear your most valued practices in the comments below.
Need a website redeisng? Contact Blue Archer.