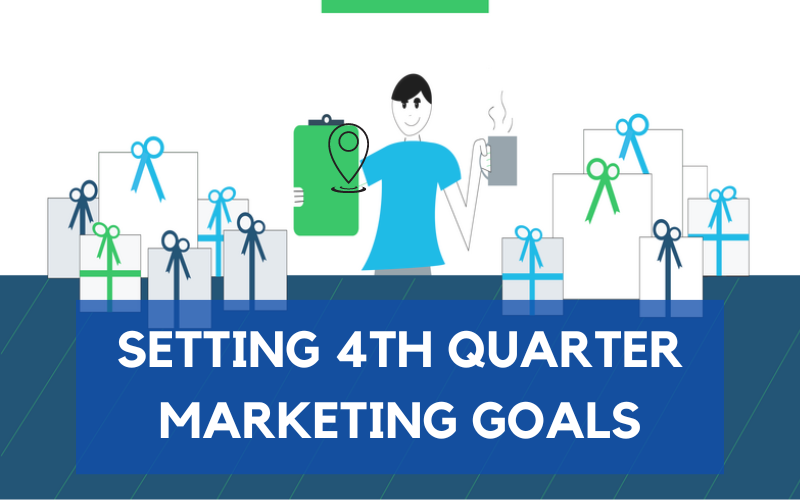 5 min Read...
Upon entering Q4, everyone's goal is to make this quarter the most profitable. With a little planning, hitting goals can be accomplished with the least amount of stress!
Client Assessment
Many clients are often reassessing their budgets and determining their needs for the upcoming year.
From increasing their investment in your agency's services or maintaining their current budget with your agency, these are factors that could make or break Q4 for both parties. Not to mention, they are also analyzing their customer acquisition space at the same time to prepare for Holiday shopping.
Did you know 46% of shoppers started their holiday shopping earlier than usual in 2021?
Insights, Insights, Insights. A major variable in planning for the future is securing a sound understanding of where you began. Analyzing how Q1-Q3 stacked up against each other can help your team determine realistic goals for Q4.
One thing to note, client assessment goes beyond numbers and raw data. If your client is engaging less with your team, what can you do to improve that relationship?
By being strategic throughout the Q4 planning process and securing top-tier marketing goals and channels, marketers can be fully prepared to reach eager holiday shoppers and maintain clients in 2022.
Online spending by U.S. shoppers reached $211 billion during the 2021 holiday season, a 10% increase year over year, and up 55% compared with the 2019 holiday season.
The goal this year is to reap the benefits of customer initiative and client satisfaction.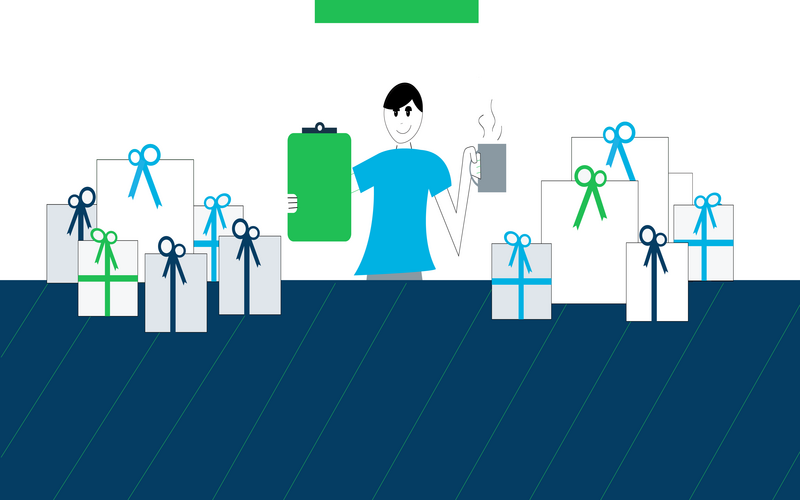 1. Start planning now
Although planning ahead is nothing new, planning to optimize your Q4 campaigns and resources to amplify growth in 2023 is ideal.
3 things to consider moving into Q4; Holiday promotions, budget, and diversifying channels.
What promotions will you have around the holidays, including Black Friday, Cyber Monday, and the weeks approaching Christmas?
What is your budget for additional advertising or other expenses beyond standard campaigns? Can you test something new?
What new and existing channels will your team use to market these promotions?
The goal is to plan for something special. Something beyond the day-to-day in Q3.
Get clients and teammates excited!
2. Create a content marketing strategy
A content marketing strategy is undeniably required across the board for Q4. When dodging OOO emails and holiday vacations, having a content plan can ease all stressors when planning holiday promotions.
Create a calendar of the content you'll create, and start working on it now with your team.
Remember, you can schedule your content in advance!
This is ideal when it comes time for last-minute inventory issues, customer acquisitions and simply focusing on other more demanding areas of your business in November and December.
Holiday media content to plan for:
Blog posts
Social media (Instagram, Twitter, Facebook, LinkedIn, Email marketing
New product launches
Holiday product promotions
Staff promotions
Holiday events
Scroll to the bottom of the blog post for the Holidays in Q4!
3. Get staff on board
Q4 is the birthplace of last-minute staff acceleration and ambition.
Okay, that's dramatic, but it's a great time to take inventory of your current capacity and bandwidth.
Utilizing employee collaboration is critical during Q4 planning. Conversations can drive the most creative campaigns, ideas, and new channels beyond day-to-day operations.
Typically this is a very busy time period for everyone. Taking this into account, staff appreciation and staff collaboration can include many aspects such as the following:
Staff appreciation week/month.
Set up contests to hit certain goals.
Offer a collaboration meeting or suggestion box.
Offer an opportunity to learn; LinkedIn Learning, workshops, online forums, and podcast sessions.
Encourage extra social presence from the team about the business.
4. Diversify the plan / Create a plan B
The more channels you use to market your business during the final weeks of the year, the better the results.
If you do not have a Brick-and-Mortar to take part in in-person promotions, there are numerous ways to get creative.
You can hold live events by renting a space or by taking part in a holiday festival. Having interactions like these can boost the possibility of online testimonials and ignite new business.
Maybe try holding a live event via social media in the comfort of your own office. Not only will this boost your social interaction but you can also show off the employees behind the screen.
If you are looking to identify your peak season or off-season to determine if Q4 planning involves a different path. Check this out!
Lastly, this is a great time to visit those clients that you have been chatting with all year! Face-to-face meetings and work dinners will boost your client relationship heading into 2023.
Holiday calenders provided by Printful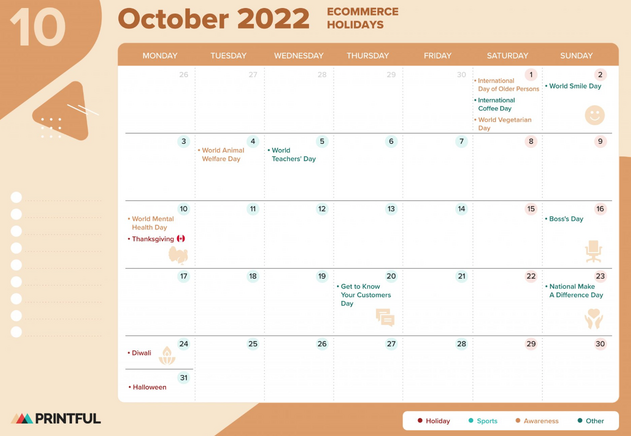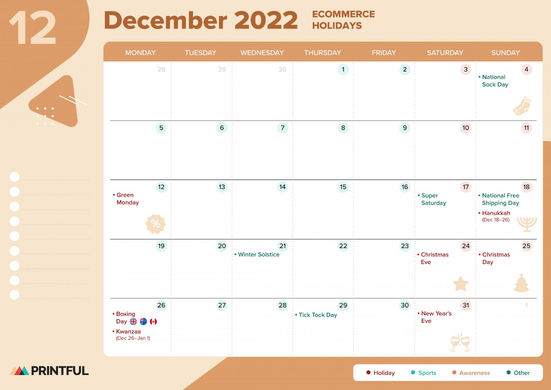 There's a lot to consider when it comes to your marketing plan for Q4. But if you take the time to plan and prepare, you'll be in good shape to make the most of this holiday season. Ovewhelmed at the marketing opportunities and workload? Perhaps its time to outsource digital marketing. Local companies are here to help you kickstart and sustain your marketing goals.
Looking for a custom CMS to have full control of your site this holiday season? Contact Blue Archer today.