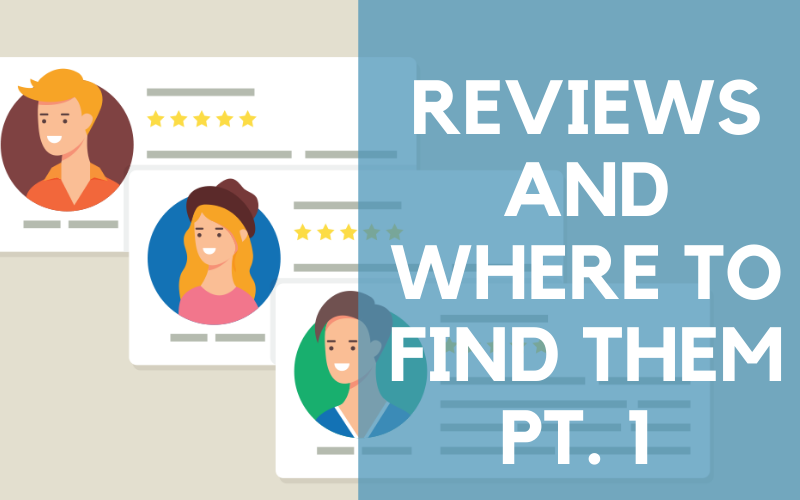 Testimonials ensure trust, enthusiasm, and are the best passive sales pitches. Customers naturally trust each other more than normal creative marketing. For part 1 we are discussing how to acquire the most dependable testimonials.
If you're not acquiring customer feedback and testimonials, you're missing out on the opportunity to turn more visitors into subscribers and customers.
A testimonial is a truthful endorsement whereby someone testifies to the quality of a product, person, or service.
New info from True Pulse...
A single good review can increase conversions by a whopping 10%!
97% of consumers look at reviews before purchasing.
Testimonials can increase conversion rates on sales pages by 34%.
More than half of consumers won't use a business if it has less than a 4-star rating.
​82% of users specifically seek out negative customer reviews.
The average consumer reads 10 customer reviews before making a purchase decision.
After reading a review, 50% of consumers will visit the companies website.
When someone is mulling over a purchase or trying to decide between two different brands, they'll often turn to other people that have experience with the products for guidance.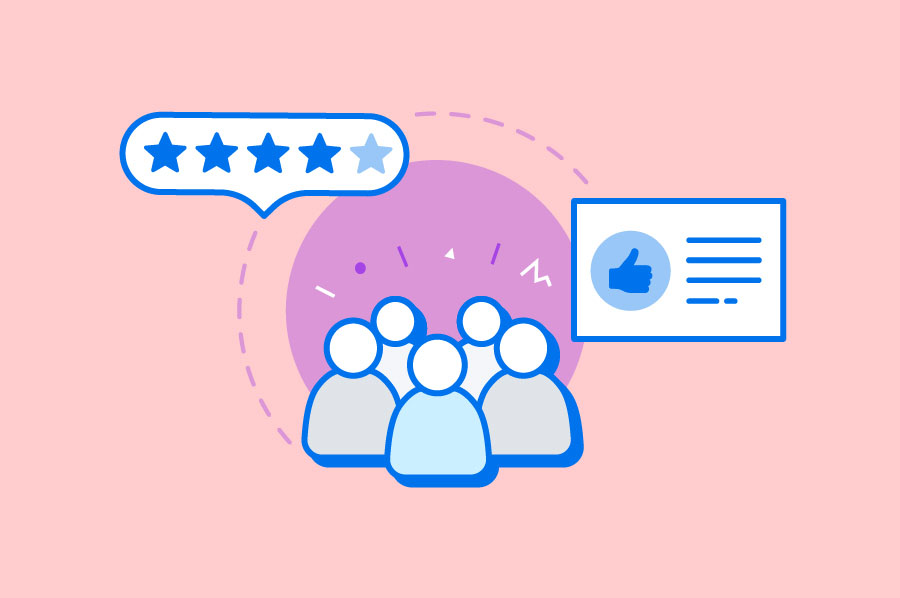 How to Get Customer Testimonials
There are many creative ways to acquire a good review or thoughtful testimonial. Some ways are more beneficial than others!
Emails

When asking for a review over email, probably post-purchase, it is all about the timing. If you work at a marketing agency, the ideal moment might be after you help your client exceed their goals one month. If you work at a SaaS company, the ideal moment might be after the customer has been using your product for 30 days.
Give the customer a reason to say yes while offering multiple options. An easy way to do this is by providing an incentive for submitting a testimonial. Some web browsers have pop-up blocks and restrictions which can affect the way your customers can offering reviews.
We will discuss usage permission in our next blog... stay tuned!
Check out these email templates: https://www.questionpro.com/blog/top-five-survey-email-examples-that-worked-why/

Social Media

Social media is an amazing source of testimonials for almost any type of blog or online business. This can lead to enthusiastic opinions or negative commentary on your brand/product. People go to social media to vent and or exclaim their happiness. Both can be a plus!
Begin by searching your brand to see if conversations have already been generated. There are multiple tools to help dig through the dirt to find what you are looking for.
For example, Hootsuite allows you to see multiple platforms on one screen. From your own posts to other accounts tagging your brand, it's easy to monitor the community while staying alert to any disturbances in customer feedback.

Product For Review Swap

I am sure almost everyone has been approached at one point to give a review in exchange for a product or discount code. Many companies dive down this alley as a review can go a long way compared to giving someone a free sample or product.
All testimonials can be beneficial, even if it's not a full 5-star review. Honest reviews of the product/service aid in the design of a more trustworthy approach for new buyers. Typically, if a review is lower then there is an explanation, which then allows a brand to comment or discuss the mishap.
Remember, if you provide a free product in exchange for a testimonial, make sure the agreement is written, clear, and agreed upon. You want to avoid sending out free products and get nothing in return.

Survey

​Surveys are a great way to collect customer feedback on specific areas of your business. The only downfall with surveys is that the customers can only provide feedback based on the questions asked of them.
Offer an open-ended response at the end of the survey to allow for written testimonials.
Google Reviews
We left this one for last because it is a game-changer!
We would suggest leaning towards trying to get Google reviews since that can help with SERPS and ultimately rankings too.
Plus, then the testimonial counts for 2 birds with one stone. You can add it to your website and it's already on google results!
Google reviews are the initial deciding factor for local businesses. If your star rating and reviews are positive, more people will pick up the phone and call or take the plunge to click on your website.
When it comes to your local presence on Google and your local SEO, it is crucial to focus on getting peer endorsements in the form of reviews. It's the No. 1 deciding factor from the beginning for acquiring new business from Google traffic.
According to Made by Speak, this is when you can ask for a Google review...
Ask after you complete a job
Ask the latest customer you have interacted with
Ask through an email
Ask when you send a bill
Ask when you conclude a conversation on the phone
Having a small How-To add a review can always increase someone's likelihood to go through the process. a simple "look how easy..." can go a long way!
Unfortunately, you can't control your Google reviews but as we mentioned before, you can double the power of said review by having it enhance your SERP and add it to your website.
Speaking of SERP, if your business profile isn't set up on Google do it here: Google Business
Stay tuned for the next blog (part 2) which will be on how to add these testimonials to your website and where to incorporate them in your content. We will also discuss permissions and usage with customer reviews.
Looking to redesign your website? Contact Blue Archer to start a conversation today.