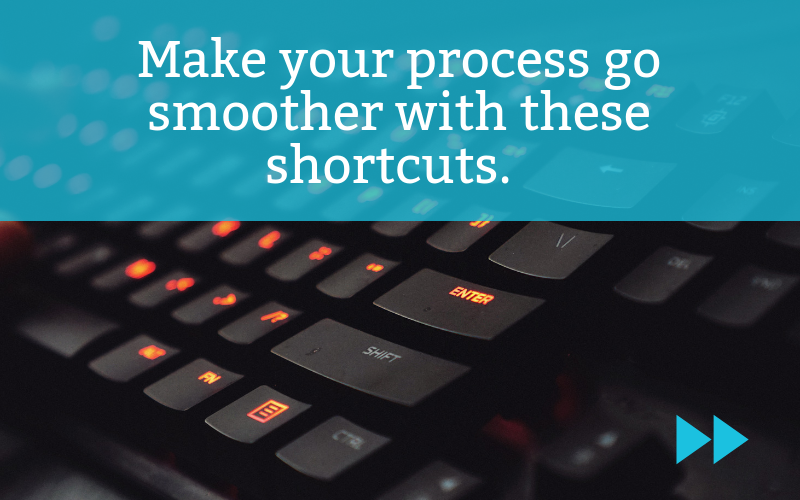 We have compiled a list of three different resources that detail the steps in customizing your own shortcuts. Check out the best teachers that will make this process simple and easy for you to enjoy.
1.

Christian Vasile
This self-taught shortcut user compiled the perfect list for PC and MAC users to relish. Check out a snippet of his article below.
Photoshop CC Windows shortcuts
Although I only used Photoshop CC on Windows during a brief period, luckily the shortcuts are quite similar to the ones in the previous versions. Let's see which are the most important.
• Open File – This is where all starts from – opening a picture. Do this by pressing Ctrl + O.
• Create document – If you have no picture to open, create a new document by pressing Ctrl + N.
• Zooming in and out – You do this by pressing the Ctrl button and the plus and minus keys.You can also press Ctrl and use the scroll click on a mouse to zoom both ways.
• Save for the web – This is one of the key shortcuts I use most often. Alt + Ctrl + Shirt + S will always take you to the "Save for the web" box. Keep in mind that you can press the first three keys in any order you wish – the shortcut will still work.
• Transform layer – If you wish to transform the active layer, all you have to do is press Ctrl + T.
Photoshop CC Mac shortcuts
Now most of the shortcuts are more or less the same, where you only replace the Ctrl key with the Mac's Command. Sometimes you also have to replace Windows' Alt with Mac's Option.
Open File – Command + O is where you start this time.
Create document – If there is nothing to open, Command + N will create a new document.
Zooming in and out – Although Command + plus and minus work on Mac too, I seriously think zooming in and out with the trackpad is faster once you get used to it.
Save for the web – Command + Option + Shift + S is the shortcut for Macs.
Transform layer – Transforming the active layer happens when pressing Command + T.
Edit key shortcuts – Customizing the shortcut keys can be done by pressing Option + Command + Shift + K.
Preferences – Command + K takes you to the Preferences.
Check out the full article here.
2.

Shortcuts for Dummies
Barbara Obermeier added to the infamous classics, For Dummies.
Choose Edit→Keyboard Shortcuts. In the Keyboard Shortcuts and Menus dialog box that appears, make sure the Keyboard Shortcuts tab is selected.

You can also choose Window→Workspace→Keyboard Shortcuts & Menus.

Select your desired set of keyboard shortcuts from the pop-up menu.

You can also create a new set by clicking the New Set button (the disk with a down-pointing arrow icon).

Select Application Menus, Panel Menus, or Tools from the Shortcuts For drop-down list.

Click the triangle next to the menu heading to expand the particular menu headings.

Select your desired command from the list. Type the shortcut keys you want to assign to that command in the shortcut field.

If a shortcut has already been assigned to that command, you can simply type over it.

Click Accept to assign the shortcut to the command or tool.
If you later change your mind and want to use the original keyboard shortcut (if there was one), click Use Default. If you decide you don't want the shortcut at all, click Delete Shortcut. And if you make a mistake, just click Redo.
Application and Panel menu commands must include a Ctrl (Command on the Mac) and/or a Function (F) key in the keyboard shortcut.
Check out the full article here.
3.

YouTube is everyone best friend
Check out Brendan Williams and his helpful video on shortcut commands.
Check out our website designs.
Contact Blue Archer for a consultation.