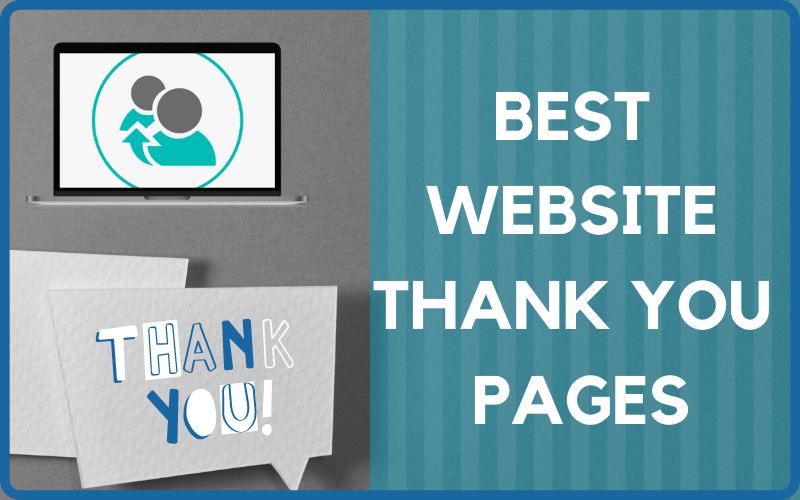 Did you know a Thank You page can lead to even more conversions? You can dramatically increase prospects by adding one simple page to your website. By adding additional CTAs, rewards, and special offers, the Thank You page has become a not-so-secret marketing weapon.
For most companies, a Thank You page is the end of the road after conversions are made. However, this is a time to not only appreciate your customer but let them know what to expect moving forward.
Giving them enough detail to set expectations while incorporating rewards if they were to share the page or convert through another CTA.
Inbound marketing is the best way to grow your business in 2022 and the Thank You page can create a promising impact on new prospects.
What is a Thank You page?
The Thank You page is that extra step companies take to acknowledge a sale. Well, at least that is what the consumer believes.
In 2022, the goal is to make the Thank You page profit a conversion time over time. Whether that be the direct consumer in the moment or using that consumer to lead to a prospective client.
At a strategic level, conversion rate optimization or CRO is an ongoing process of learning and optimizing. The goal is to continue to develop ongoing strategies to help deploy effective opportunities within the user experience.
You also get the chance to further engage with clients, upsell them other offers and move them down your sales funnel.
A typical thank you page will look something like this...
A Thank you message.
Information regarding the conversion (receipt, appointment details, or ticket sales).
Communicate any further instruction regarding the sale (Instructions, service requests, formalities).
Brand contact details and expectations on when they should be expecting to hear from your team.
What should the visitor do next? This area should define the goal of your thank you page.
Keep the layout in mind and do not overcrowd the page with unnecessary information.
This is a time to be emotional and appreciative by adding the human touch we all crave. We want this to be an exciting moment for the customer!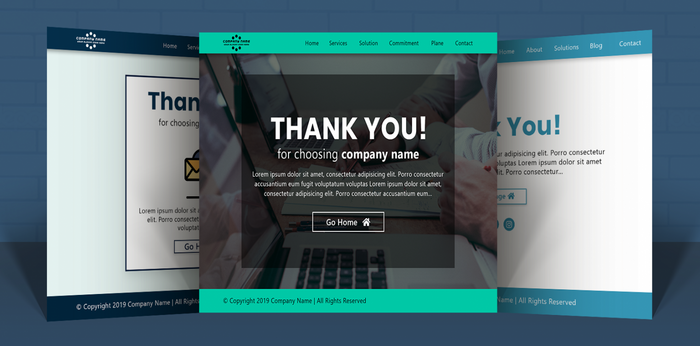 https://ojjomedia.com/landing-page/how-to-create-thank-you-page/
Ways to use your Thank You page
Referrals
Cross-sell / Offer Downloadable ebook
Account Creation
Donation / Purpose
Ask for feedback
Referrals
Did you know 74% of consumers identify word of mouth as a critical influencer in their buying decision?
In 2020, 59% of customers like to give word-of-mouth feedback, meaning they tell others about new products and services. The best way to let the consumer thrive is to give them the chance to share their experience on their social platforms offered on the Thank You page.
Nonetheless, the best way to keep a customer engaged is to ask them to share a referral link in exchange for an offer.
Sometimes, consumers will do it for free. Most of the time, people will need slight persuasion in the form of a free product or a free trial. This is another great way to help the user navigate your website by offering a free sneak peek into your ebook or a short video of your web design process.
If the purchased product or service has the ability to include other consumers, ask the customer to invite a friend to their consultation.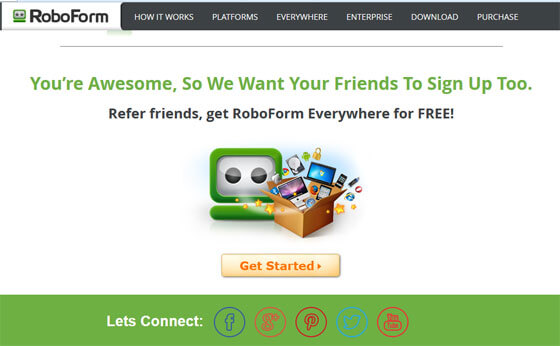 https://www.roboform.com/
Cross-Sell / Offer Downloadable ebook
For many businesses, a lot of resources are hidden throughout their websites.
One way to help boost awareness of these hidden gems is to offer them when a consumer makes a conversion. These could be anything – blogs, articles, product guides, eBooks, and so on.
To put it simply, if a consumer buys a hard copy of a book then a great thank you page would be to offer the free ebook. Or if a product/service is purchased, you can thank the consumer by offering a How-To ebook to download right after the purchase. Additionally, throw in the offer to share a snippet of the ebook on social platforms.
When a customer lands on a thank you page after making a purchase or subscribing to a brand's blog site, they're in their priming stage. This is the best opportunity to cross-sell an additional product to enhance the experience.
Assumably this would make more sense on the checkout page, but having the chance to continue the selling cycle once a conversion has been made can increase the longevity of the buyer relationship.
Most importantly, your TY page needs to end with a conversion process.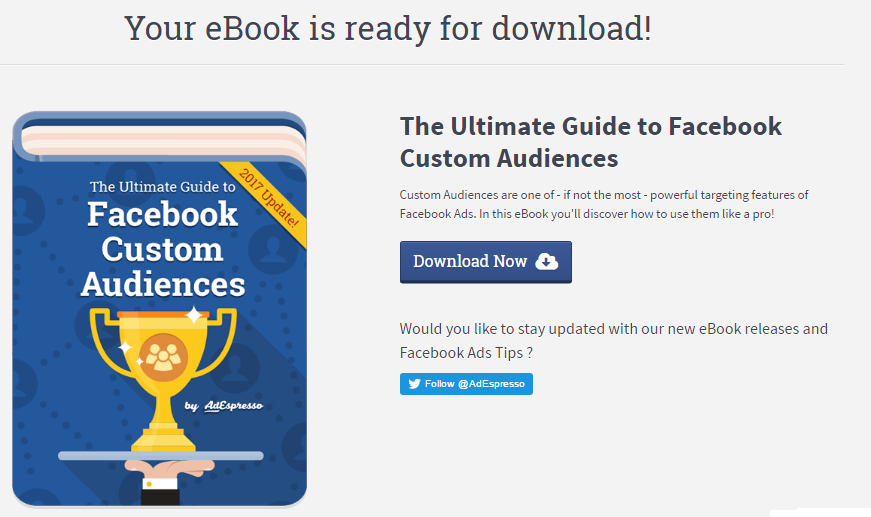 https://adespresso.com/
Account Creation
Every website and company is a little different, so deciding on when to ask a user to create an account is an individual/brand dependant step.
Traditional advice might declare that it's a bad idea to make potential customers create an account before they can check out or even use your site. Although it may not hurt your bottom line, it does steer certain customers away.
If you have quick selling products, then creating an account beforehand doesn't seem necessary. BUT you still want to engage with the client and what better way to do that than on a Thank You Page. Once the transaction is complete, move to convert them to a sign-up page on your site.
If your company offers mainly services, account creation beforehand is ideal so your team can keep track of progress. In the case of a new prospect signing up for a consultation, the confirmation page should have a CTA for the customer to create an account as well.
Any chance your team gets to lock in another lead, you have to take it.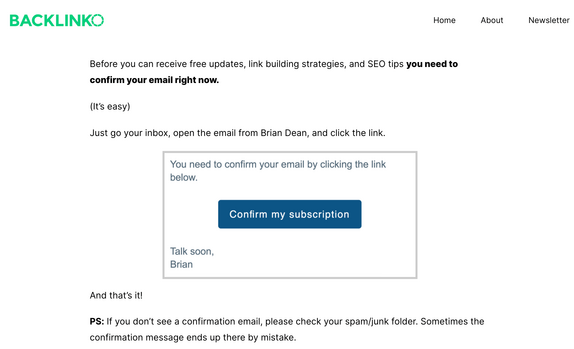 https://backlinko.com/
Donation/Purpose
Humans are always searching for some element of reassurance, affirmation, or appreciation. If your company is known for giving back with every purchase or service, then let the buyer know their contribution is making a positive impact and being well spent.
On the other hand, you can use the Thank You page to surprise your consumer by letting them know that their purchase triggered a donation. If you also provide a certificate or link, they can then share this on their social platforms with their friends and followers.
Boosting brand awareness on all of their platforms while also acknowledging they purchased for a good cause.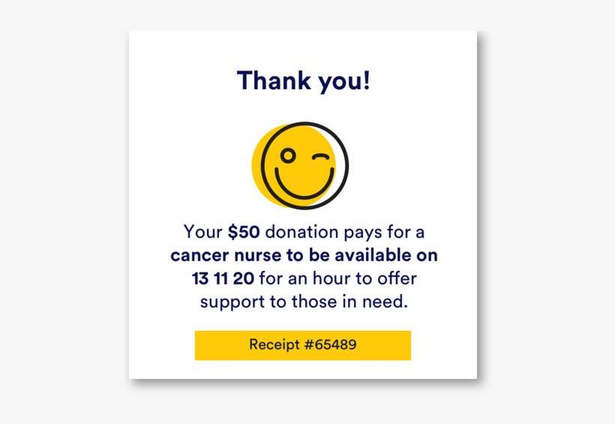 Ask for feedback
Companies like Apple are constantly speaking with customers to troubleshoot problems and answer any questions when it comes to their products. They do a great job of collecting feedback, especially on their thank you page. Once a purchase is made or a service is fulfilled, they give the consumer a chance to respond about their time with a representative. Grocery stores have been incorporating this as well as more an more people place online orders.
Typically this attracts those that are unhappy with their experience..... However, you will at least have some valuable feedback that you can work upon to improve your conversion rates in the future.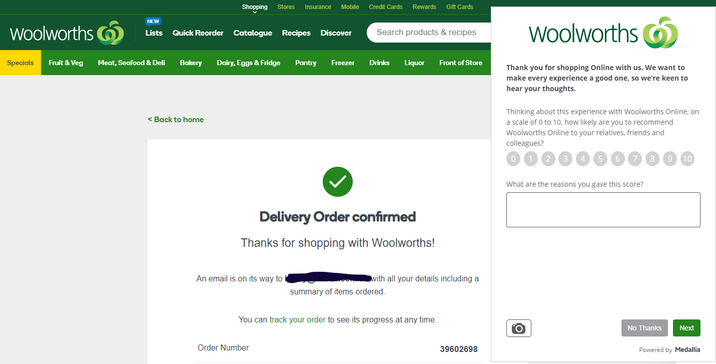 https://www.woolworths.com.au/
---
Honestly, the biggest mistake you can make when it comes to creating landing pages is forgetting to set up a thank you page for your customers and clients. If not, you are losing the chance to engage and build a relationship to secure future sales.
The market has a high volume of competitors and information, keeping loyal eyes on your brand will be incredibly valuable moving into the next 5 years.
Contact Blue Archer today to start a conversation about how to make the best Thank You page for your website.
Quick facts
Should I have a Thank You page?
Yes! After every conversion is made, whether it's a product sale or signing up for a blog, a Thank You page should be ready to continue the sales funnel and offer additional opportunities.
What if I don't sell a physical product?
For companies that offer consultations, services, or digital products, a Thank You page is a way to engage the user and increase the probability of them referring a friend. The companies can also cross-sell additional products/services that complement the item purchased to take advantage of instantaneous gratification.