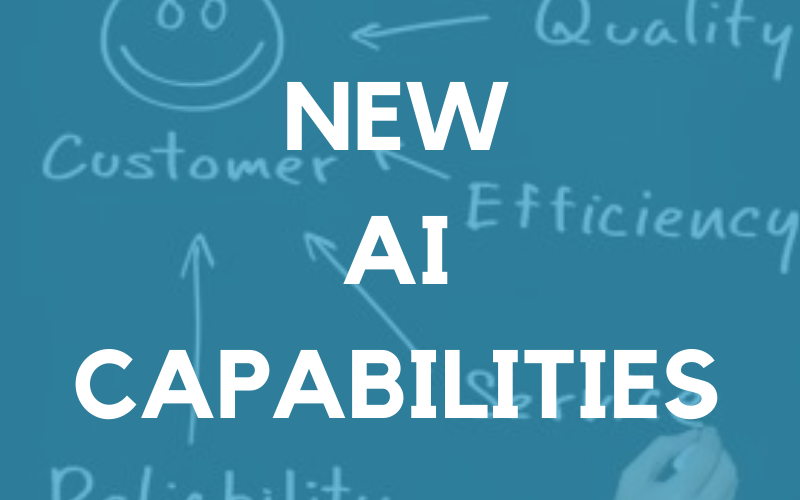 This new analytics feature offers data that is driven across multiple devices. Creating a more in-depth analysis, optimizing Google ad performance, and utilizing AI capabilities to predict future insights. It is time to be prepared for what's next while making every marketing dollar count.
As consumers gain traction with online commerce, they are finding numerous ways to browse, attract, and convert. Current analytics tools aren't keeping pace with any of these conversions. Marketers are yearning for complete data sets, diverse understandings, and unique/personalized insights.
Google Analytics 4
New AI-powered insights and predictions. While machine learning-powered insights in Analytics have been available for some time, the new insights and predictions making their way to Google Analytics 4 can automatically alert marketers to data trends such as surging demand for a product they sell.
The key here is predictive outcomes. This new technology can allow data seekers to analyze high performing users and churn rates. Letting you know the potential profit based on a select audience.
- Artificial intelligence, machine learning, deep learning, neural networks. These are all part of the digital advertiser's vocabulary as the power of the algorithms have so much of the tactical mechanics of our campaigns.
The purpose is to serve that ad combination on that impression at that bid to that audience member to achieve the campaign goal with greater efficiency and potency than marketers could do manually. All by training algorithmic models to understand patterns and predict outcomes based on gobs of historical data.
Check out more: Welcome to the Predictive Marketing Era
---
The new Analytics can automatically alert you of significant trends in your data, such as...

Products seeing rising demand because of new customer needs.

Anticipate future actions your customers may take.

For example, it calculates churn probability so you can more efficiently invest in retaining customers at a time when marketing budgets are under pressure.

Potential revenue you could earn from a particular group of customers.

This allows a better understanding of why some customers are likely to spend more than others, so you can take action to improve your results.

Codeless event tracking in real-time, such as page scroll or video play. Minimalizing the effort to input extra code on that page.
A significant and highly requested function is based around youtube. It can include conversions from YouTube engaged views that occur in-app and on the web in reports.
Seeing conversions from YouTube video views alongside conversions from Google and non-Google paid channels, and organic channels like Google Search, social, and email, helps you understand the combined impact of all your marketing efforts.
These small but mighty additions revolved around the consumer life cycle.
The customer lifecycle describes the various stages a consumer goes through before, during and after they complete a transaction.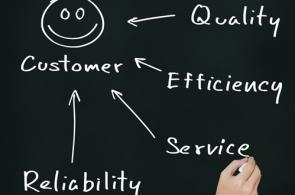 The new Google Analytics 4 property provides a more complete cross-channel view of the customer lifecycle and puts that information to use with predictive marketing features, providing marketers with more information and efficient ways to act on those insights.
---
Google Analytics 4 Vs. Universal Analytics
Google Analytics 4 will be the default option when you set up a new property. The previous iteration, Universal Analytics, will continue to remain available, but Google recommends site owners set up both property types and run them in parallel.
Here are a few difference between Google Analytics 4 and Universal Analytics:
Universal Analytics hit types include page hits, event hits, eCommerce hits, and social interaction hits.

In contrast, Google Analytics 4 property measurement is event-based, with the principle that any interaction can be captured as an event. As such, Universal Analytics property hit types translate to events in a Google Analytics 4 property.

In Universal Analytics, content grouping lets you group content into a logical structure, and then view and compare metrics by group name. For example, you can see the aggregated number of page views for all pages in a group such as 'Men/Shirts,' and then drill in to see each URL or page title within that group.

Content groupings do not exist in Google Analytics 4 properties. The appropriate way to translate content groupings implemented via data collection in Universal Analytics is to view them as additional event parameters in the Google Analytics 4 property. This requires no additional changes to the data collection implementation.

User ID in Universal Analytics and Google Analytics 4 serves in providing an identity space for users to analyze their data. No specific changes are necessary to map user IDs in a Universal Analytics property to a Google Analytics 4 property.

User ID in Google Analytics 4 properties presents a cross-platform, cross-device view of how users interact with your app or website.
Quick Facts
Do I need to upgrade to Google Analytics 4 if I have Universal?
Yes! As mentioned above, this new property provides a more complete cross-channel view of the customer lifecycle and puts that information to use with predictive marketing features, providing marketers with more information and efficient ways to act on those insights.
Is Google Analytics free?
Yes - Google Analytics is considered a freemium. Amazing software and tools at zero cost, however, if you want to add in more complex specs then there is an additional charge.
Can Google Analytics 4 predict future earnings?
A new feature of this property is understanding churn rates and trends to help marketers focus their dollars on current demand items as well as focus on converting customers.
Looking for a website design? Start a conversation with our team at Blue Archer.