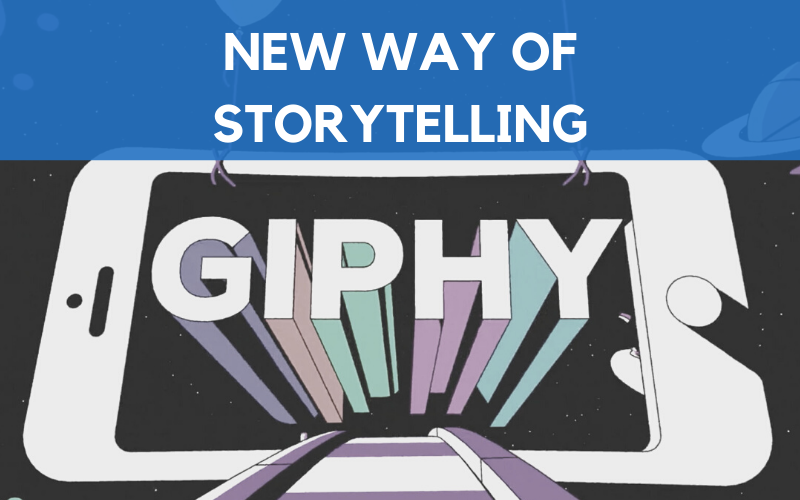 GIFs get great results! Implementing GIFs into emails, tweets, and or any announcement is a great way to achieve higher engagement. Not only are they extraordinarily simple by design, but they help spark creativity and innovation through work or personal life.
What is a GIF?
Pronounced gif or jif, the GIF file type was originally designed for graphics, but it's now most commonly used for simple animated images on the Web.
Like the JPEG or PNG file formats, the GIF format can be used to make still images. Though the GIF format has a special feature—it can also be used to create animated images.
GIFs are gaining popularity because, like memes, they're useful for communicating jokes, emotions, and ideas.
People have tried to replace the GIF format, but that didn't work out at all. Let's look at three reasons why GIFs have lasted this long and haven't been replaced.
GIFs Are Easy to Make: Why move to a new format when GIFs are so easy to make? GIF-making websites have been around for ages, and most photo editing software can be used to make GIFs.
All Browsers Are Different: Browsers have their peculiarities, and sometimes one browser can prevent the web from moving forward. For example, Mozilla's APNG format came out in 2008, but the Microsoft Edge browser only began to support the format this year. All browsers have supported animated GIFs for a long time now which makes it most accessible to all.
HTML Didn't Support Video: Before HTML5 launched in 2014, the HTML standard didn't support video. This meant that it was easier to share GIFs than actual videos, so GIFs stuck around. Many websites used Adobe's Flash plug-in for videos, but Flash didn't work on mobile devices like iPhones. These independent variables contribute to the success of GIFs for so long and are surprisingly creating more popularity.
How To Make A GIF
Here are a few websites you can use to create a GIF from a video:
You can also create a GIF from a series of still images. A few of the sites above can do this automatically. You could also use a program like GIMP or Photoshop to create a GIF manually, but this can be a bit more complicated. The tutorials below will show you how to create GIFs this way:
GIFs generally loop. And since those loops are short, you'll usually see this a GIF in its entirety a couple of times. The best GIFs take advantage of this constraint and make it a central component of their design.
Here are some of the best ways to search for and use GIFs:
GIF Search Functions: Most social media websites are built with a GIF search bar. Twitter and Facebook Messenger come to find. These search bars work directly with sites like GIPHY or Imgur, and they make GIFs as easy to use as emojis.
Copy the Link: Just find a GIF that you want and press the "copy link" button. Then, paste the link where you want to use your GIF. On most sites, the GIF will work automatically.
Use Gboard: The Google Keyboard for Android, iPhone, and iPad has a built-in GIF function that allows you to use GIFs anywhere, even in text messages.
Quick Facts
Should professional businesses use GIFs?
Animated images are the most preferred option to use to advertise your products or events these days. The reason being is that they can display your products better and they are a great way to grab the attention of your audiences and lure them into making purchases.
Do I have to stick with one theme with GIFs?
Animated content is a great way to tell your audience who you are and what your personality is as a brand. Often brands use stale, overused, and overplayed tactics. Adding a new flair shows how much you care for your audience and that you are willing to try something new. Feel free to branch out and try new themes/communication tactics!
Looking to redesign your website? Contact Blue Archer today!