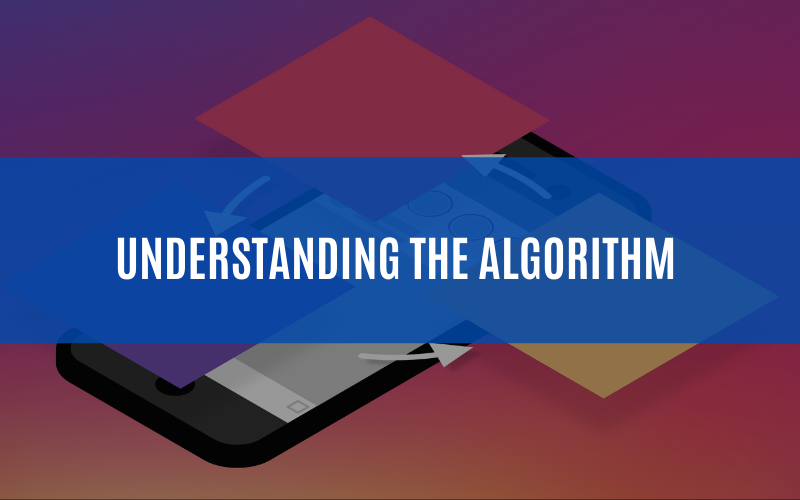 Given recent events, the increase in social media usage has skyrocketed. From Q4 2019 to Q1 2020, there has been a 27% jump in engagement on Instagram and other platforms... especially the past two weeks. Now is the time to step up your presence on this beloved platform and establish your brand.
In this blog, we will discuss current events and the way they should and should not affect your social posting habits and cover the basics of setting your impression on the platform.
---
Recent Events
The COVID-19 outbreak is making us spend more time on all those platforms we're already addicted to, according to a study from Obviously.
Instagram campaigns, we've seen a 76% increase in daily accumulated likes on #ad posts over the last two weeks. Campaign impressions in Q1 are up 22% over Q4.

On TikTok, we're seeing engagement increase by over 27% on average from February to March. - Obviously
Its clear people are online and eager to hear from the community they trust, and we believe this is a good time to start a dialogue about sharing factual, responsible information online.
However, with an overload of information from news sources, friends and followers, many individuals are experiencing high amounts of stress and anxiety. As a social community, we want to bring awareness to major events though we want the proper news and information outlets to deliver. Let's not overwhelm the community by always acknowledging the negatives around mass information overload.
Now is the time to establish your brand and where you stand during a time of need.
---
10 Ways to Optimize Your Instagram Profile
1. Choose an Instagram Business account.
Over 25 million businesses are already using Instagram Business accounts to access helpful analytics and promotional tools. Unlike personal accounts, Business accounts provide users with analytics related to post performance and follower growth. Business users have the office location and hours in a section separate from the traditional Instagram bio.
2. Use a profile tracking link.
Considering that Instagram allows social media marketers to share only one live URL across the entire platform, the link in an account profile is incredibly important.

Big tip! Use a tracking link. If the link cannot be tracked, it's impossible to know how many website visitors or customers were referred from Instagram.
3. A/B test your Instagram bio.
Sometimes it can be hard to know if your Instagram bio is serving your social media marketing goals. The best way to understand if your bio is effective is via an A/B test. To get started, you'll need to first select a dependent variable that can be measured. One popular dependent variable is tracking link URL clicks. Analyze this after about a week or longer to see the traction and whether or not you need to make some other adjustments.
4. Quality over Quantity.
Let's make it clear, a large amount of followers that have little to no interaction with your brand is worse than having half the amount. A quick look at Instagram profiles owned by some of the largest companies in the world shows that follower quality is more important than quantity. There are countless "clickbait" Instagram profiles with hundreds of thousands, if not millions, of followers. Take a look at these pages likes and comments, that is where the true loyalty/engagement comes into play.
5. Activate Instagram notifications.
Make sure that you and your team are in a position to respond to your target audience at a moment's notice by turning on Instagram notifications. Showing Instagram users that your brand is always available is a great way to build brand sentiment and increase engagement. Users love a brand that wants to be effective and diligent with customers.
6. Earn a blue checkmark to increase credibility.
Similar to Twitter, Instagram offers established brands the ability to receive verified account status signified by a blue checkmark. This checkmark will give Instagram followers peace of mind, as they are assured that your account represents the official voice of your organization.

Make sure you're logged in to the account you're requesting a verified badge for.

Go to your profile and tap the three lines.

TapSettings > Account > Request Verification.

Enter your full name and provide the required form of identification (example: government-issued photo ID). *Although you can request to be verified, it is not always guaranteed.
7. Review your Instagram profile across devices.
Instagram, like Facebook, is a mobile-first company. Before there was ever a desktop or tablet version of the Instagram app, there was an iPhone and later an Android version of the platform.
8. Add emojis for fun.
Have fun with your profile by using emojis in your company bio. A few emojis can take the place of words, giving you a few more characters to write an intriguing bio. It also helps to show that your organization is capable of relating to younger users, of which there are many on Instagram.
9. Update your Instagram profile image to suit current campaigns.
Most Instagram marketers don't think about updating their Instagram profiles, but doing so can be a great way to keep the profile fresh and relevant. Adding logo variations or designs specific to a marketing campaign can encourage followers to check out your profile more frequently than they might otherwise. For example, when its Breast Cancer Awareness month, many companies edit in pink to show support and you can do this too for various campaigns.
10. Choose an appropriate handle.
Using a handle that is on-brand is the best way to quickly build a loyal following. If your desired handle is taken, do some keyword research to find the next best solution.
Explorer Page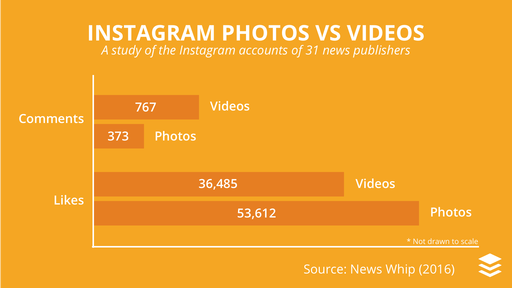 The Explore Page on Instagram is a collection of posts Instagram believes you will be interested in.
Using Artificial Intelligence and big data collection, Instagram has created an algorithm for their Explore Page. The Instagram Explore Page Algorithm is a series of steps taken to create a unique explore feed for every Instagram account. Using a multitude of factors the algorithm chooses content that will best fit your interests.
Instagram has over 1 billion monthly active users! Understanding how to utilize the explore page on Instagram to grow your business is eminent.
With this knowledge, you will be able to manipulate the algorithm to help your posts start going viral!
Instagram's Algorithm
When it comes to content on Instagram, nothing is getting a bigger push than video content. With the launch of videos for you, Instagram Live and IGTV. Video content is now becoming a primary focus for Instagram.
It would be in your Instagram account's best interest to start creating more video content.
Videos on Instagram are no longer restricted to 3-60 second videos, IGTV videos can now be up to an hour in length. This means content creators have more time at their disposal to create engaging/entertaining content.
The Explore Page categorizes content in a very unique way. Not only does your Explore Page consists of content similar to what you engage with. It also consists of content that people you follow engage with. The interconnection of interests allows for a spider web network of content to form between followers.
One of the best methods of reaching the explore page and hacking the algorithm, is receiving engagement on your post within the first 45 min.
Check out this example:
If you were to receive engagement from 10 accounts with a 100k following. Then you're not only just reaching those 10 accounts, but you're also reaching their 1 million combined followings with a single post.
Plus, if those followers start to engage with your content, then their followers will start to see your content... and so on. Mastering this type of content networking has the ability to make any post go viral.
Quick Facts
How can I increase my Instagram followers?
There are many ways to build loyal and real followers. You can start by cross-promoting your marketing channels offline, get creative with hashtags, participate in conversations and be descriptive with captions! Check out more above.
How can I show up on Instagram explore page?
To show up on the explore page, start by first understanding the algorithm. Video content far out exceeds original photo posts, so start there! You want to post during a time that most viewers will see, particularly the most traffic within the first 45 minutes the post is live.
How do you optimize an Instagram profile?
Following the ten steps above, each variable impacts the other. If you have a business account but lack a trackable URL, then there is no insight to be found. Engage and create.
Check out all our social media and let us know how we are doing. Contact us today!