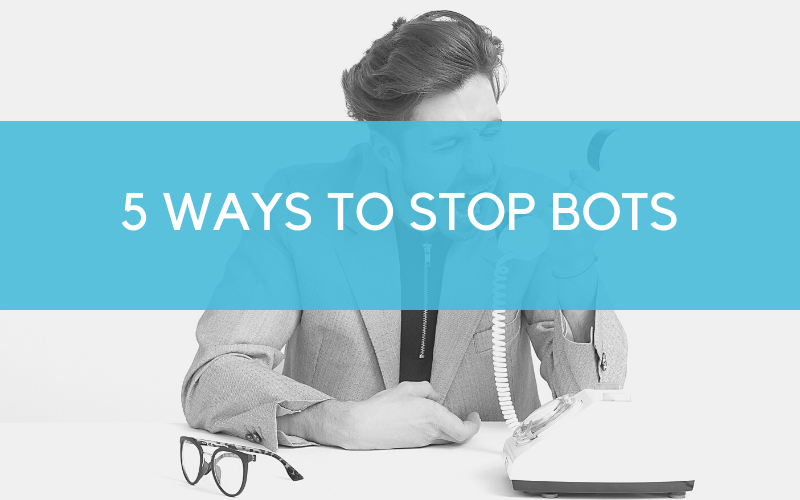 Receiving email spam submissions can be extremely time-consuming and something many domain owners deal with. It's time to take preventative precautions to clear out the rubbage and focus on the rich leads.
There are many reasons why having spam emails cloud your inbox but it takes your time & effort away from qualified leads and those that genuinely need to get in touch with you.
If you don't take the time to clean up/stop spam submissions you run the risk of hurting your brand's reputation if these corrupting messages end up on the frontend of your website for new site visitors to see.
What is form spam?
In technical terms, form spam happens when malicious entities or back actors submit unwanted information through online forms to phish or send abusive messages.
In simpler terms, form spam is when unwanted messages make their way through your website's forms, oftentimes without you even noticing.
Why Does Form Spam Exist?
You might be thinking to yourself that form spam shouldn't be an issue these days. After all, traditional email spam is for the most part under control thanks to advanced spam filters designed to block spam messages.
These emails arrive in people's inboxes looking like emails you might send. Then, people unknowingly open and even click through to what they believe will be your website, only to find themselves on an entirely different site.
Therefore the spam can happen vice-versa.
---
What is a spambot?
A spambot is a malicious program designed to gather email addresses and information from online sources like forms, chat rooms and websites. This information is usually collected in order to build lists for sending an unsolicited email - spam. Since emails have a distinctive format, it's easy to create such a bot. Sadly, it's much harder to avoid them.
5 Ways to Stop Website Spam
1. Keep your domain private. You may not realize this but when you registered your website's domain name (the www.YourName.com), if you didn't make it private then your email address is public record. All domain names have a record where your email address is on file and can be looked up by anyone in many cases for free.
2. Use a honeypot. A honeypot is a hidden question on your online form, that when it gets filled out you know it was a spam bot that filled out the form.
3. Block bad countries. Unfortunately, there are some countries that seem to have a lot of bad actors. If your website's audience is primarily only US-based or a few countries, then you may want to block all other countries from viewing your website.
4. Use CAPTCHA on your forms. Adding a CAPTCHA to your forms is a great way to prevent spam bots from filling out your website's forms and sending your spam. If you're not sure what a CAPTCHA is, it's a challenge question or image to verify that you're actually a human fill out a form online.
5. Prevent email harvesting. If you list your email address on your website, chances are it's being harvested by email spam bot programs. One way is to replace your email with an image of your email. Since these bots can only read text they won't be able to read your email address, and humans can still see it.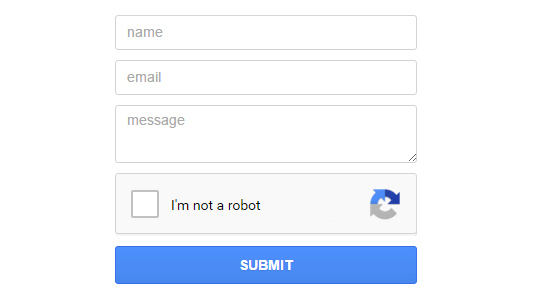 Implementing Time Analysis
When you set up a form you should know that it takes a person around 3-5 seconds to fill it out. They need to type in their email address, their name, and other information you have requested from them and click the button to confirm their subscription.
The key finding here is that a human takes time to input all this data. However, bots are not constricted to the passing of time. They fill out the form instantly.
It can be a great way to initially verify all the registered email addresses by monitoring the passage of time since a person clicked on a specific section or accessed the page with the form. You can also adjust the time depending on your personal needs. If you have more forms, how many fields are there to fill out.
All this should be considered while setting up the time cut-off. There is a downside that you should take into consideration. Having an autocomplete options lets user's databases to automatically fill in the contact questions they are used too.
This makes the process a bit time consuming but if your forms require additional information/work, this can be very beneficial.
Quick Facts
How do I know I have website spam?
If you're getting an influx of emails with no pure details or questions, this is a strong sign. As a brand, you want to focus in on customers and make sure their questions are being answered first.
If I don't have spam right now, should I still implement a plan?
Yes! If your website grows popularity, say overnight, you will want to implement one of the 5 tactics above to ensure accuracy in SEO conversions.
Looking to add a contact form to your website? Contact Blue Archer today.