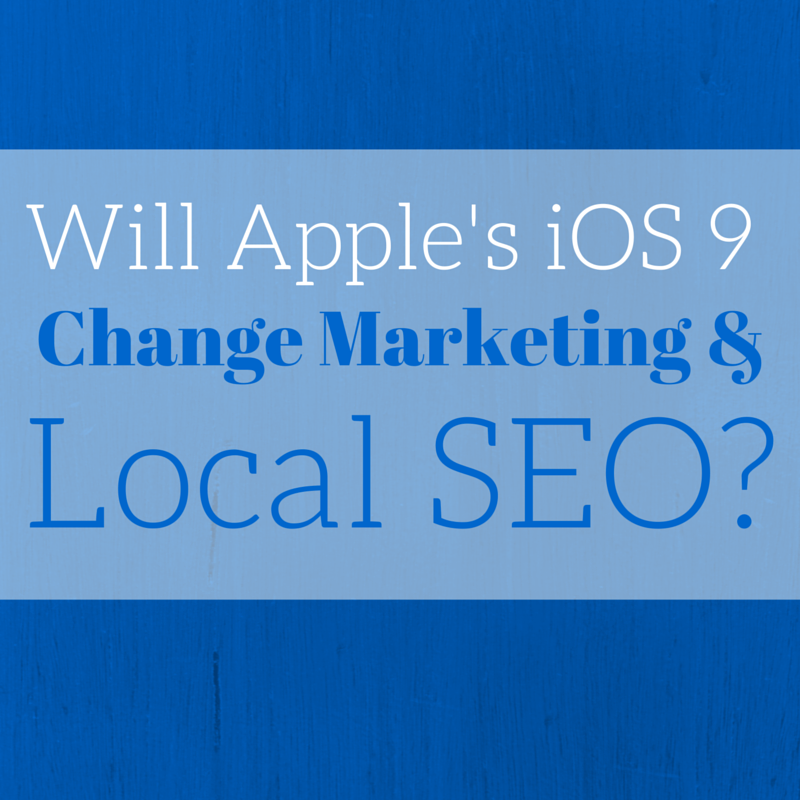 Fall is the time of year for bonfires, boots, crunchy leaves, and a slew of pumpkin flavored advertising for products that taste more like nutmeg than the fruit (fact check, it is a fruit not a veggie) in question.
What is even better than cool nights and low humidly? Apple will be releasing their iOS 9 update which is big news for those in the industry.
Marketing
A new platform will mean new opportunities (and possible disadvantages) for marketers. This is especially true with some of the radical changes coming about. If you're too excited to wait until fall, you can check out the beta release, but either way you may want to start preparing.
Mobile Marketing
Marketers struggling with the basics of mobile advertising will face further challenges as Apple pushes away from traditional online ads and toward a behavior-driven model for iPhone users.

Shona Ghosh
This is not a huge surprise since most others in tech (Google) are also leaning towards less sales based content. This is also not a bad thing since it is forcing advertising out of the days of talking at the audience and creates a conversation with potential consumers.
Apple is encouraging developers not to "over-index" content, and will prioritize results that users actually click on. This is how the firm is hoping to avoid Google's historical issues of spam and irrelevant results.
Shona Ghosh
Wallet
Marketers will be able to target users through iOS's updated Passbook app using location and various demographics. Those who want to cash in on the offers may save it to their Wallet for later.
Ad Blocking
The new iOS update will let Safari extension developers block certain types of content – cookies, images, pop-ups — from displaying on Apple's mobile web browser.
Shona Ghosh
If you rely on older methods of digital advertising such as pop-ups, you may be disappointed to find it disabled for iPhone users. However, if you have ever used any other browser based AdBlocker you already know that this will include social media ads.
Yes, all of that budget and time you put into your Facebook ads may be completed blocked.
What's Not Affected
Video Advertising
Native Advertising
Local SEO
We may have saved the based for last since the iOS 9 update has the potential to revolutionize the way we search.
Spotlight Search
Browsing on your phone can be a blast, but many people are inclined to just open the app for a better experience. So, how do you search for something without opening up every single app?
Spotlight is introducing deep linking which means IOS 9 users can use Spotlight to search across multiple apps. We cannot foresee Google becoming irrelevant anytime soon, but this may significantly change the way mobile users search.
Local Search Strategy
What should you do to improve your ability to be found?
Either include a full store locator feature within your iOS app or use Universal Linking to your website to insure your locations appear in results
Make sure your location data is visible to Applebot and up to date
Focus on indexing only your best content to improve your "engagement-to-shown" ratio
Use tags on web pages to target popular keyword variations of the page's main target keyword
Invest in acquiring local user-generated content both within your app and on your website