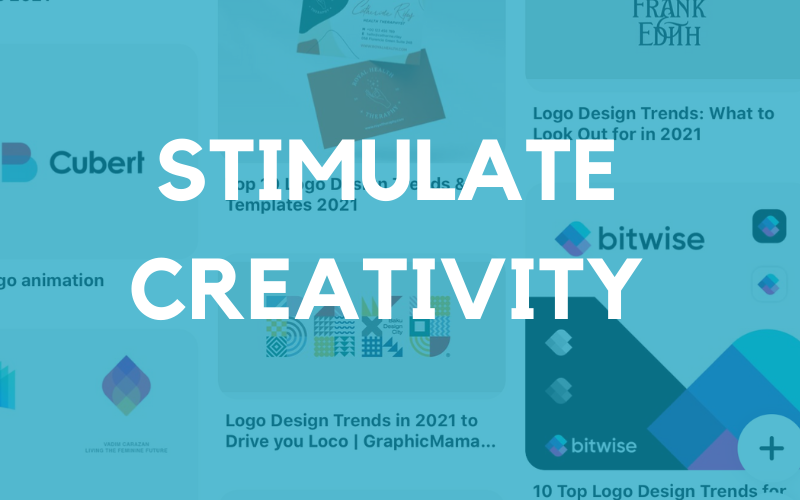 Deciding on a logo can be one of the hardest parts of defining a brand. Where do you start? Sometimes ideas fall into your lap while others seek inspiration. Let's begin by deciding where to look and what is on-trend for 2021.
Logos can be abstract, detailed, and even monotone. Deciding on the color scheme and other important factors can come after you get the basic dimensions implemented. However, each of these aspects can serve as a starting point for inspiration during your search.
For example, there are some key variables that cannot be negotiated such as size, specific watermark, or even a color. It is key to bring these obstacles with you during your search and design process.
There are two ways to go about nonnegotiable variables in a logo:
Design a logo around a central grid/aspect from the beginning.
Find a logo based on inspiration and add in your team's variable later.
Copyright Infringement: Logos
Designing a logo in a niche or broad business category can peg the anxious feeling that everyone's logo is of some similarity. Is this illegal?
There are only so many basic shapes to be used in logo design, so the chances of getting sued based on a simple circle or rectangle are slim to none.
- For example, the cloud shape is very distinct and frankly, there are only 1- 3 style variations that can be used before it turns into a lump of bubbles. Therefore, you can't sue someone because they used the same shape and color in their design but rather the more detailed aspects are where it becomes tricky.
Often times a logo design is created and implemented prior to being aware of a similar logo on the market.
In this case, you can try and alter your logo in the following ways:
Rotate the design
Change colors
Add or remove the fill color
Add additional segments ie. more lines
To conclude this section, this only applies if the logos for the companies are in the same market, same geographical area, and are undoubtedly similar to one another without cause.
Logo Inspiration
There are many websites and articles to discover inspirational designs and layered compounds.
Let's start with the basics...
1. Pinterest
Pinterest is a tried and true platform for all things inspiration. Whether it's cooking, fashion, DIY, or even logo design, Pinterest is always surfacing new content.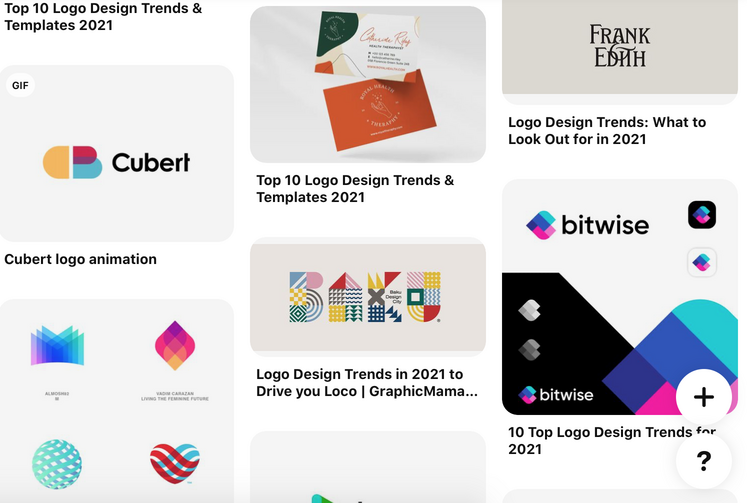 2. Instagram
Instagram plays a great role in design inspiration as new users post daily about design projects. The platform is way more than a social page, but rather a discovery tool for up-and-coming designs and freelance work.
Some pages to take a look at: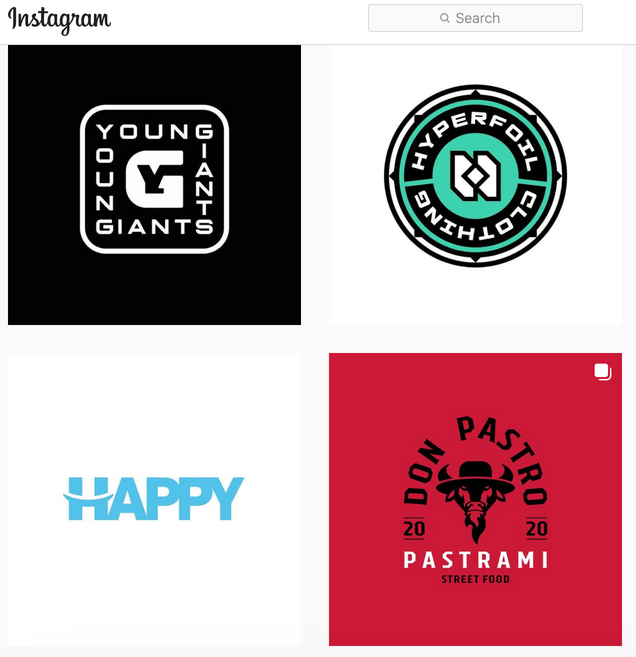 3. Behance
Everyone has been aware of Behance and the ability to search for designs based on keywords. It is a hub for detailed and mesmerizing designs created by individuals to showcase their work. Ultimately, making it an amazing platform to drive inspiration from.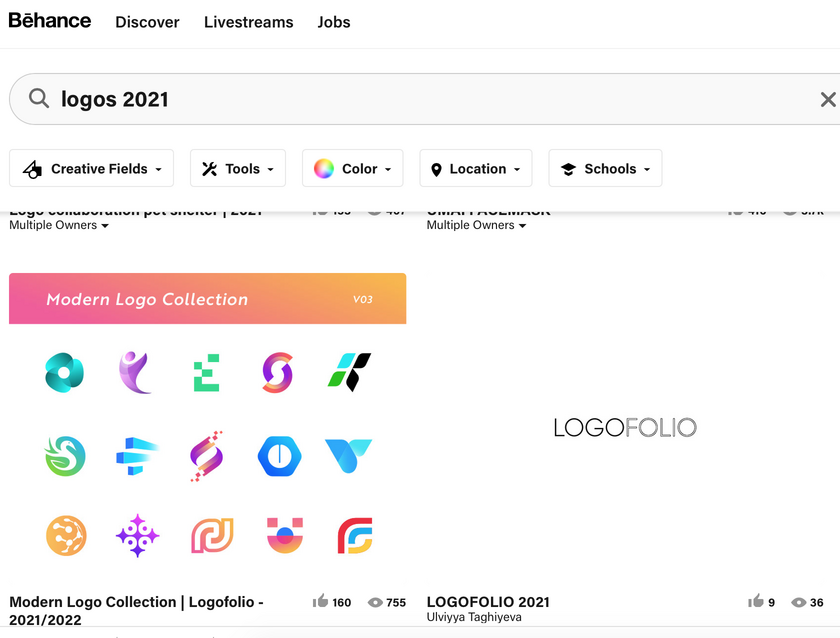 Logo Design Love - If you want to learn more about the stories behind iconic logos, Logo Design Love is the blog to check out. They dive into how some of the most famous logos came to be and what factors drive a logo's success and longevity. They do so by shedding light on the creators and the inspiration behind the movements.
Quick facts
What if my logo is similar to my competitors?
There are only so many basic shapes and colors in the market. This alone will not identify your logo as copyright but rather more detailed aspects such as font and content.
Where do I find inspiration without copying?
You can find inspiration from the platforms above but your team will need to throw in your own twist to make it specific to your brand.
How do I pick the colors for my logo?
A logo is unique to your brand, start with a non-negotiable aspect and begin working around the idea to encompass the theme that tells the right story.
Looking for a website redesign to fit your new logo? Contact Blue Archer today.