This industry has no defined barriers, but many different directions. How do you know who to choose for your next project? From the vendor to the proposal, selecting a strong partner for your digital design will allow you to ask the right questions and receive rewarding results.
Let's get this out of the way first. Yes, technically we're headquartered in Pittsburgh, PA. So who are we to give advice to manufacturers, law firms, non-profits, and other businesses in Erie, PA, right? It's true, we're almost 2 hours south of Erie. But, our clients are everywhere (much, much further than just Erie). Let's just say we've driven longer to chat with business owners since we opened our doors in 1999. Now, onto the stuff you came here for.....
There are 3 different phases to guide you through picking the best web deisgn agency.
Phase 1 - Identify

Phase 2 - Engage

Phase 3 - Interact
Phase 1 - Identify
Let's start off by defining why you are in search of a Web Design Agency and what specific aspects you want in your next project. Some companies have a streamlined offering while others are more versatile. Start off by creating a short list to minimize time talking to estranged vendors. Check out these 3 processes to help identify prospects for your list...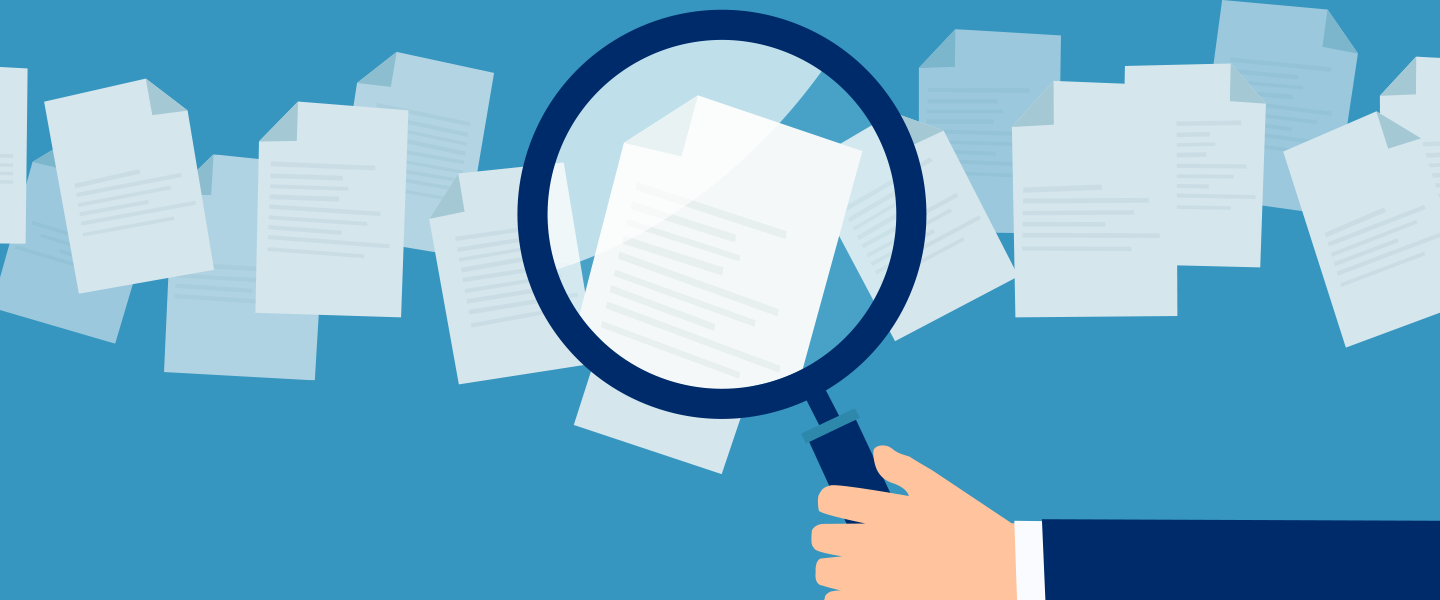 Step 1: Search
Every vendor's website should provide a treasure of information to help you identify whether a vendor is a potential fit. Using Google or any search engine will be a great start to your search and will not only identify services in your area but top-performing sites. Be sure to search for a mix of regional, industry, and niche words to guide your quest. For example, you can search based on your city, such as "Pittsburgh Web Design." The key here is if you're residing in a relatively smaller town, you may want to broaden your location search. With communication largely based on online interaction, distance is nothing but a natural factor. You should also search using industry terms, such as "manufacturing web design" or "law firm web design," depending on your specific industry. These searches can be separate or combined, to bring you optimal results.
Step 2: Portfolio
Visuals are everything. Do you see what you like or what you want? Web Design is all about first impressions. Take a look at an agency's portfolio to see which design fit's your goal. If the projects are compelling enough to inspire you, then this agency deserves to be on your list. If the vendor's website, in general, does not depict a well-rounded design, do you really want them designing your website? Take in these visuals and see how your team reacts to determine who deserves a chance.
Check out our portfolio to see how we offer a minimal yet informative experience for new and existing clients: Blue Archer Case Studies
Step 3: Website Review
Once you've identified a list of 5-10 companies, begin your website review. Pay close attention to these areas:
Staff: Does the organization identify its staff? Is the staff well-rounded, including project management, creative, development, etc? A quality group will include these positions at the very least.
Content: How is the content written? Did you learn anything from the website? Write these things down based on all the websites in review to see who communicates most effectively.
Quality: The vendor's website is often a reflection of their capabilities... at least it should be! This acts as a big indicator of the agency's potential when designing for you or anyone else.
Phase 2: Engage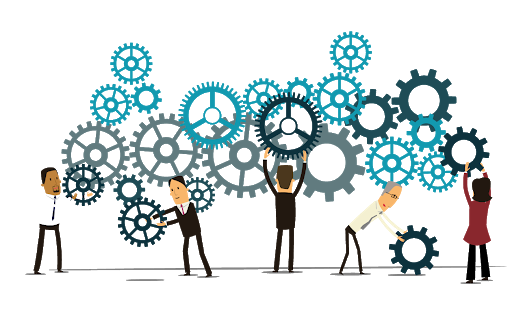 Your next step is to interact with each vendor on your shortlist. During this step, consider the following:
Experience
The barriers to entry in the digital industry are very low, and some vendors can be quite inexperienced. Did your initial contact grasp your ideal goal? Did they seem knowledgable and driven to make your vision happen? You should expect nothing less than a well-versed agent confident in not only themselves but their work.
Response Time
Did the vendor address your call/email/form promptly? If the vendor takes a while to respond to your sales inquiry, you can presume that they do not find your project eager and will lack effort going forward.
Discovery Questions
Did the contact do all of the talking, or did he or she ask questions about your business and goals regarding the project? A competent vendor will want to begin to understand your needs before considering even an initial picture of what the project might look like. As much as you want to get to know the vendor, they should want to get to know you as well. Team effort!
Location
Being in Erie, PA can limit the scope of tangible businesses and services. Did the vendor feel equipped to handle a purely online/vocal relationship? A true, and honest vendor does not see distance as an issue but rather takes it on as a challenge. At Blue Archer, we work with brands near and far and make sure to devote the same drive and enthusiasm toward each project.
Are you better off staying local or outsourcing to a nearby, larger city? Staying local doesn't always offer the best prices and vice-versa. Take all these aspects in and analyze which fits your needs.
Next Steps
Did the vendor identify a clear next step, and provide you with an idea of what to expect? Many companies are not process-oriented, and if they address the sales process loosely, the project will most likely reflect the same.
Phase 3: Interact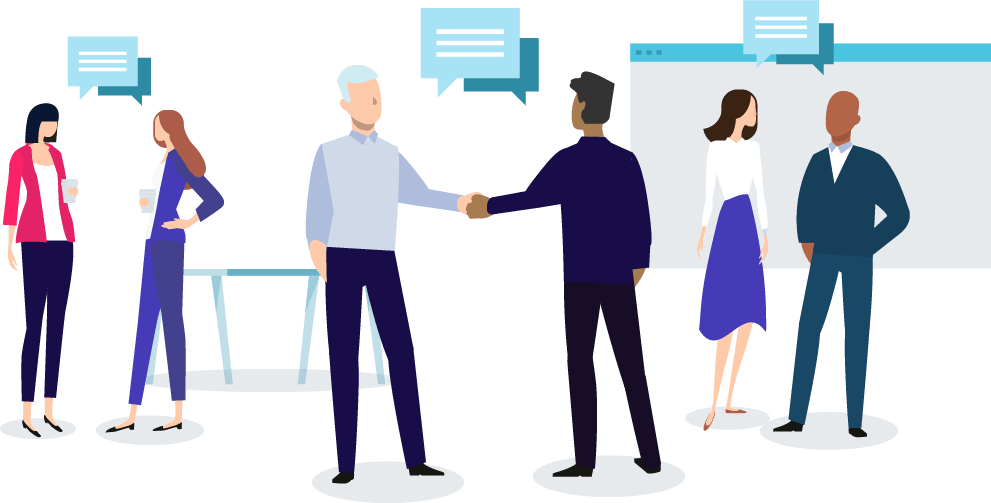 Once you have identified a few vendors that you are comfortable with, your next step is to meet with your finalists. During this phase, here's what to look for from the finalists:
Qualifications
A qualified vendor should be able to provide you with in-depth examples of work similar to what you're looking for. Since there is no governing body with the industry, a qualified vendor will walk you through work they've completed in the past, and provide you with strong references related to the projects that you select, not them. If you saw something you liked on the website, bring it up! The agency should be aware of all projects and be able to provide insight on the time it took to complete and resources needed.
Proposal Details
Many vendors provide a one-size-fits-all proposal, and hope that the prospect isn't savvy enough to know the difference. The proposal process should include significant discussion regarding your business goals, and the proposal should clearly be tailored to your company. More often than not, agencies will provide you with a fluffed proposal hoping to draw you in on a big venture without details related to each phase of the project, along with specific deliverable descriptions. Remember- if it's not detailed in the proposal, it's not included in the price.
That's why the typical "low cost option" usually contains fees that aren't necessarily hidden, but not accounted for because of the vendor's lack of detail and understanding. If they refuse to give you numbers upfront, then you should turn the other way.
Professionalism
Inexperience can reveal itself through a lack of professionalism. Sometimes companies give creative vendors a pass on their professionalism, chalking it up to "well, they're just creative." It's important to recognize the difference.
Relationship Fit
As you dive deeper into the prospective vendor's processes, you should ask to meet with the individuals you will be working with. You should meet your project manager and the creative director, at the very least. Those individuals will be highly involved in your project, and a good relational fit can mean the difference between a successful and a failed project. If you're in Erie, PA you are remarkably close to both Pittsburgh and Cleveland, making this possible. Also, with technology being os prevalent, video chats are even more accessible than they were many years ago.
All in all, these design processes require changes and edits and being able to freely communicate to your agency makes the process more enjoyable and more victorious.
Additional Considerations
A request for proposal (RFP) is a document that solicits proposal, often made through a bidding process, by an agency or company interested in procurement of a commodity, service, or valuable asset, to potential suppliers to submit business proposals.
RFP Process

Many companies treat a digital marketing purchase much like buying a widget. They issue an RFP with requirements, don't talk to the vendors through the process, and then make a buying decision based on the proposal alone. Projects that result from this type of process often fail.
RFPs are not recommended, however, this will provide the opportunity for the vendors to better understand the project, ask questions, and provide options. If a vendor fails to take advantage of the opportunity, that vendor should be disqualified from the process.

Open Source vs. Custom

Many companies consider open source platforms under the false assumption that an open-source system can be worked on by virtually any other vendor that has experience on that platform. However, there are many hidden dangers with open source software. First, security issues are much more significant because open source systems are often the targets of hackers. Additionally, by definition open source means that the software has no central developer- many open source implementations contain code written by many different developers, which can lead to more difficult ongoing support should something go wrong.
Custom or hybrid systems can be a great alternative to open source in most situations, assuming the vendor is stable and has a large install base with its custom platform. Typically, support is faster, easier, and is required less frequently with a custom system. The reality is that most companies stick with their vendor for years, and if they're well supported, the underlying platform should not make a difference.

Training

For websites implemented on a content management system, your vendor should provide ongoing training opportunities for your staff. Without ongoing training on the system, new employees that need to utilize the system will stumble through self-training, which is extremely unproductive. Our team at Blue Archer ensures ongoing training with all clients, big or small. Having the ability to administer your own platform and make changes is unique and admirable when looking for an agency. Check out our system here: Custom Software Application Development

Support

Many vendors do not have a formal support structure in place due to the expense; however, a strong client support infrastructure is imperative. This is something to look for when deciding on an agency and falls in line with timely response. When mishaps happen, how quickly can your agency bounce back and get things up to speed?
Quick FAQs

How do I choose a web design company or web designer?
Begin by Googling web design companies in your city (or within your industry). Review websites for a strong portfolio, experienced staff, and quality content. Create a short list and begin making calls. Take note of response time, answers to your questions, and if there are clear next steps. The most important thing? Consider: is the company listening to you and your unique challenges? Did the contact do all of the talking, or did he or she ask questions about your business and goals regarding the project?
Should I use a Web Designer in Erie, Pa or broaden my search?
The choice is up to you! After you follow these steps above by indicating who is the best fit, it's time to look at the price, communication, time and overall workload. You want a team that is going to put in as much effort as you want to achieve your goal. Distance is only a small factor when looking at the big picture. Video chats allow optimal communication and can provide up-to-speed insights, sometimes even more convenient than travel to an actual agency.
What questions should I ask a web designer?
What are some similar businesses you have worked with? How long have you been in business? What makes you different? These questions will develop your story in how you found them and why you chose to reach out. Remeber, you wanted to contact them for a reason, so ask them about it. Was it a design showcased on their website? Did you see them in an article? Offer insight on how you found them and the conversation will flow from there.

What is the best website design company?
The best website design company is the company that listens to your needs and doesn't pressure you into a solution you or your budget aren't comfortable with. The best company should provide you with workable website options. Remember, you don't need to include every bell and whistle for your initial website launch. You can phase out your approach. The company should build a team for your project that is based on your goals and your industry. From the initial consultation to the strategy and development of the site, the company should be responsive and engaged.
If you have any questions or want to learn more, contact Blue Archer today.