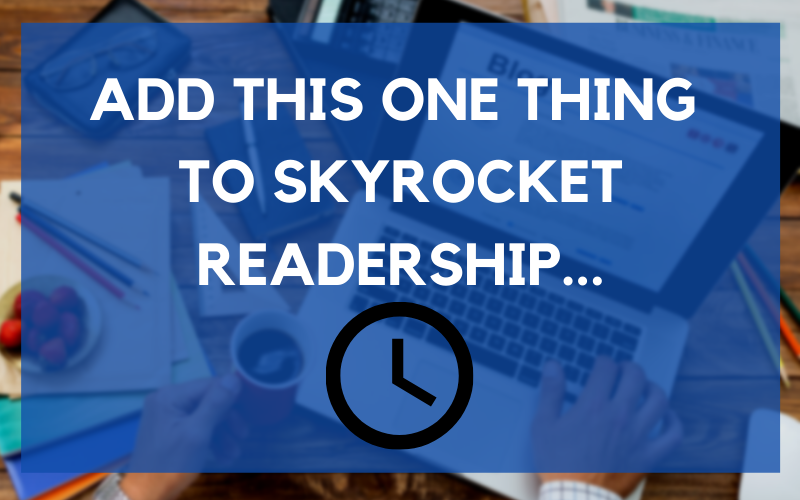 3 minute read...
Do you know the average reading speed? With a little encouragement and transparency in acknowledging the average reading time of your blog post, your readership will skyrocket and have a positive impact on your SEO and sales funnel.
When it comes to blog posts, marketing companies are trying their very best to break barriers. To do this, each company needs to showcase every aspect that can contribute to SEO rankings while retaining consumers.
As explained in the New Yorker found by Martech:
"In 2011, the psychologists Claude Messner and Michaela Wänke investigated what, if anything, could alleviate the so-called "paradox of choice" — the phenomenon that the more information and options we have, the worse we feel. They concluded that … the faster we decide on something, whether it's what we're going to eat or what we're going to read, the happier we become. […] The more we know about something — including precisely how much time it will consume — the greater the chance we will commit to it."
Why Add Estimated Reading Time?
When having a blog, your primary focus is getting more visitors to your website. Eventually increase your rankings, performance, and KPI metrics for 2022.
Commonly resulting in a higher ROI, adding this one thing to your blog can provide you with increased conversions.
Having this financial momentum will able you to reinvest more aggressively in your content marketing program. This tip requires very little effort on your part. Its display can increase reader engagement and improve SEO and sales metrics.
Reader trends - Readers online are into quick browsing and direct routes to information. Leaning into this strategy of offering transparency when it comes to setting expectations at the top of the blog can help boost the time spent on each page.
It's all about reassuring the reader that they will get an answer in return for however many minutes spent on a page. More importantly, they are thinking about opportunity cost!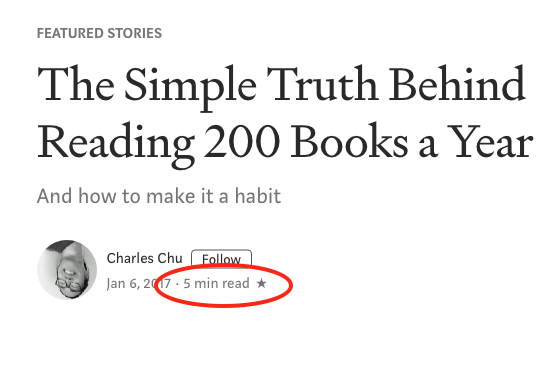 https://theme.co/forum/t/estimated-reading-time-on-blogs/57286
If the reader isn't ready to commit to a long, drawn-out article they will leave. On the other hand, if you are transparent in the beginning, they can prepare themselves for the journey or save it for later when they have time to invest in the article.
Calculating Reading Time
There are many benefits of adding "estimated reading time" to the very top of your blog post. According to Tempesta, the average reading speed of most adults is 200-250 words per minute. To estimate your blog's reading time, divide the number of words in your article by 200 or 250.
It's best to round up to the nearest minute. For example, if you have an article that takes 3.7 minutes to read, you should round it up to four minutes.
The goal is to have people read all the way through to the end of your article in order to boost engagement.
If you want to try a different method, several popular websites show a progress bar on top that indicates reading progress as users scroll down a post.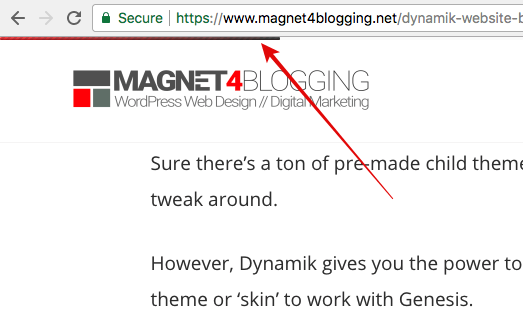 https://www.magnet4blogging.net/add-reading-progress-bar/
Tool
Here is a tool that will do all the work for you: Read-o-meter
Read-o-meter allows you to cut and paste your text, then press "Estimate Reading Time!" Instantly, the Read-O-Meter returns a minute and seconds estimate. The tool calculates this time based on the 200 words per minute reading average.
Taking the time to add this one aspect to your blog can be the positive variable you have been searching for. Give it a try and let us know the results!
If you are looking to boost your SEO by redesigning your website, contact Blue Archer today.