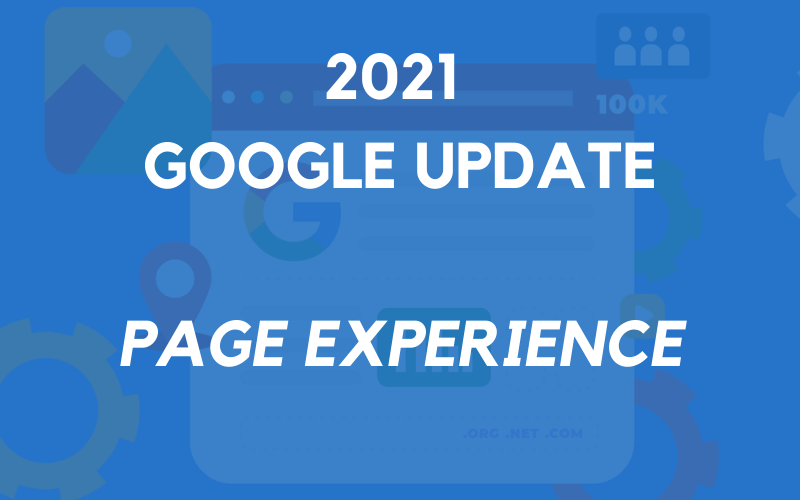 Page experience will join the hundreds of signals that Google considers when generating search results. Your traffic hasn't been affected just yet but come 2021, some changes will need to be made. Check out everything Google has released in an effort to let developers get a head start.
Page experience is a set of signals that measure how users perceive the experience of interacting with a web page beyond its pure information value. GSC
Optimizing for these factors makes the web more delightful for users across all web browsers and surfaces, and helps sites evolve towards user expectations on mobile. We believe this will contribute to business success on the web as users grow more engaged and can transact with less friction. GSC
The purpose of this update is to make sure that sites that rank at the top aren't creating experiences that users hate.
All in all, the update is centered around ranking user-friendly sites higher.
Growing Your Brand
Now more than ever, having your brand known will immensely affect your SEO ranking.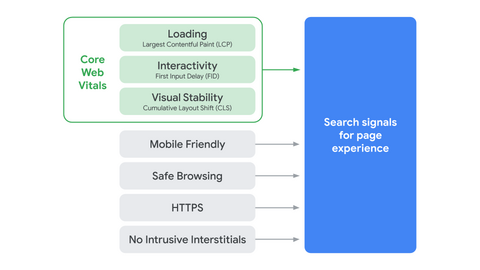 Google's update is allowing search queries to showcase the sites that users love the most. Now, of course, it may be big brands but that isn't the only factor that can get you ranked. The key is to allow the best User Experience on your site to get your brand as recognized as possible.
Page experience is made up of several existing Google search ranking factors, including the mobile-friendly update, Page Speed Update, the HTTPS ranking boost, the intrusive interstitials penalty, safe browsing penalty, while refining metrics around speed and usability. These refinements are under what Google calls Core Web Vitals.
What are core web vitals? - Core Web Vitals include real-world, user-centered metrics, that give scores on aspects of your pages including load time, interactivity, and the stability of content as it loads.
Naturally, each element within the core values has it's own weight and scale of rankings.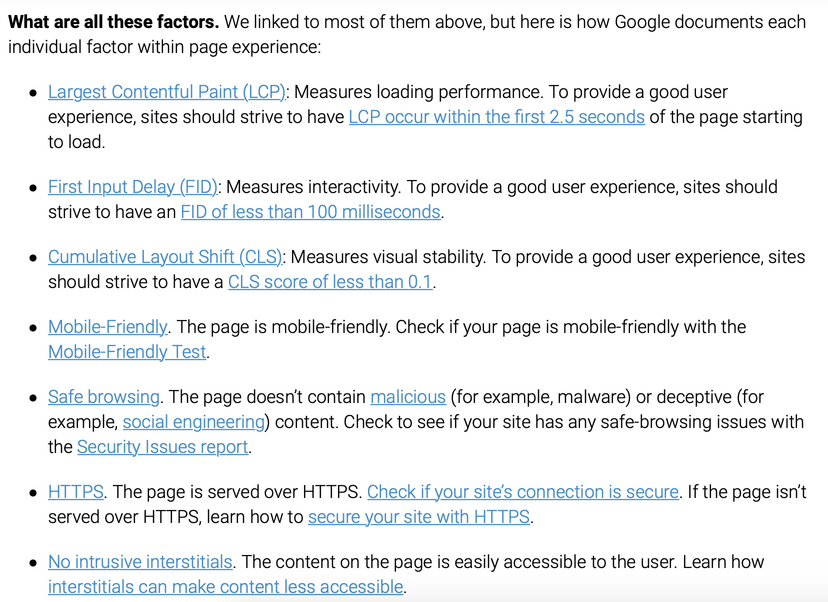 Page-Level Experience
It doesn't mean that your whole website shouldn't have a good user experience, but instead, Google will focus its algorithm on a page-level basis.
Here are a few quick fixes to optimize your site:
Increase website speed and minimalize errors

Try to get your website pages to load within 3 seconds and address any broken links from your reports.

Compare and Contrast with Competitors

Everyone thinks their site is the best, but how does it stack up to your competitors? Check out the competition and see where their strengths stand out.
You can use this link to type in a competitor's name and go to "top pages" to see which page attracts user's the most. https://neilpatel.com/ubersuggest/
The key is to gander at the Keywords as well!

Analyze your design

Heatmaps are key! These are the best tools to analyze usability issues.
There are many websites that can get you heatmap results within hours. Which is your favorite?
User Experience is going to be more and more important over time. Forget being a small business and not stacking up against the big guys. Focus on users and how they interact with your website to bring quality content at a great speed.
As with most Google updates, there will be many revisions and updates. However, Google is giving everyone advanced notice so take advantage of this opportunity!
Can you name a few sites that aren't user friendly? Let us know in the comments.
At Blue Archer, we are always looking to help companies increase their brand awareness, and this starts with a great website. Contact us today to start a conversation.