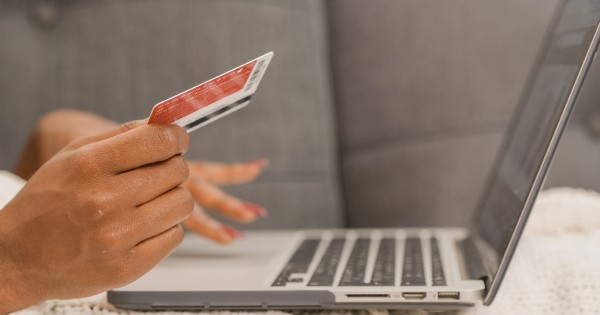 Estimated Reading Time: 8 minutes
Whether your website includes e-commerce functionality or is simply informational, if your business offers products for customers, chances are you will have some kind of product catalog on your site. This is an incredibly important part of your website; it's where prospective customers get to know what sets your products apart. So, how can you make sure your product detail pages are setting you up for customer conversion?
Product Images
For starters, high-quality product images are a must. This isn't when you want to take out your outdated iphone. Do yourself and your business a favor and hire a specialized product photographer. No matter what your products look like, a trained product photographer will make your products truly shine.
Be sure to include multiple high-quality images that show off your product from different angles. This allows customers to get a better idea of what your product looks like in real life and can help them feel more confident about their purchase. You may want to consider including detail shots that highlight specific features or aspects of your product.
For example, if you're selling a piece of clothing, you could include a close-up shot of the fabric or stitching. If you're selling a piece of furniture, you could include a shot of the legs or hardware. If you're selling manufacturing equipment, you may want to include detailed imagery of controls, special functions, or the material.
Some products may benefit from lifestyle shots or any kind of image that shows the product in use or in a specific setting. This can help customers imagine what it would be like to own your product and can add an extra layer of appeal. Overall, your goal should be to provide customers with as much visual information as possible, so they feel confident in their decision to buy from you.
Customers want to see exactly what they're getting before they buy. Your product photography should help them do exactly that.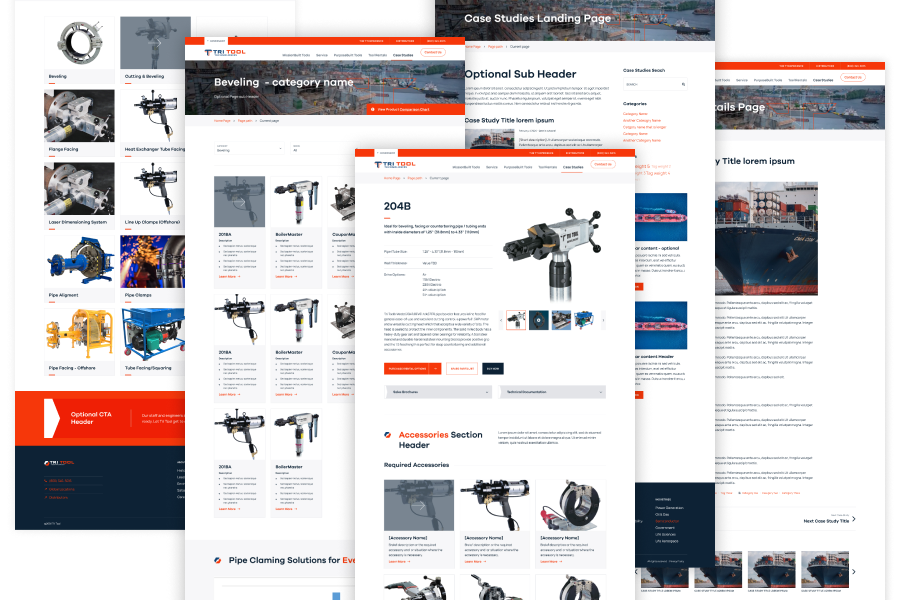 Product Title
Your product title should be clear and descriptive, and ideally, it should include keywords that customers might use to search for your product on search engines. If you're selling a piece of manufacturing equipment, your product title could include both the product name and a brief description. For example, instead of simply "Industrial Lathe" you might include "Industrial Lathe - High-Precision Metal Turning Machine." Including relevant details about the equipment in the title, like the product's capabilities, size, or intended use can help users easily identify if the product will work for them. When determining which keywords to include, think about what words or phrases customers might use when searching for your product.
If you're selling a product in the beauty industry, your product title might include keywords like "organic," "cruelty-free," or "vegan," such as "Organic Anti-Aging Face Cream - Cruelty-Free and Vegan Formula." Similarly, if you're selling a food product, you might include keywords like "gluten-free," "non-GMO," or "organic," such as "Gluten-Free Organic Granola - Non-GMO and Dairy-Free."
You can use keyword research tools like Ahrefs, Moz, Ubersuggest, or Google's Keyword Planner to help you identify relevant keywords to include. It's important to remember, however, that your product title and description should be written for humans first and search engines second. So, make sure your copy is engaging, informative, and persuasive, in addition to being SEO-friendly.
Product Description
Your product description is your chance to really sell the benefits of your product to potential customers. Whether you're selling clothing, electronics, or manufacturing equipment, your product description should be detailed and informative. The key is to provide customers with all the information they need to know about your product prior to making a purchasing decision.
For example, if you're selling a piece of clothing, you might describe the fabric, cut, and fit of the garment, as well as any special features like pockets or zippers. If you're selling an electronic device, you might describe the technical specifications of the device, as well as any unique features like touch screens or voice assistants. And if you're selling manufacturing equipment, you could describe the capabilities, precision, and speed of the machine, as well as any safety features or certifications. If we go back to the Industrial Lathe – High Precision Metal Turning Machine, you might include information about the maximum cutting diameter, spindle speed, or horsepower of the lathe.
Remember to highlight the benefits of your product and how it can solve a problem or meet a need for your customers. Use persuasive language and try to connect with your target audience by speaking to their pain points or desires. By crafting a strong product description, you can help potential customers understand the value of your product and why they should buy from you versus your competitors.
Product Price
Including pricing information on your product detail page can be an effective way to help potential customers make informed purchasing decisions. Your pricing information should be clear and easy to find, typically near the product image or title. Avoid burying the price in a location that requires the user to scroll or click to find it. If you're using a pricing structure that includes multiple tiers or options, consider using a pricing table or comparison chart to make it easy for users to compare and select the option that's right for them. Finally, make sure the price is displayed consistently across your website, including on category pages and search results pages. If the price does not include any taxes or fees, be clear about that. Be transparent about any discounts or promotions you're offering, and make sure the final price is clearly displayed before the customer checks out.
While most situations call for clear pricing information, there are situations where it may be appropriate to omit pricing details, such as when you offer custom quotes or when your prices are subject to frequent fluctuations. In these cases, you can provide alternative calls-to-action on your product detail page, such as "Contact Us for Pricing Information" or "Request a Quote." These calls-to-action can encourage potential customers to take action and reach out to your sales team, even if they don't have specific pricing information yet. Another alternative is to provide price ranges or starting prices, rather than exact prices. This can give potential customers a general idea of what they can expect to pay, while still leaving room for negotiation or customization. The key is to drive some kind of user action, whether that is requesting more information, reaching out to your sales team, or adding the product to their cart.
Product Selections
Product options, such as size, color, or material, can have a big impact on the purchasing decision for potential customers. It's important to clearly display all available options and make it easy for users to select the option that best meets their needs. Consider using dropdown menus, color swatches, or product images to display available options. Additionally, make sure that the options you offer are relevant to your product and your target audience.
For example, if you're selling technology products, options such as storage capacity, processor speed, or screen size may be important to your customers, while color options may be less relevant. In the manufacturing industry, options such as product size, weight capacity, or power source may be more important to customers than color or material options. By understanding the specific needs and preferences of your target audience, you can provide relevant and useful product options that improve the overall user experience and drive sales.
By providing clear and relevant product options, you can improve the user experience and increase the likelihood of a successful purchase.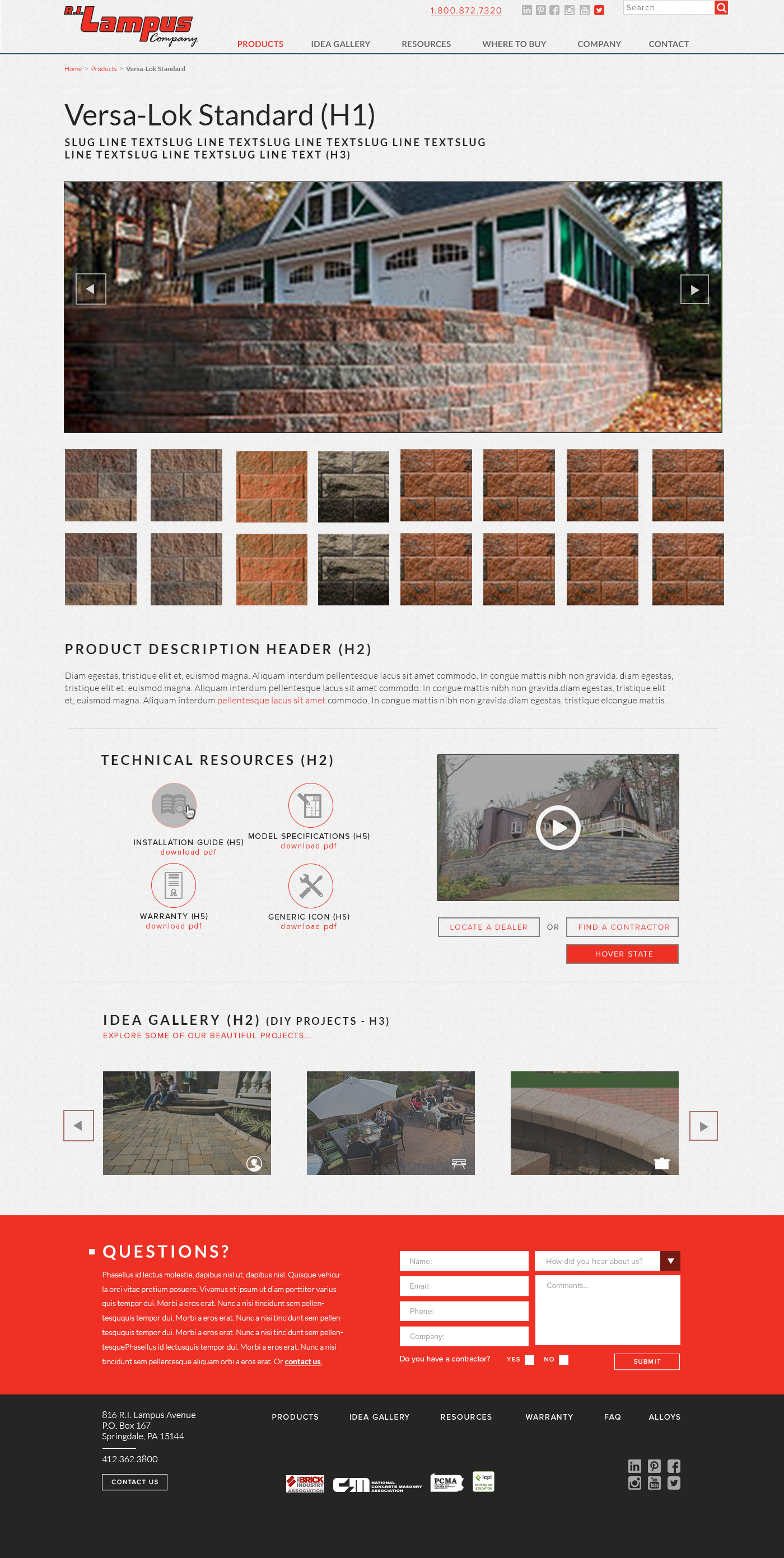 Product Reviews
Product reviews can be an essential component of a successful product detail page, as they provide valuable social proof and help build trust with potential customers. To incorporate reviews and ratings into your website, consider using third-party tools such as Yotpo, Bazaarvoice, or Trustpilot, which offer robust review management and moderation features. When it comes to moderating reviews, it's important to strike a balance between allowing honest feedback and preventing spam or fake reviews. Consider setting up filters or moderation rules that automatically flag reviews that contain certain keywords or phrases. Additionally, respond to both positive and negative reviews in a timely and professional manner to show customers that you value their feedback and are committed to providing a high-quality product and customer experience.
In some industries, it might not be relevant or appropriate to include customer reviews. For businesses that offer high-end or custom products or services where each purchase is unique and may not lend itself well to a traditional rating system, we recommend including contextual customer testimonials. Customer testimonials can provide a more in-depth look at the customer experience and can be used to highlight specific features or benefits of your product or service. Consider including a mix of text, video, and image-based testimonials to provide a well-rounded view of the customer experience.
Compelling Call-to-Action
CTA buttons are crucial for encouraging website visitors to take action - from making a purchase, to requesting more information, to contacting your business for a custom quote. For example, a touch screen manufacturing business may use a CTA button with the language "Order Now" or "Get a Quote" to encourage users to purchase their products or request more information. On the other hand, a cyber security website may use a CTA button with the language "Download Now" or "Get Started" to encourage users to download their software or sign up for their services.
In addition to using clear and persuasive language, the placement and design of CTA buttons is also important. It's best practice to place CTA buttons prominently on the product detail page- ideally above the fold- so that they're easily visible to users. Consider using contrasting colors, bold fonts, or other design elements to make your CTA buttons stand out and draw the user's attention. It's also important to test different variations of your CTA buttons to see what works best for your audience.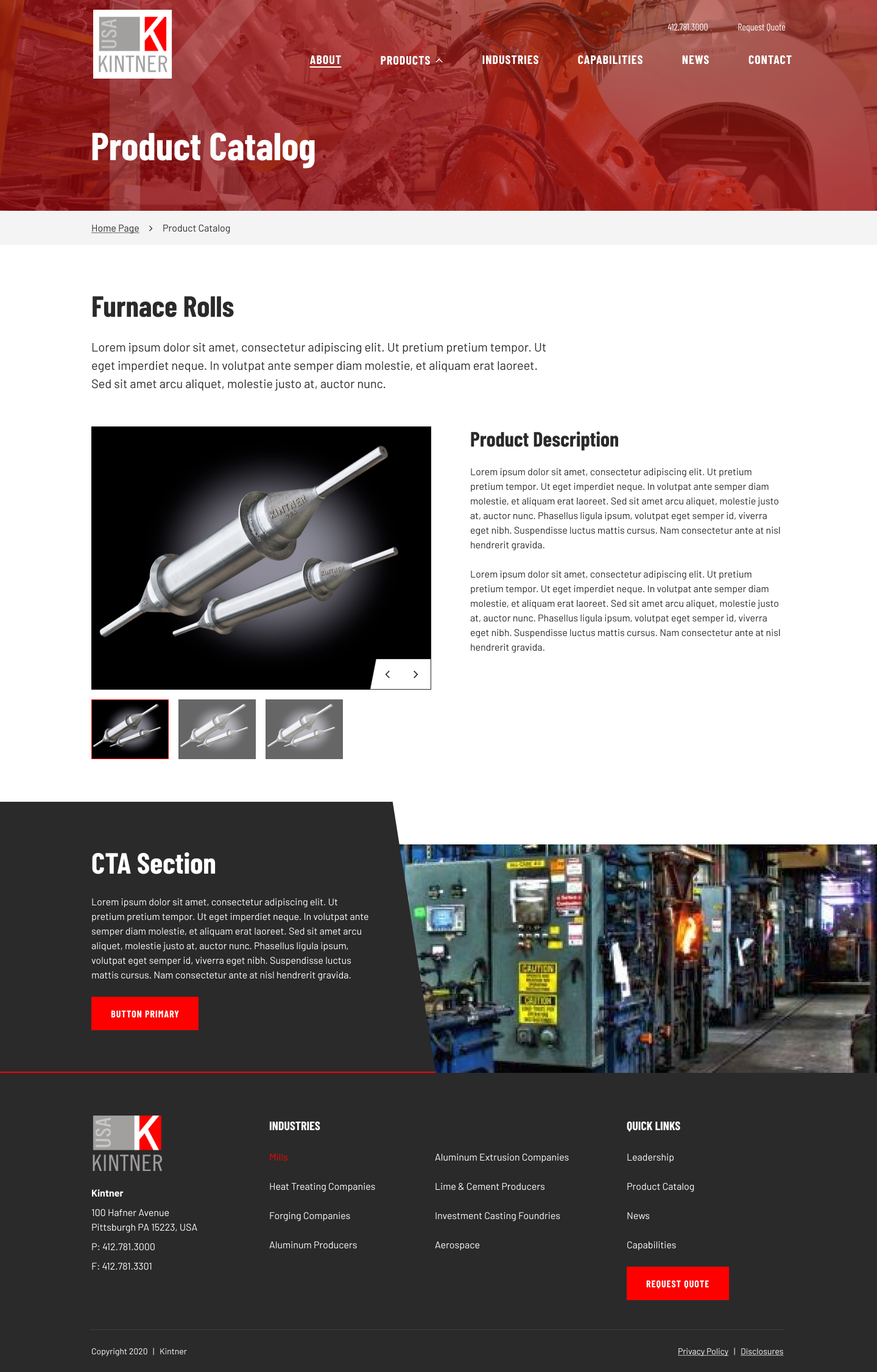 Bringing it all together
An effective product detail page is crucial for any business looking to sell products on or offline. By following best practices for product images, titles and descriptions, pricing information, product options, customer reviews and ratings, and call-to-action buttons, you can create a product detail page that drives user action and improves conversion rates. Remember to tailor your product detail page to your specific industry and audience, and to continually test and iterate on your design to ensure the best possible user experience.
For additional product web design needs, reach out to our team. We'd be happy to talk about your specific project needs and ensure you have a product page that drives sales.
FAQs
What is a product detail page?
A product detail page is a website that provides detailed information about a specific product, such as its features, specifications, pricing, images, reviews, and options.
Do all websites need a product page?
Not all businesses sell products, so as a result, not all business websites will include product pages. However, even if your website does not include e commerce functionality, if your business provides products, you should have some kind of informational product catalog.
What are some product page ideas?
There are plenty of ways to make your product page stand out. Consider integrating with a 3rd party review software, include product videos or gifs, page animations, or more. For all product page best practices, check out the entire article.