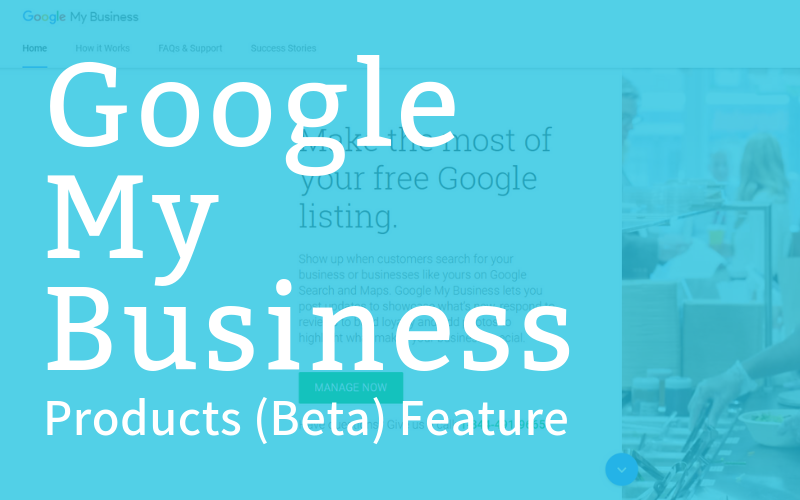 One of Google's greatest gifts to man (other than the search engine itself) has been Google My Business. For years, this free tool has helped businesses of all sizes showcase their companies on the search engine and Google Maps. Previously, fields have been limited to basic information, but according to reports from some Google Business users, the platform is beta testing a new feature that will allow companies to add individual products to their listing.

According to SEO specialist Nathan Schoell, who noticed the changes in his Google My Business account last week, the tested feature appears where businesses would ordinarily add services in their dashboard. With this new option, users can input the name of the product, along with a photo, price and 1,000 character description. Items can also be organized by product collection.

One of the advantages of this new feature would be a clearer view of the business' unique products (or a "window shopping" experience on Google). This is especially helpful for retailers that sell products instead of services.

Undeniably, Google My Business is a powerful part of a business's marketing strategy, so it's worth taking note when it releases new features. Last week the company also rolled out a function that allows users to respond to Google reviews from their Google Knowledge Panel (instead of having to login to their Google My Business Dashboard), and the platform is currently testing is a future opening date — an expansion of the "recently opened" tag.
While the products feature is still in the early phases and only available to a limited number of businesses, it appears it is slowly making its way to more and more user accounts.
To learn how Blue Archer can help improve your business's SEO, contact Blue Archer Support.