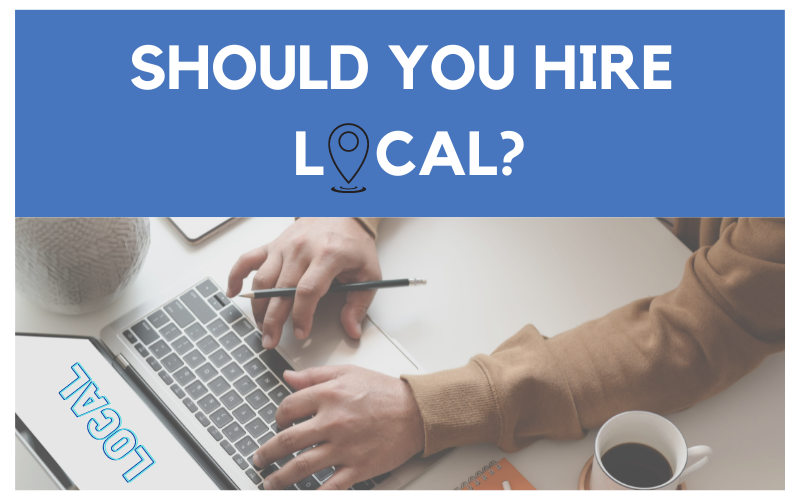 4 min read...
There are numerous ways to search and define which website design company is best suited for your business in this largely virtual world. Follow along as we discuss the pros and cons of hiring a local company and when it makes sense to employ outside of your local area.
The search to find a skilled and creative web design agency goes beyond a simple online search. In fact, this process can be daunting.
A local web agency understands what makes the needs of local and small businesses so distinct from those of larger brands.
To hire a local company or to not hire a local company... Let's break down the pros and cons of employing a local team in person and when it's better to go outside your local area.
PROs
Meet In Person

The pandemic may have socially set us back 2 years but nothing compares to communicating face to face and discussing ideas and projects. When hiring a local web design team, you have the capability to meet on a regular basis and really get to know the team.
Collaborate on a vision together rather than over facetime or email. Who wouldn't enjoy a nice outing for a lunch meeting?

Same Time Zone

Working in the same time zone is a rarity in 2022. Finding a local team not only allows you to meet in person but you can also maintain a schedule for meetings and calls. Having this advantage will not only make scheduling meetings easier but will allow for faster responses from the team and troubleshooting if necessary.
Having a web designer know your geographical location is also an advantage. They can suggest improvements and propose new ideas, rather than just designing a site that fits within your guidelines.

Supporting Local Business

It's a movement and we are here for it. Supporting local businesses is a great reason to stay local. Especially if you are in a smaller town, hiring a local team can accelerate the economy.
There may even be some additional benefits to supporting another local business. Such as gaining free press, social exposure, and even referrals. Having a local support system can generate brand awareness and generate new customers in the sales funnel.

Personalized Training and Technical Support

When hiring local, you can expect personalized training beyond an online tutorial. Whether the CMS is difficult to understand or you simply want to learn a new aspect about your site, having the tools and resources in the same area makes them easily accessible. Not to mention you can hold your design team accountable in person.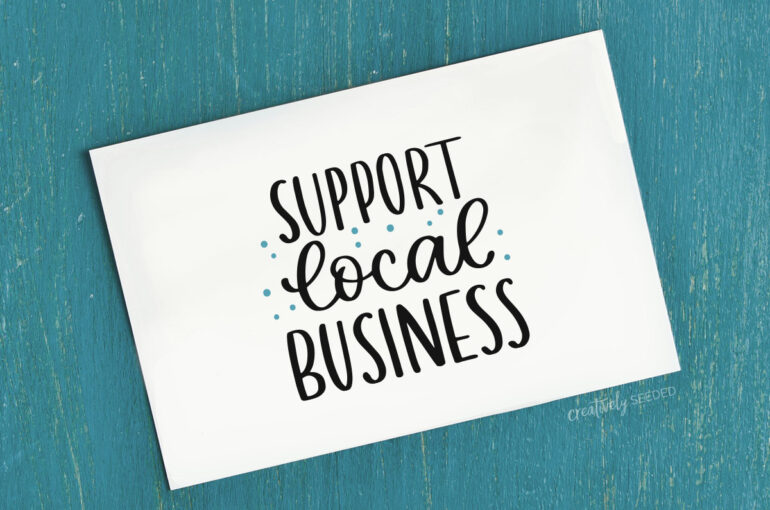 CONs
Too Expensive

When it comes to local businesses, there is an opportunity they can offer significantly talented work and experience. However, this can come with a hefty price tag. If your search is limited in your area, finding a team that can offer the skillset and niche fitting for your vision can be tough.

It's important not to settle and not overpay. Check out Website Design Packages: What You Need to Know

Lack of Options

Not everyone lives in a large city with vast options of companies to choose from. Even if it is your goal to stay local when hiring your web design team, the 5 - 10 options available to you still may not be the best fit.
---
Exploring Outside the Local Area
Hiring local isn't for every company and each reason may be different. Various factors need to be met before considering your search for the right web design team.
Consider the below 5 aspects when reviewing local companies and your business's demographic location.
Remote work is more popular than ever, hiring tech vendors no longer has to happen locally and can be sourced online.

If you live in a small town or city where the vendors are not sophisticated enough for your project, an outside vendor potentially could be a better fit.

Living in an expensive city (ie: NYC, LA, Seattle) can cause project estimates to be astronomical. Instead of competing with local giants, a smaller agency can be found virtually.
Remember it is highly important to connect with the people to that you are lending not only your time and money but also trust. If the connection is lacking, continue your search.
Freelancers often offer innovative and more daring designs than agencies. It is easier to find these freelancers online and all over the world if you are looking for a new approach.
Whether you stay local or look outside your area, finding a web design firm within close proximity can be a core advantage. Building everlasting relationships with communication right in your business's hometown.

Here at Blue Archer, we pride ourselves on strong connections and ensuring our clients will succeed even after their site is built. We are an interdisciplinary group of professionals who look at your business needs with a single shared goal in mind: to create an effective digital presence for your business.
Working collaboratively, we're able to achieve results that are creative and strategic, with measurable business impact. We work hard, and we work smart.
We not only service our hometown of Pittsburgh, PA, but the broader online community looking to build a more profitable brand. Contact Blue Archer today.