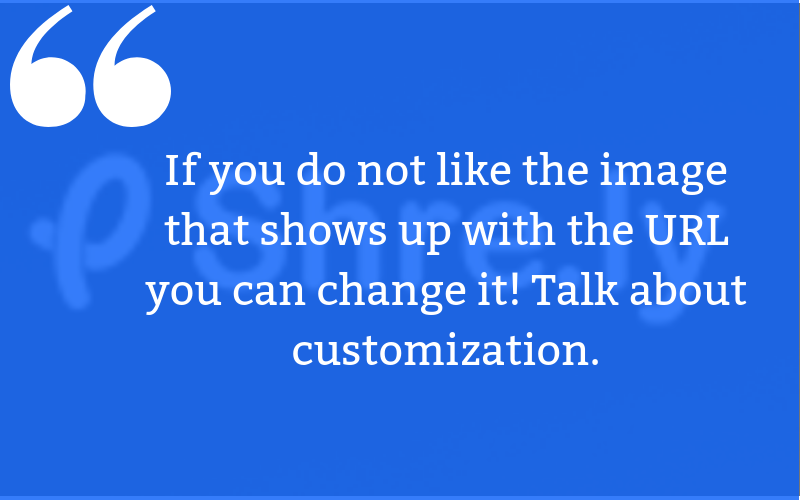 This tool allows you to customize links to help your users understand before they click. Previewing is a strong attribute most sites undermine when it comes to promotion. This tool makes it easy and simple for users to want to learn more.
Shre.ly is a new web application that allows you to shorten and personalize URLs that you share on social media.
When a company shares links to blogs and profiles, this tool allows the user to preview the location before they commit. It's way more than a simple URL shortener.
This tool allows you to:
Retarget
Pixel following
Personalize
Tag
Measure
Optimize
URL Shortener
Once you create an account, you can insert the link that you want to shorten.
Then, you can edit and personalize the last part of the URL and the forward slash "/". Sometimes people will add call-to-actions to ensure clarity for the user.
The last step allows you to replace the domain "Shre.ly" with URLs such as your brand name.
This method will give you the chance to increase the number of total clicks made by your target market.
Pixel retargeting
This tool allows you to edit open graph of any publication such as Twitter, Facebook and even LinkedIn. You can modify the title and description for each platform and can do them differently depending on the campaign.
If you do not like the image that shows up with the URL you can change it! Talk about customization.
Here are the metrics that you can follow from your dashboard:
Total number of clicks
Clicks in the last 30 days

Clicks in the last 7 days

Clicks in the last 24 hours

Dates of all the clicks

Devices, Browsers, and channels where the clicks were made from

Location of the users who click on the different links
If you want to update your site, contact Blue Archer.