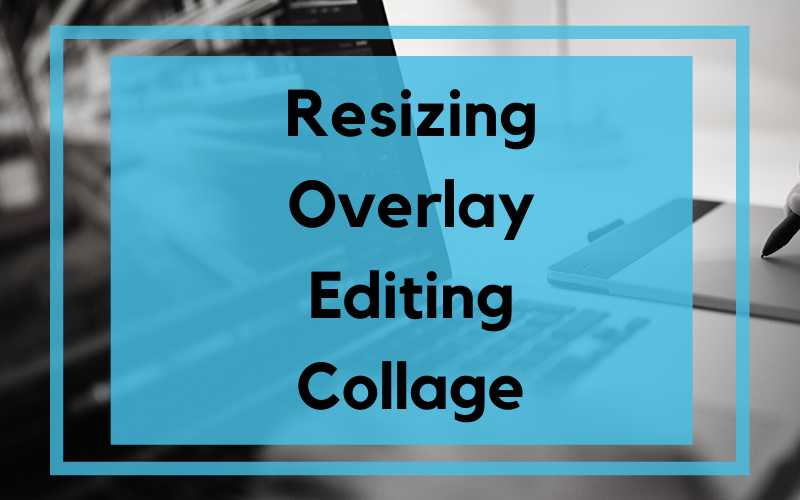 Photo editing can be an intimidating task. However, we have made it easier for you by compiling a list of the best free photo editing tools for resizing, text edits, overlay effects and more!
A PICTURE IS WORTH A THOUSAND WORDS (THEIDIOMS.COM)
A picture conveys information more effectively than words
A picture can tell a story just as well as many words
Applying graphics can convey ideas more effectively than a large number of words
Graphic illustration conveys stronger messages than words
---
Studies show that people remember 80% what they see and only 20% what they read. In fact, there's research that suggests that 65% of people are visual learners. MIT also found that the human brain can process images in as little as 13 milliseconds.
These and many other statistics endorse the idea that images are powerful means of communication. Perhaps, their most important function is that they remove language barriers, as they are easily understood by everyone in the world.
On the Internet, images are used for all kinds of reasons: to improve websites, to illustrate stories, in ad displays, to present products or services, and on social media.
Resizing
The reason why you should resize images if you plan to load images to the Internet for display on a web page or for inserting into a presentation is that image file size matters. On the web, the larger the image size the longer it will take the web page to load. For users who have slower connections, this matters a lot.
There's basically no reason for an image to be larger than the maximum size it will be on your site. If you know that your blog content section has a maximum width of 620 pixels, that's the maximum width your image should be; don't just upload an image that's 2000 pixels wide and rely on the browser to resize it. Check out our blog post here on choosing the best image file type for your website.
Overlays
When overlaying text onto images, the most important thing you need to consider is readability. If the text being placed on top of the image doesn't have enough contrast with the image itself, the message will get lost and frustrate visitors as they try to work out what it actually says. You don't want visitors to have to work hard just to read something on a website. This can contribute to them ignoring the message you want to get across or even cause them to leave the site.
Editing
Picture editing can make even the most ordinary pictures look extraordinary. Picture editing can also help to increase the scope of your business and help fulfill its potential. For example, if you have a food catering service or a real estate business and want to draw in more clients, then picture editing can help you do just that with stunning pictures that intrigue and attract the clientele that you wish to impress.
Collage
collage is best used for exploring, individually or in groups, the meaning of concepts and ideas. However, it can also be used to explore emotions and to facilitate personal awareness and growth. This can also be portrayed on your website.
---
Top Reasons to Use Images on Your Website
Better user experience: When it comes to websites, images matter because their role is to capture the attention of the visitor. They can convey complex messages in the blink of an eye.
Improve on-site SEO: Provided that the image used matches the text, it will rank better in the image search section of the search engines. And image search matters a lot for traffic to your site.
Increase lag: Images are an integral part of the content strategy of any website. The best images are set above the fold and act as both eye candy and informational tools. They should relate directly to the text of the page, and ideally, they should be original pictures. Stay away from stock clichés as much as you can.
Google Images counts for 26.79% of US searches, surpassing YouTube.com 3.71% and other Google properties.
One of the most common mistakes people tend to make with photos is ignoring just how important post-processing is. For beginners and non-photographers, tools like Photoshop and Lightroom can feel quite daunting - and that's not even considering their cost. Regardless of your skills, needs, and goals, these free photo editor websites will allow you to take your images to the next level and achieve a professional look with minimal effort.
When you're choosing a free photo editor, the first thing to consider is your level of confidence and experience. If you simply want to make a few adjustments (removing blemishes and improving colors, for example) then a simple online tool might be perfect, doing the job well without overwhelming you with options.
If, on the other hand, you're interested in more advanced editing then you'll want to focus on desktop software that offers tools such as layers and masks, giving you full control over the process.
Let us know what you think about the above free editing software and how you utilize these resources.
If you're looking for a website redesign, contact us today.