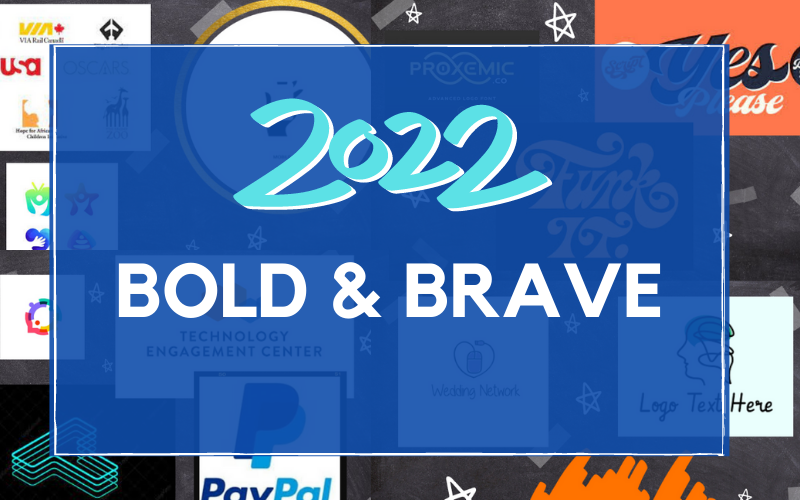 If we learned anything from the past two years it's that life is unpredictable and trends come and go. In 2022, we predict logos will become more vibrant and less constrained as many of us had to adapt our lifestyles amid a pandemic. We break down the top predicted logo designs and why they fit a bolder and more adaptable lifestyle.
Top Design Trends 2022
Old Time Cartoons 1920's-1940's
Who doesn't love animations? Cartoon Illustrations are playful, dynamic, and most importantly engaging.
This trend can be used by all businesses with audiences of all ages. Everyone was a kid once...
Cartoon logos come in all shapes and sizes, you can make them in 3D, flat, or a simple outline style. Overall, they are fun and exciting.
Show off your team's creative side by taking a well-loved cartoon base and transforming it to fit your brand. Doing so will display a playful side to your brand but show that life isn't always too serious.
This trend suits your team if you are looking to attract attention in 2022! It will also look amazing on shirts, bags, and any team gear.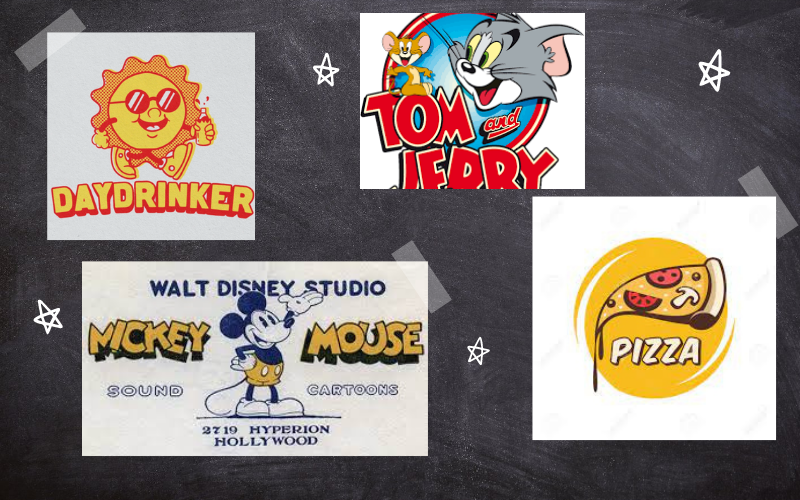 Negative Space
In 2022, negative space is going to be taken to a whole new level.
Using negative space allows for compelling visuals that have dual or hidden meanings.
Designers are beginning to treat it as a blank canvas to fill in different ways, depending on where and how the logo is being used. For example, logos will be altered depending on the background. Using various methods to fill the logo with different elements or objects to indicate openness and adaptability. Think about the changing seasons, these types of logos can be modified whether there are beaches in the distance or snow falling from the sky.
The reason this trend will be appealing to many brands is because of how versatile it is. This logo is perfect for a company that wants to keep continuity in its design but doesn't want to commit to one solid theme.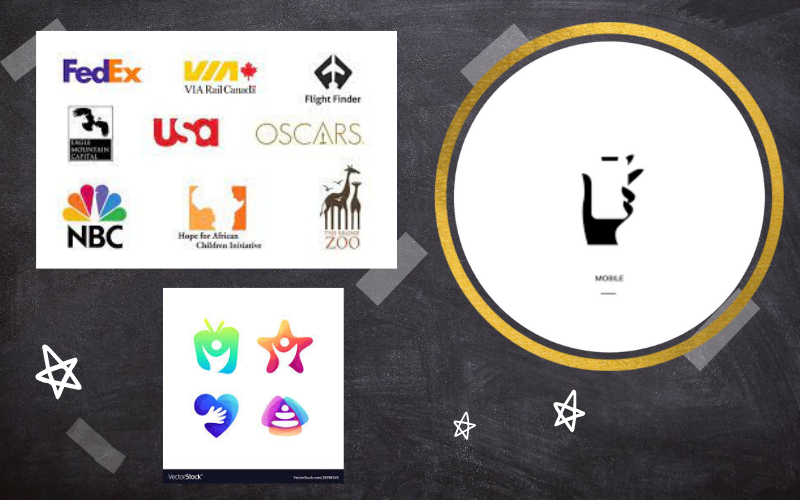 Funky Fonts
By experimenting with line thickness and text size, designers are toying with balance to give their designs additional depth and complexity.
2022 is all about pushing boundaries and this trend allows designers to break down the traditional barriers of simple text. Altering single letters or even whole words, this logo trend makes us all want to step out of our comfort zone.
Have you ever thought about doing all lower case letters like addidas? All lowercase letters fit together in visual harmony. It all depends on the word and how the letters look together, so be creative with the font.
Also, different letter heights and line curves are unique and surprising for most brands. Most importantly, keep words legible.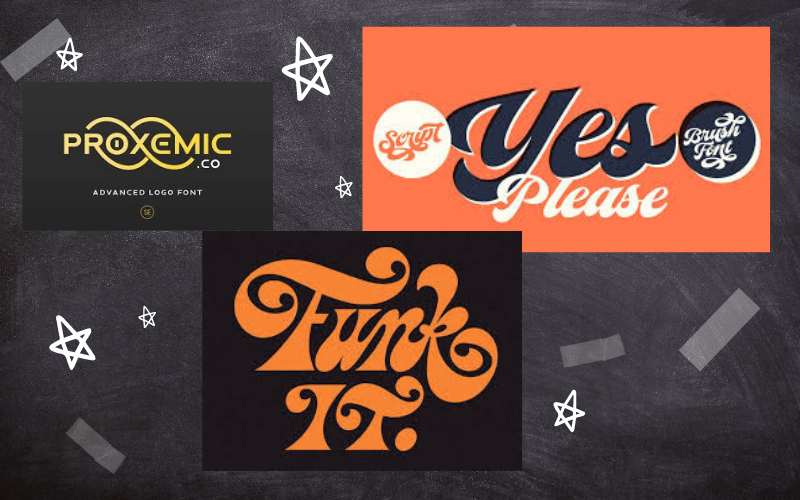 Layers / Overlapping Elements
Overlapping elements in a logo can seem intimidating, but it is actually courageous and daring. Being on the more unconventional side, logos with layers only pop up every so often. Why? Because it takes time!
A simple 2D or 3D logo can be generated instantly upon imagination. However, our minds do not directly think in layers. Unless you are a wizard... looking for a job?
We want to think in volume for 2022. Creating space by adding layers to your logo design allows for unconventional dimensions and depth.
If you have a classic design you cannot part with, start with geometric shapes. From there you can add in color blends to disrupt the traditional text within the logo.
This logo design can be paired with trends such as Scribble or Negative space.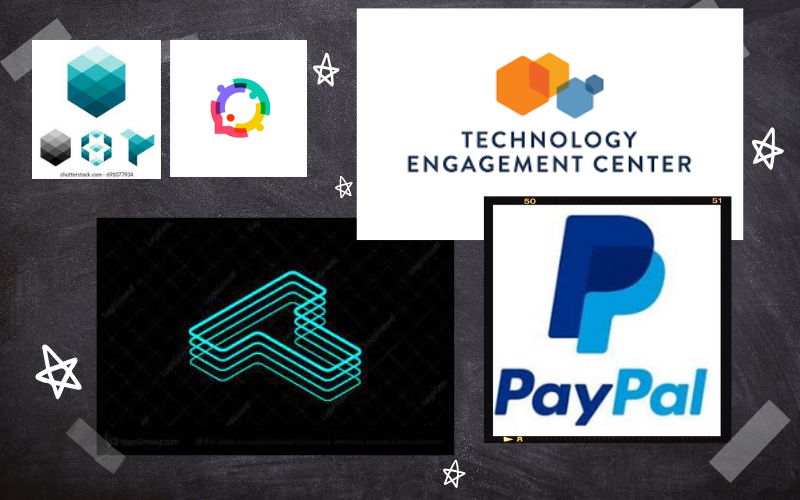 Bold Colors
Be prepared for the universe to express itself in 2022. Our community is going to succeed at radiating positivity and what better way to do that? Expression!
Using Bold, bright colors, will define a clear objective in your logo and illustrate confidence. If a full landscape of bold colors isn't your cup of tea, feel free to add in bright accents to strengthen a simple creation.
Especially great for dark backgrounds are the trendy neon and holographic logos that strike an impactful impression.
As more and more competitors get added to the B2B market, strategies need to be implemented to stay at the top. Remember, bold is brave.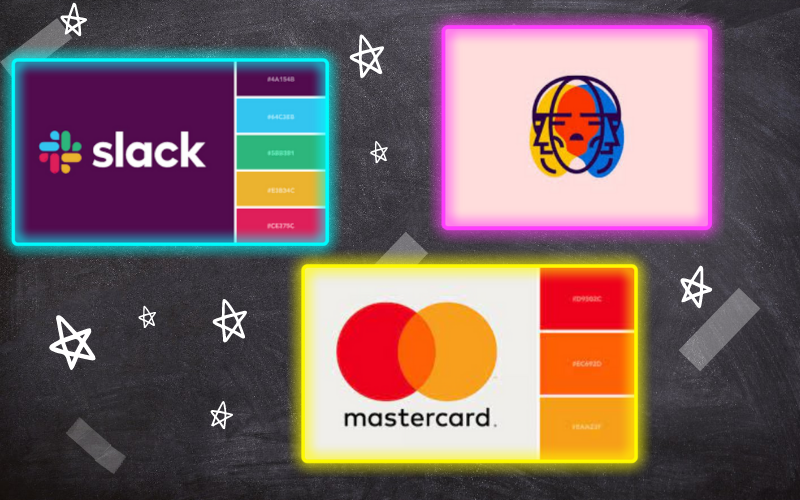 Groovy Designs
This trend has been making its way back not only in fashion but web design.
It's sleek, retro, and always groovy. With this trend in mind, you can combine bright or muted colors with simple line work to embody the 70s era. Take it up a notch and add funky fonts for a full scope of the optimistic and accepting lifestyles that were promoted in the 70s and now.
An important element of logo psychology is to identify your target audience and communicate with them in a way that's relevant and meaningful. Using design styles from previous eras invokes memories and a sense of familiarity between brand and consumer.
In 2022, people naturally will seek out positive enforcements, encouraging assets, and familiarity to aid in the new year.
Are you ready to unveil your latest logo creation? 2022 is just around the corner and what better time to break some design rules then now.
Our team at Blue Archer offers in-depth logo creation. Get started before the year ends by starting a conversation with our team today!