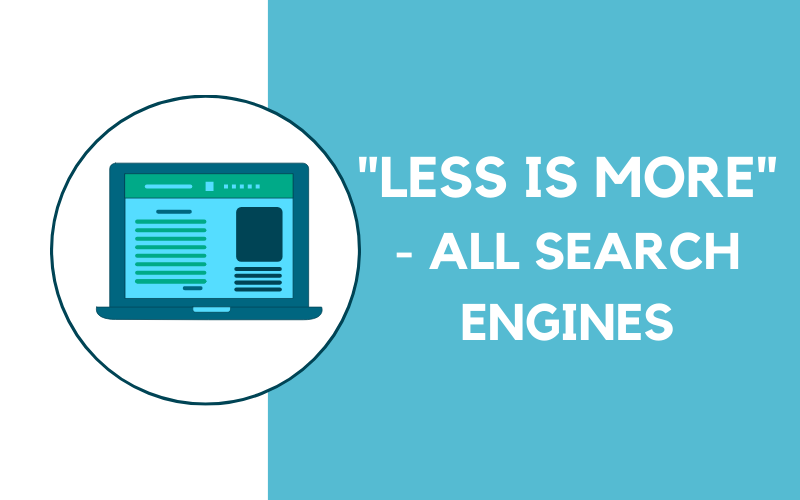 Looking to maximize your content and increase traffic? This tip will transform your blog and optimize your SEO ranking. Check it out...
Blogging has been around for years, which means the content is bound to become repetitive. Even if your blog is only a few years old, there is only so much to blog about in a niche market. A blog written a couple of years ago can take away attention from an updated blog post which dwindles the chance for maximized conversions.
This doesn't mean your articles are lacking substance and credibility but rather are competing with your own content creation.
Google Rankings
Have you ever thought about how this affects your Google rankings and search results?
Imagine two competing web pages, providing almost the same content, lacking in valuable information that directly reflects your brand.
Did you know longer articles get more traffic, likely rank higher and rank for more keywords than shorter articles?
Top 3 reasons to merge old and new blog posts...
1. Rank an article higher for more keywords and target content.
2. Get rid of lower-quality articles that aren't ranking or sending you any traffic.
3. Clean up your site archives and keep them fresh, modern, and useful.
Consolidating these posts means you better your chances of getting ranked for your primary keyword on a page, without competing with yourself in the SERPs.
Content Consolidation
Content consolidation is the process of combining several articles, blog posts, or SEO pages into a single, long-form piece of content.
This results in a higher-quality resource with more power on a particular subject.
The main reason for combining blog posts is the benefit of expanding the word count. Creating a landscape of potentially sought-after keywords can make your blog more attractive than ever in Google's eyes.
The ideal blog post lengths will vary based on the audience member.
HubSpot took this information and figured out that according to the average reading speed of native English-speaking adults of 300 words per minute, the ideal blog post length is 2,100 words.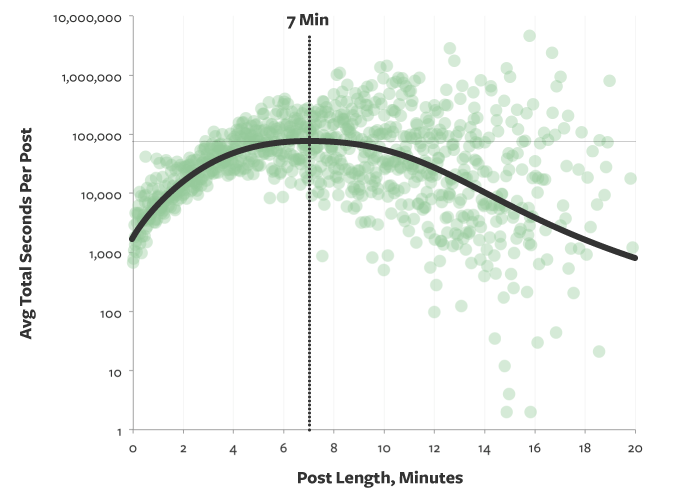 Over time, data and numbers become outdated. So do strategies! Many brands take the time to update old blog posts if they hold value to their website. If the practice of updating articles isn't exercised, the content is essentially wasted. Maintaining reliability is a vital aspect of the lifeline of a blog.
Taking the time to update and combine new information that is relevant will maintain your reputation and credibility.
Of course, the risk in writing a more comprehensive post is that you'll overwhelm readers who just want one piece of information.
For that reason, you can include a table of contents with anchor links so readers can jump to the section they're most interested in if they're not inclined to read the entire piece. This will minimalize kickback and bounce rate.
Mini Case Study
Google
Article: Inside Google Marketing: 3 ways we think about SEO
In this article dating back to 2019, Google noted that consolidation was an effective strategy for improving the performance of their 7,000+ internal sites.
Google's team ran a content audit and discovered that they had six microsites for Google Retail with overlapping content. This is where they noticed a problem.
As stated by the search giant, duplicate content is not only confusing for users, it's also confusing for search engines. Creating one great site instead of multiple microsites is the best way to encourage organic growth over time.
After consolidating all six sites into one "great website," they doubled their CTA click-through rates and increased organic traffic by 64%.
"Less is More" - All Search Engines
Data Box
Article: Here's How We Increased Website Traffic by 75% in 6 Months By Updating Old Blog Posts
The team used Animalz Revive to put together a list of posts that needed to be updated. One post in the report they received from Revive stood out from the rest: a post from mid-2017 that featured 10 Databox Google Analytics dashboards.
Historically one of the site's top-performing blog posts, it had lost more than 50% of its traffic since its peak.
From here, they realized from Google Analytics reports that all the websites outranking Databox's post were sites focused around Dashboards within Google Analytics.
Therefore they needed to focus more on dashboards in Google Analytics than dashboards in Databox.
The key takeaway from this exercise is making sure that the post satisfies the search intent for the keywords it's targeting. If it doesn't, you need to either update the content so that it does match search intent or choose a different keyword to target with the post.
Getting Started
Take inventory of your current articles to see which pages are filler and lack relevant content. Mark these pages as low quality and outdated.

Identify pages that cover similar or identical topics, then combine them into a single, comprehensive resource.

Acknowledge where your articles come in during the buyer process, especially with Google rankings. From there, analyze the audience's actions to reflect a powerful conversion strategy.

Reorganizing content so that users can easily find what they need when they need it.
Even just a change in the title tag can rank you for a new keyword overnight. Overall, do an internal audit to see which pages are ranking higher than others. From there you can decide the best way to consolidate.
Check out this Twitter conversation with Google's John Mueller...
Let us know what you think in the comments!
Looking for a website redesign to increase your ranking? Start a conversation with our team today.