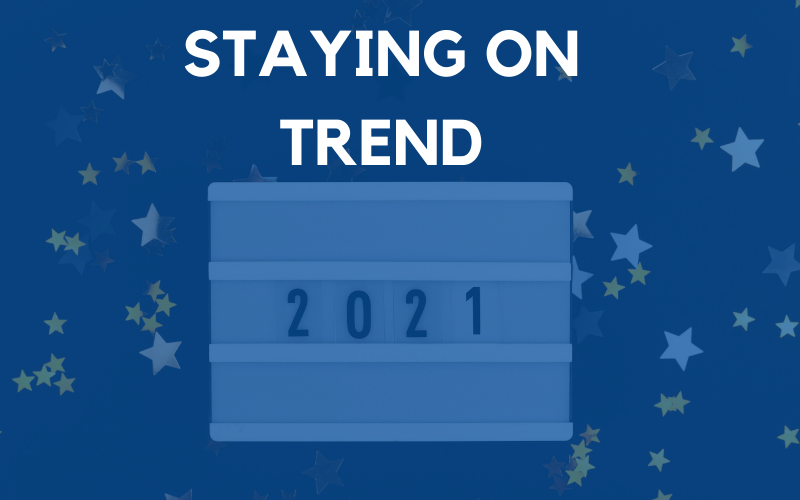 Start off the new year by increasing conversions by staying on-trend. Get noticed through creative web development and modern innovation as 2021 is the year of revival!
Technology changes fast, and website design trends are no different. The last thing you want as people arrive at your site is to lose conversion because your website looks outdated or ignores critical web standards.
10 Popular Web Design Trends of 2021
1. White Space - The use of white space is about giving content room to breathe.
You can do this by not trying to cram the most information possible on the screen. The experience is more relaxing for your website visitors, the content stands out better, and readability is improved.
White space is just the term for the spacing we give between elements. It does not have to be white, as long as the area is empty.
Examples:
2. Website Load Time and Page Speed
One of the most important web design standards is crazy fast load time. Quick loading times have been essential factors in UX and SEO for years, and it continues to be a top priority for websites that want to rank well and convert better. In short, users will not wait for pages to load as their tolerance is dwindling.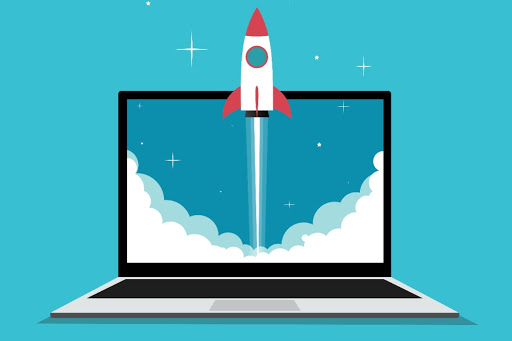 3. Web Design for causes
In 2021, we will see web designers continue to value their role in helping the world through troubled times.
What this means is brands focusing their web designs around their virtues, such as their sustainability efforts or community involvement. It means brands getting on board valuing the time and effort it takes to select real, raw photos of diverse customers. It means a rise in digital spaces bringing awareness to social causes through interactive means and it means an increase in the resources and methods of DIY web design.
Example:
Feeding America is a hunger relief organization that operates throughout the US

Each page of the website uses real-life photos to communicate the message of the organization. Feeding America makes it very easy to find food banks or get help for those who are in need. You don't need to be a nonprofit to operate as an awareness brand. Start to include images and quotes to reflect your company values.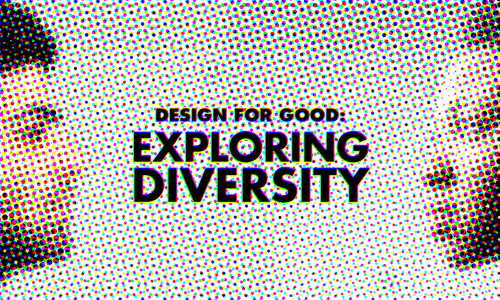 4. Interactive 3D Content
Thanks to maturing web technology and web designers wanting to stand out from the average webpage, 3D elements that users can interact with have been increasingly used.
Adding depth creates a greater sense of realism for a design. Three-dimensional imagery is an extension of that idea. The best 3D designs give users something a little unexpected!
Examples:
5. Micro Interactions
On a website, micro-interactions are small animations that offer subtle feedback to users. We're all used to seeing a link change colors when a user mouses over it. With the focus on micro-interactions, that same experience might be given more attention to stand out a little bit more. Such as having the mouse course change into a different image depending on the link it is hovering over.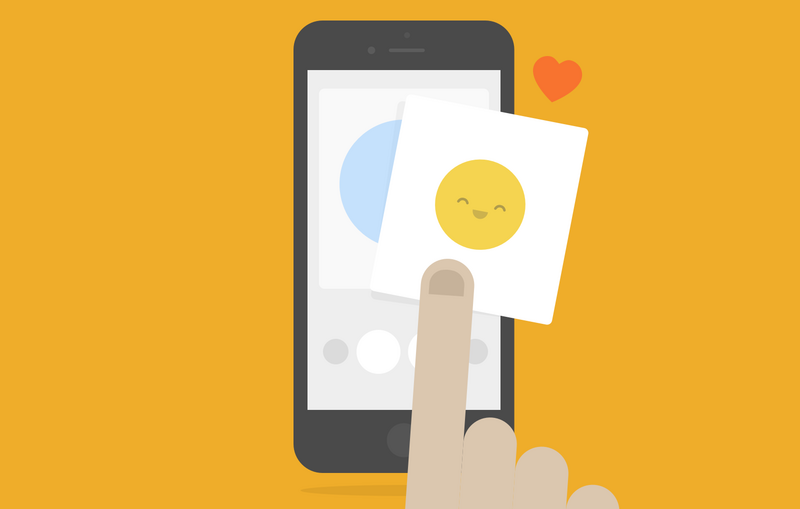 6. Comfortable colors
Given the increasingly digital nature of the job market these days, most people spend the majority of their time on computers. Because of this, it is not uncommon for users to experience eye strain after staring at screens for long periods of time. Web designers have been taking this into account with color schemes that are focused on being easier on the eyes
Color scheme examples:
Earthtone Red and Green
Tan + Green
Greenery + Pearl
* sensing a common theme with the green...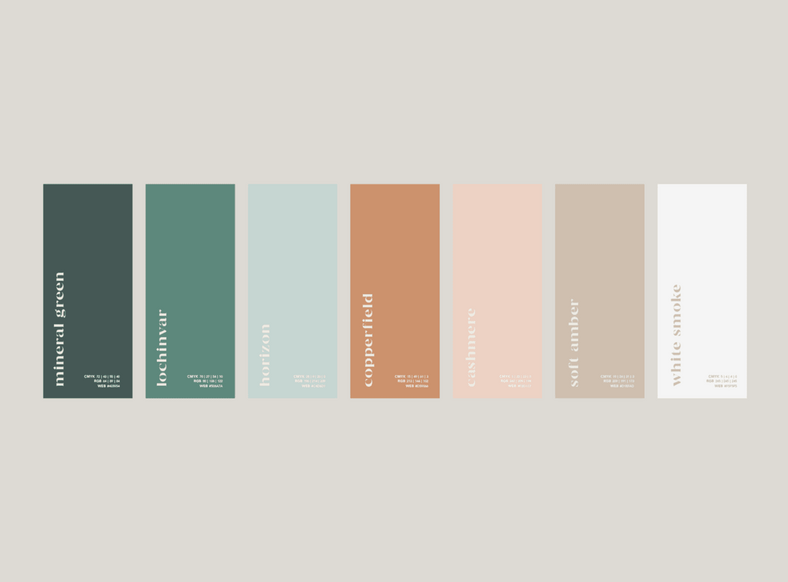 7. Parallax scroll animations
Parallax scroll effects have been a trend in website design for years, and in 2021 we hope to see more subtle and creative explorations of what can be accomplished with parallax.
Here are some guidelines we see more designers taking into account to ensure they incorporate parallax minimally and without causing harm:
Don't let parallax effects distract from the important information
Don't make it harder for the user to complete an important task
Keep the number of parallax effects to a minimum
Here is a How-To: https://www.w3schools.com/howto/howto_css_parallax.asp
8. Dark Mode
Already a big trend in 2020, dark mode is set to become more even popular next year too. It looks super-modern and It highlights and allows other design elements to pop.
Reduces eye strain in low-light conditions and think how many of us scroll through our phones at night when we're meant to be sleeping. It can even save device battery power!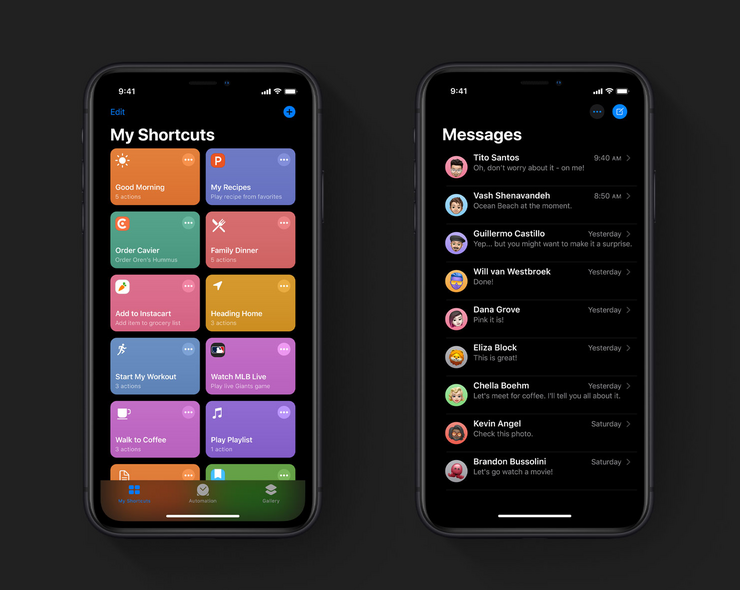 9. Voice user interface
The way users access information is changing all the time. Instead of typing a search query into Google, we now ask questions or make demands.
This means that web design also needs to adjust to keep up with the emergence of voice chatbots and virtual assistants.
Learn more here: https://www.unifiedinfotech.net/blog/voice-user-interface-design/
10. Horizontal scrolling
We're seeing more web designers continuing to experiment with horizontal scroll. Those who do it best break the pattern not for the sake of being different but as a practical way to disclose secondary information progressively, like in an image gallery.
Designers employing horizontal scroll successfully in 2021 will need to be thoughtful about what content would benefit from being displayed in a horizontal scroll. A photo gallery is a good contender as horizontal scroll would show users a small preview, and allow them the option to view more or keep moving down the page
Examples:
Looking to refresh your web design for 2021? Contact Blue Archer today.