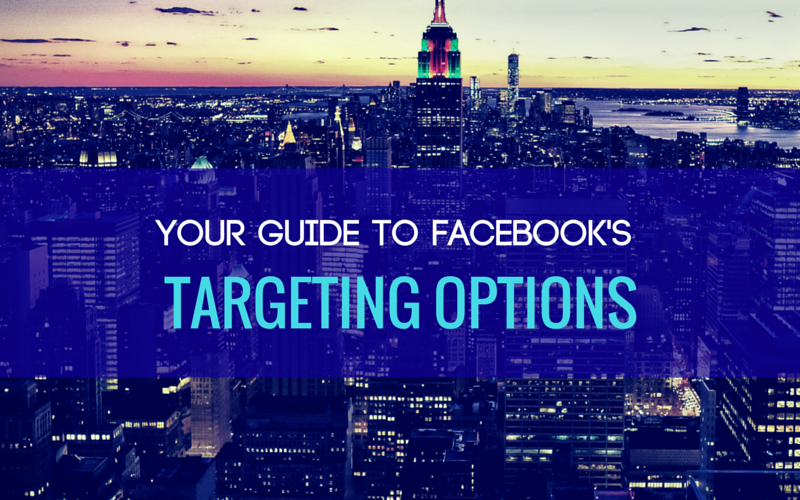 Brands and marketers find themselves focusing more on paid social with some of Facebook's more recent algorithm changes.
Facebook Ad Targeting
Here's something to wrap your brain around: there are more potential Facebook audience-targeting options than there are human beings in the world.

If you went through every demographic option, every interests option, every behavior option, connection, remarketing, and so on… it is possible to create so detailed an audience profile that you in all likelihood would develop an audience that doesn't even exist.

In short, Facebook is powerful–arguably the most powerful marketing tool ever created.
Some of Facebook's newest additions are barely known gems to improve your efforts.
Website Custom Audiences
Frequency
Time spent
Dynamic date
Aggregated values
Devices
Engagement On Facebook
For video, define your audiences based on seconds or percentage of a video watched.
For lead ads, focus on audiences that abandoned or completed a website form.
Data Set
Enter your own attributes to create an audience.

Interest Expansion
Allow Facebook's algorithm to expand your interest targets.
Advanced matching on the Facebook pixel
Match the following website data with Facebook users.

Email addresses
Phone numbers

All Features
What else could there be in addition to the newest features covered? AdWeek shared an infographic that tediously lists all of the targeting options Facebook has to offer.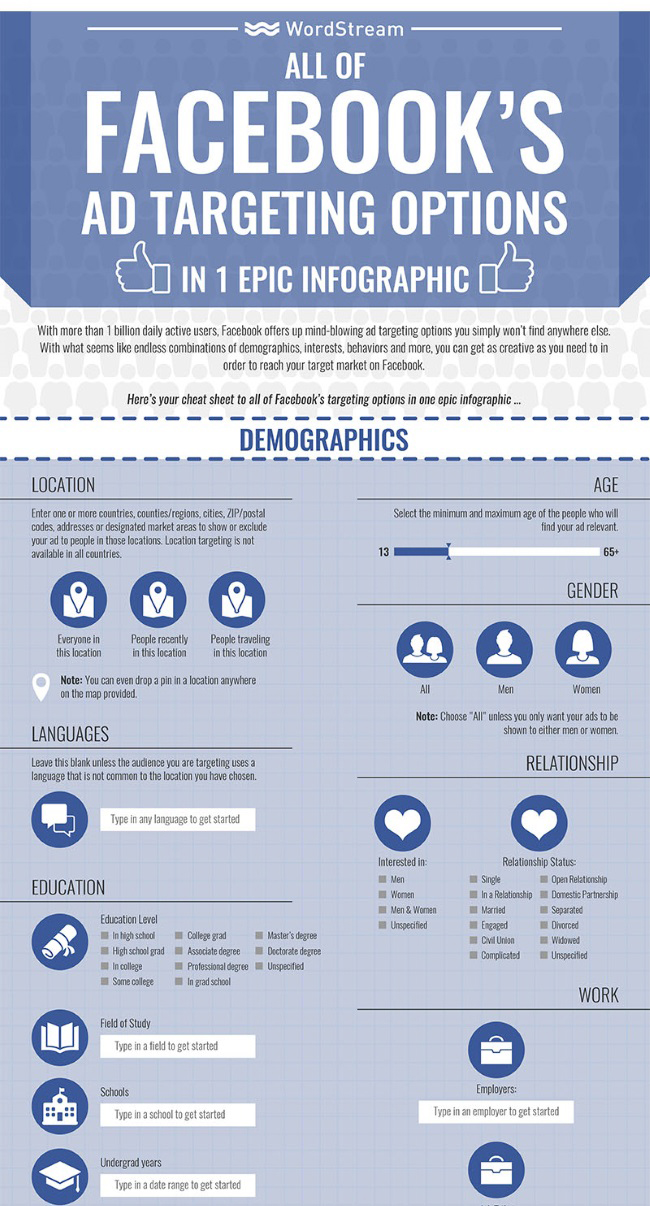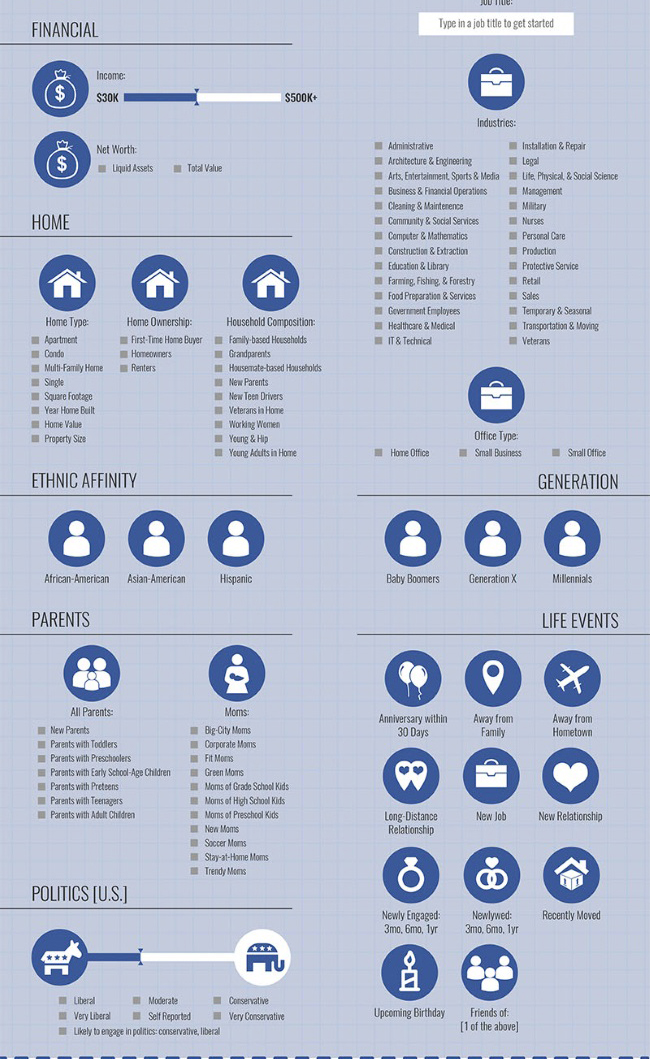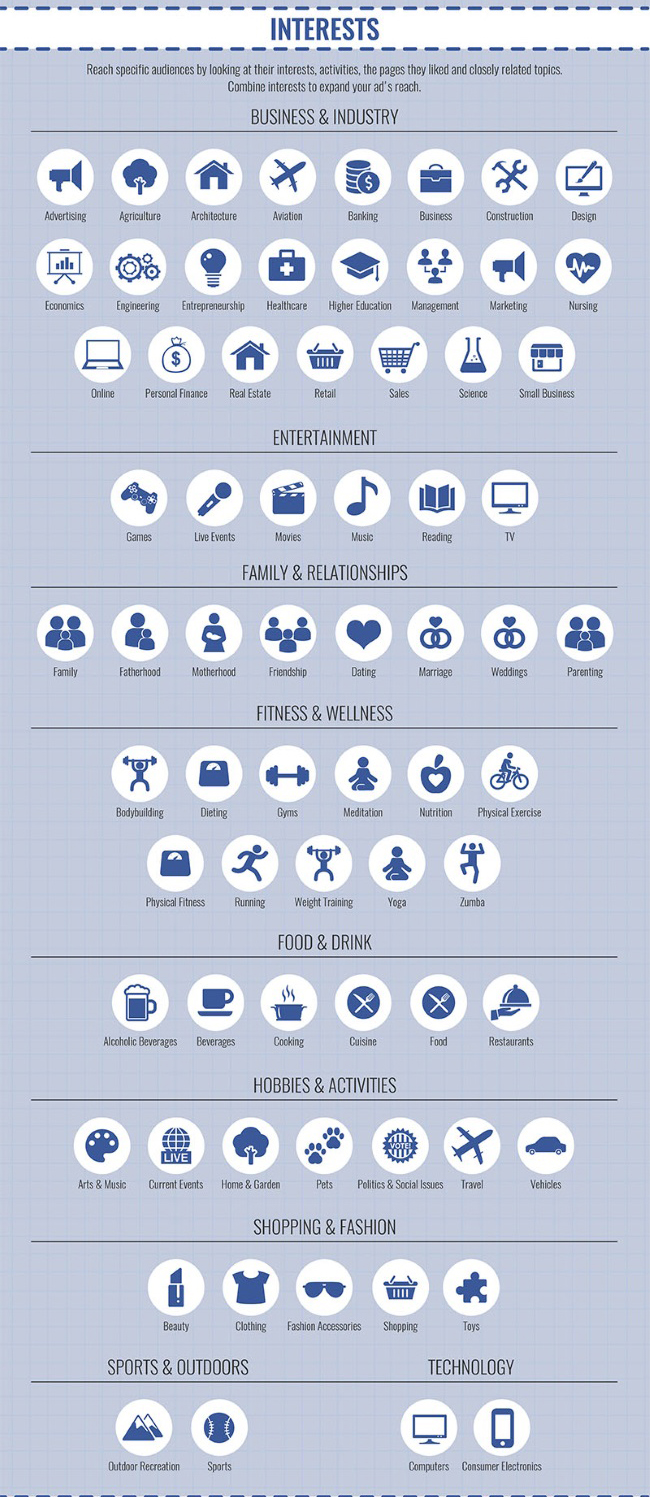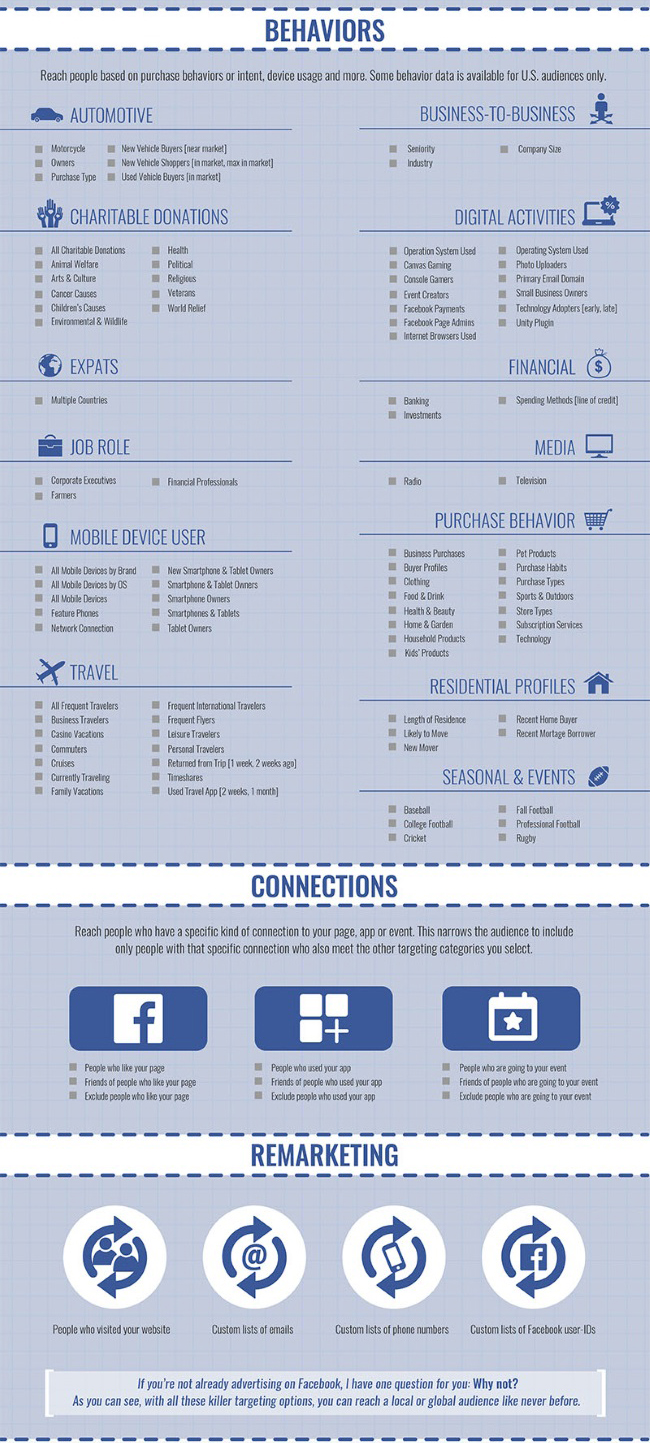 Advertising With PowerEditor
We use Facebook's (and Instagram's) tool PowerEditor to get hyper-targeted results for our clients. Let us help you.