Have you ever received a message stating "your connection is not private" or "not secure" when trying to visit a website? If so, you've visited a website that does not have an SSL certificate.
What is an SSL certificate?
SSL stands for Secure Sockets Layer and is a method of protecting information transferred over the internet. When a website has an SSL certificate, the user's browser will create an encrypted connection with the website's server that ensures no one besides the user and the website can access that information.
How to Know if a Website Has an SSL
Today, it's easier than ever to recognize if a website has an SSL certificate. Over the past few years, most browsers have enabled a feature that will present a "not secure" warning when you visit a website that does not have an SSL certificate.
When using Google Chrome, you'll see this "not secure" message appear in your address bar.

You will also sometimes receive a message stating "Your connection is not private" when attempting to visit a website without a certificate.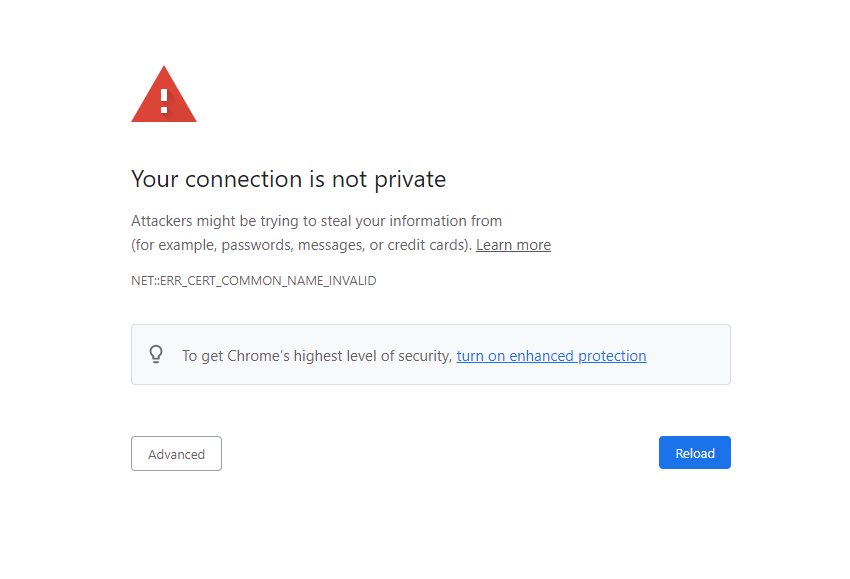 If a website has a valid SSL certificate, you'll see a small padlock in the address bar. By clicking this padlock, you can view information pertaining to the website's certificate.

Another way to spot an SSL certificate is by looking at the website's URL. If the URL begins with https://, the website has an SSL certificate. If it begins with http://, it does not.
Does My Website Need an SSL Certificate?
The short answer - yes. SSLs ensure that any information you collect from your website's users is secure and not at risk of being intercepted by hackers. Not having an SSL certificate will not only put that information at risk, it will also impact your website's credibility, as users are less likely to trust a site that is flagged as "not secure."
Additionally, SSLs are now a part of Google's algorithm, meaning SSL security information will be taken into account when ranking your website in search results.
Ready to add an SSL certificate to your website? Reach out to Blue Archer Support.