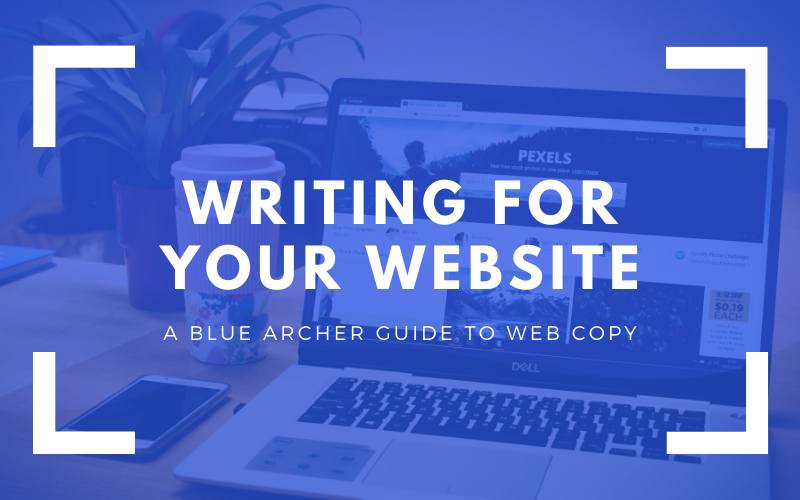 Creating content for your website can seem like an overwhelming process, especially if you're starting from scratch. However, it does not have to be as intimidating as it seems. To help you get started, our Blue Archer team has put together a list of time-tested web-writing tips.
Check Out What Your Competitors are Doing
If you're having trouble getting started, take a look at the type of content your competitors and other companies in your industry are using on their webpages. You can then utilize their format as inspiration for your own content.
Write to Your Audience
Ask yourself "who will be visiting my website?", then write as though you're speaking to that audience. If your target audience is engineers, you can use more technical terminology. If you're writing for Gen Z, your tone may be less formal.
Be sure to ask yourself what information this audience will be searching for, and make certain you include that information in your content.
Define Your Goals
Jot down your goals for your website, and create your content to support those goals. If you want users to take specific actions (ex. buy now, request a quote, sign up), be sure to include applicable calls to action (CTAs).
Make Your Content Skimmable
Your website's content should be concise yet informative. Most users will skim your webpages instead of reading them word for word. To help users locate the information they are searching for, utilize:
Headers to divide your content into sections
Succinct paragraphs (ideally 2-4 short sentences per paragraph)
Bullet points where applicable
Present a Comprehensive View of Your Business
Your website should be a well-rounded representation of your business. It should:
Explain who your company is
Clearly depict what services you provide or products you offer
Define why your business is superior to your competitors
Specify how your audience can purchase your product or services
Proofread Your Content
Typos and poor grammar can harm your image as a credible business, so be sure to enlist the help of a proofreader or grammar-checking app like Grammarly before publishing your content to your website.
Need help with your web content? Reach out to Blue Archer Support.