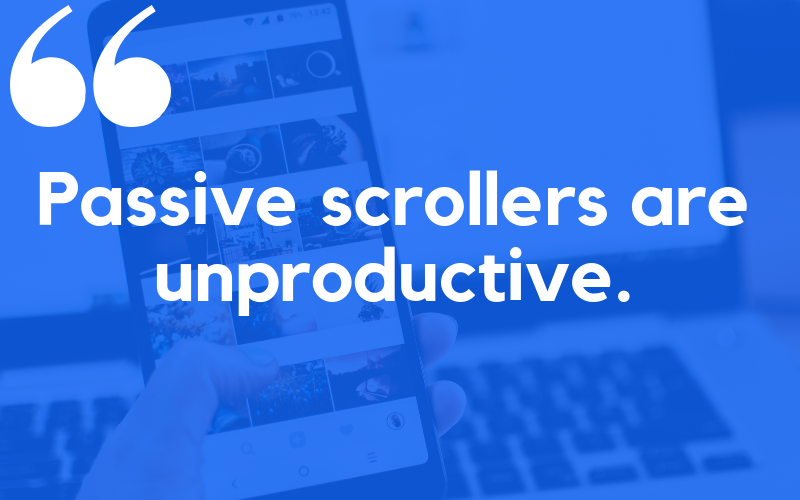 It's up to you to define the success of your social media. However, watching your follower account is ineffective. It's important to be active on social media, but there is much more to it. It's time to uncover the reason for your lack of growth on social accounts.
Many businesses understand the importance of presence on social platforms. The reach to customers is undeniable. Unfortunately, only a few grasp the importance of social media marketing and how to create meaningful and effective content/interaction. Building a follower account isn't 'all that'. The goal is to keep users engaged and interactive with your account.
You can post brilliant photos with a following of over 100,000 users and still not get many likes or comments. Passive scrollers are unproductive.
1. Followers over customers
Having a mass number of followers can be great, but do not expect them all to be customers. You must go back to the basics and understand who your target audience it and go find them.
On social media, people follow accounts for specific reasons – humor, information, entertainment, how-to's, and inspiration. Businesses need to determine why they have a presence and stick with it. Are you known for entertaining or providing how-tos? That is not to say you can't offer more than one attribute but you want to be identifiable and give the users a reason to follow.
2. Not enough Engagement
Instead of continuous content put effort into interacting with your customers. Make them feel important! If you don't, you turn into a robot account of the boy who called wolf.
Create interaction by commenting on at least 5-10 other post with meaningful responses and see what happens in return.
3. Create a hook
People are becoming passive scrollers – if the content doesn't grasp their attention in the 1.3 seconds they see it they will continue. Use your caption space efficiently. Write captions that start with a hook to capture the audience's eyes. Always end with a call-to-action – sort of a solution for your crew.
4. Perfect is boring
Having a perfect social media account is unnecessary. No one person or brand is perfect, so stop trying to fool everyone. Small businesses especially need to embrace the idea they can make mistakes and trying to be perfect can hold them back.
Remember, 100 engaged followers are better than 100,000 passive users.
5. Failing to plan
If you post on the spot when something exciting happens, then Houston we have a problem. Having your profile go dark for days or even weeks is extremely ineffective. It's time to create a content strategy and plan when you will post.
Of course, you can still impromptu post, but having set content will keep your presence known.
Try these 5 steps for the next 30 days and see the change.
If you're looking for a website redesign contact Blue Archer.