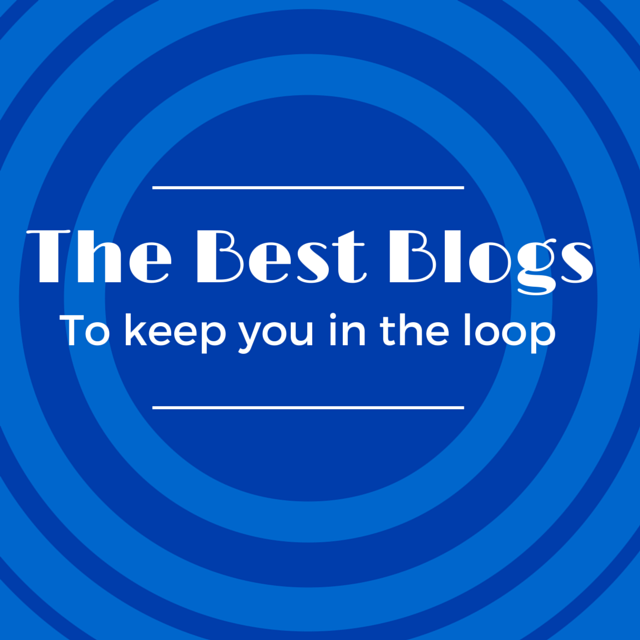 The tech industry is rapidly changing which makes it crucial to self educate and stay ahead. This means hunting down reliable resources to always stay informed on new releases, tactics, and standards. We want to share some of our favorite blogs that help us do just that.
Please note, there is no specific order to the blogs listed below.
Marketing and Social Media

Social Media Examiner draws together a variety of authors to share great guides and news.
As a Facebook guru, Jon Loomer brings you news and tutorials on getting the most out of Facebook ads.
Not only does Maria host #Brandchat, but her blog provides insight on marketing tactics and networking.
Despite their over-the-top titles, Post Planner provides solid insight in social media content and efforts.
Kim Garst herself is a social influencer sharing her best advice for how to make it to the top.
Jenn's Trends is an Instagram oriented blog giving us the latest news, case studies, and tutorials.
Tech Crunch brings you everything tech related, their social section will also keep you update on everything social media.
We all know reporting can be difficult in social media, Simply Measured gives us advice on measurements, reports, analytics, and other topics regarding social media management.
We love Hubspot and their marketing blog will provide valuable infographics, news, and how-to articles.
Digital Marketer is a combination of everything a digital marketer needs to know. Book mark it now.
Marketing Land shares the latest marketing news and trends.
Though they cover a wide range of topics, Mashable's social media section will keep you up today on the latest trends, news, and even viral posts.
Millenial CEO is composed of a variety of youthful voices all sharing the latest on social media and marketing.
SEO and SEM

From tools to news, Moz keeps you ahead of the game on the latest SEO trends.
Search Engine Land provides the latest news on SEO trends and news.
Search Engine Watch covers SEO topics from PPC to link building with great advice and recent news.
Search Engine Journal is a great resource for SEO news and tutorials.
Content is king in SEO! The Content Marketing Institute provides insight on how to optimize and generate great content.
Brush up on your skills with advice from ABC Copywriting to create sharable content.
Need inspiration? CopyBlogger will fine tune your skills and share great inspiration.
More interested in SEM? Learn tactics with ThinkSEM's tutorials and advice.
UX

A List Apart provides useful articles on web design, UX, cutting-edge techniques, best practices, and the latest web standards.
Boxes and Arrows is devoted to the practice and impementation of UX design.
From learning to research to tutorials, UX Magazine covers a wide range of industry topics.
One of my personal favorites, Smashing Magazine provides a slew of tutorials and news.
Designmodo shares the latest news and trends from web design to UX.
Web Design and Coding

For inspiration, techniques, or the latest in trends check out CSS tricks while you code.
The Hubspot webdesign blog will provide insightful articles on design tactics and news.
Need a tip, pattern, or a best practice? Check out the coding section of Smashing Magazine.
Though Creative overflow broadly covers anything creative, it does have useful webdesign practices too.
The next web covers news and gives advice in both design and development.
Site Point wants to build with you and shares tutorials for programming.
Creative Bloq shares articles and tutorials on topics like graphics, 3D animation, photography and illustrations.
Codrops provides blog visitors with stunning tutorials for webdesign.