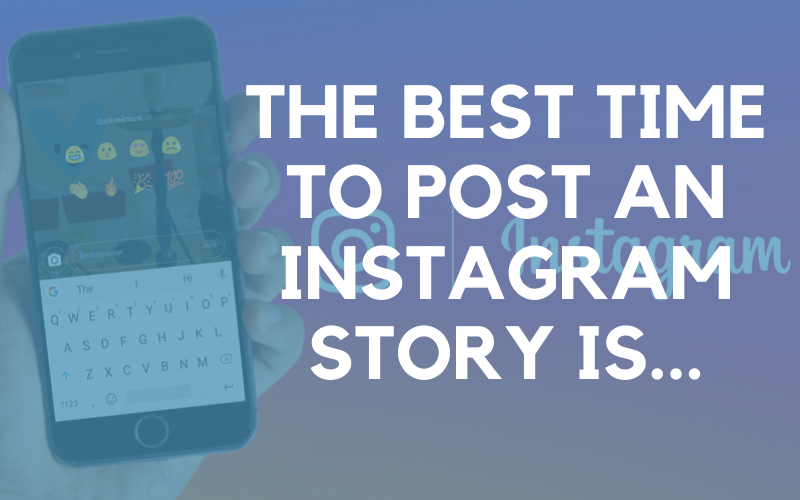 Instagram Stories offer a saving grace when it comes to social media advertising. Stories are way more interactive and eye-catching than regular designs. However, the algorithm is constantly changing and your brand needs to adjust not only with backend aspects but intention as well.
Stories allow users to create a feed of sequential content that disappears within 24 hours of being posted. Story content can either be static photos or video, including video created via Boomerang.
Let's take a look at how your brand can intensify Instagram stories to stay relevant and grow engagement.
Instagram Stories 101
The addictive design of Instagram Stories has us viewing them for longer than we ever plan to... but why?
We don't know what's coming up next, and it's easy to keep clicking through rather than exiting.
You can watch, hold, swipe, skip, and even react. The perfect concoction for interaction and engagement.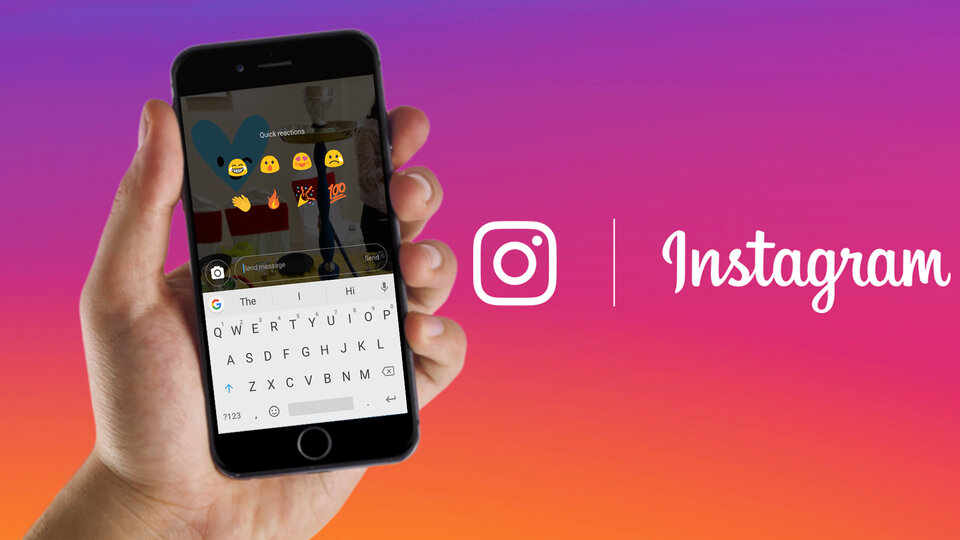 In today's creative space, there are a plethora of apps and templates that can provide a unique story design in seconds. These are great! However, if you don't have a plan of attack or aesthetic idea then this can get a tad bit messy. Let's go over a few preplanning design tips that will create a structured and cohesive layout.
Start with a storyboard
Consistent style
Brand identity
---
Key Finding
The team from Buffer analyzed more than 15,000 Instagram Stories from 200 of the world's top brands in one of the largest Instagram Stories research studies to date.
Key findings from analyzing 15,000 Instagram Stories:
One to Seven Stories is the optimal posting length
The best time to post to Instagram Stories is outside of work hours
More content leads to greater median reach and impressions
Best practices for posting to Instagram Stories:
Post your best Stories content first
Post consistently to Stories
Calculate your own data
You can find more Instagram common practices here: How to Use Instagram Stories for Business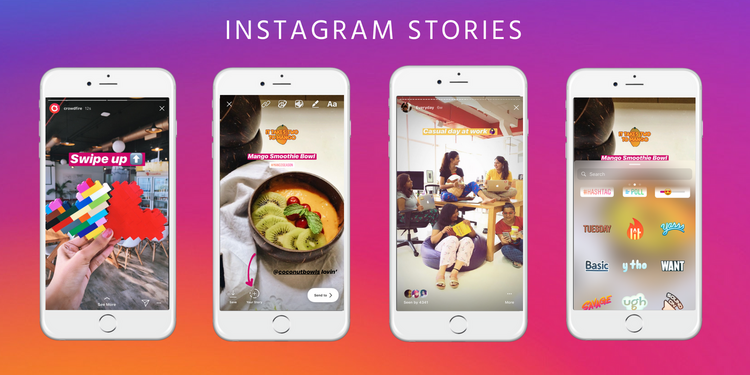 ---
10 Ways to Improve Your Brand's Instagram Stories
Now, the moment everyone has been waiting for. The best ways to improve your Instagram stories for 2021!
New Post - Due to the current workings of the Instagram Algorithm, it matters how fast your Instagram posts get engagement. As a result, more and more users have begun promoting their most recent post on their Instagram Stories, usually blocking out the thumbnail to entice people to click on their profile to see it. Those with over 10k followers can link to the post with a CTA to 'Swipe Up To Like', encouraging higher and faster engagement.

Announcements - These moments are a brilliant opportunity to post behind-the-scenes footage of the company that wouldn't necessarily earn a spot on your main profile. Your followers will get to know you and the business. These personal insights could be anything from packaging a new product to playing a prank on a colleague.
How-To's and Tutorials - Stories' sequential format makes them perfect for step-by-step, how-to-style content. From recipes, beauty tutorials, tech design and beyond, bite-sized educational content is an engaging alternative to traditional video or blog post.
Countdown - The countdown sticker is a great feature for brands to promote competitions, sales, and announcements. Users can set reminders for the countdown deadline, and brands receive this data so they know exactly how many (and which) of their audience are most engaged! Instagram provides the data, which is another great feature for helping build a community.

Links - If you have over 10k followers, then you need to utilize links. As we all know, Instagram doesn't allow functioning links anywhere but the bio so to have them in Stories is a serious bonus. The link will redirect users to a browser within Instagram, now allowing you to shop through Instagram. Users can checkout within the platform and ever save items to their profile.

Questions - The questions sticker made it possible for brands to invite their audience to ask them any burning questions. This is such a great feature for building a community and encouraging customer interaction. Brands can show they care about their customer's opinions, and also that they're present to answer questions in a timely manner.

Story Templates - This is big! You might have noticed an emergence of Story Templates being used by influencers and on-trend brands on Instagram Stories. These are nicely designed templates that can be screenshotted and completed by users, predominantly so their followers can get to know them. You may have seen them display favorites or questions about themselves. Develop a fun, interactive design that can take off with shares from user to users So much potential here!

Reels - Instagram has said that the Reels video format will live inside of Stories, which users can create in the top-left corner of the Home feed. Similar to TikTok, Instagram users can record and edit together 15-second video clips set to music and share them to their Stories, Explore Feed, and the new Reels tab on a user's profile. Post your latest reels to your stories for extra views and profile envy.

Polls - Using polls in your Instagram Stories is a great way to drive interaction with your followers. You can use them for market research, customer feedback, or just to get to know your audience. User's love to give their opinion so if it's as easy as tapping a side, then give it a try!

Live - Instagram Live offers a great way for businesses to drive engagement. Prepare for it in advance so you can let your followers know it will be happening and promote it elsewhere. The more viewers and engagement your Live video gets, the more likely it is to be featured in 'Top live' on the Explore page. Your team can answer any questions, give demos, and even showcase behind the scenes!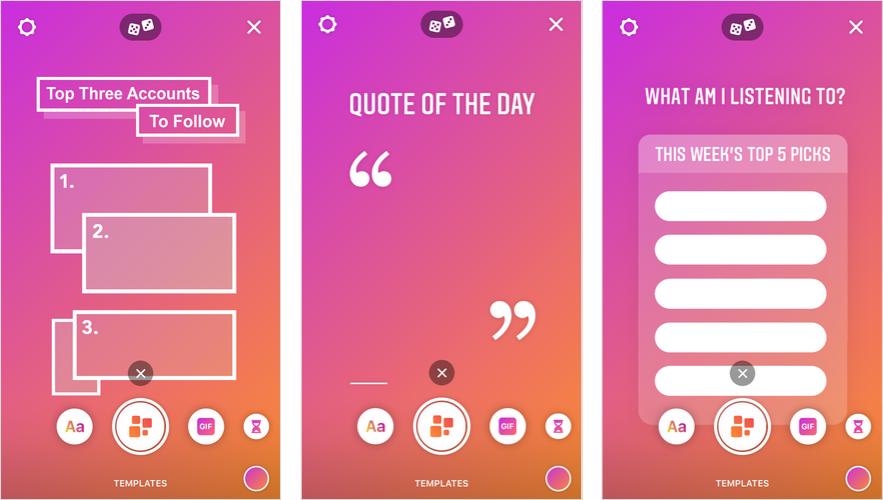 If you want to build your business, you need to convert your one-time customers into loyal customers. After all, the more people become loyal to your brand, the more you'll earn.
There are many ways you can use Instagram Stories to grow your business in 2021. Check out our blogs, re-read the tips, and follow those that your find most useful and helpful. You can also check some of the best Instagram story ads by following famous tech brands. Don't forget to check out your competitors as well!
Looking to rebrand? Contact our team at Blue Archer to start a conversation.