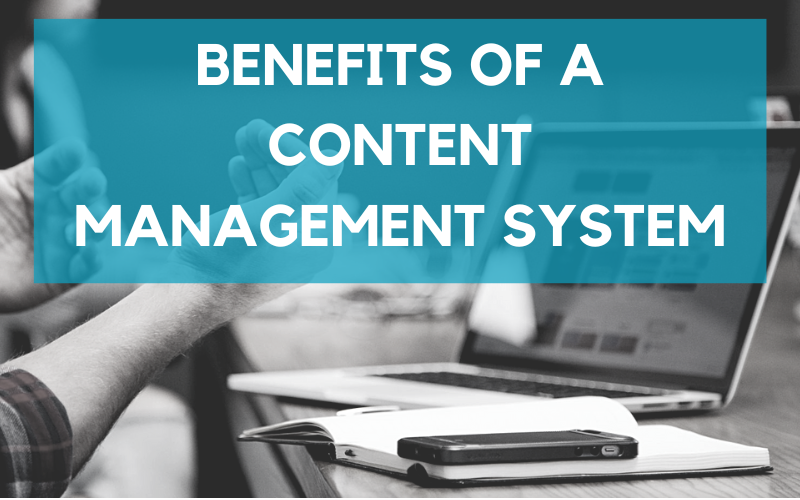 4 minute read...
Using a content management system to build and manage your site can help you grow over time. You can customize the design and functionality of your site all from the backend on your own time.
What is a CMS?
A content management system (CMS) is an application used to manage content, allowing multiple contributors to edit, create and publish.
Content in a CMS is typically stored in a database and displayed in a presentation layer based on a set of templates like a website.
If you want to get more technical, we can look at a CMA and CDA.
Content management application (CMA) – this is the part that allows you to actually add and manage content on your site.
Content delivery application (CDA) – this is the behind-the-scenes process that takes the content you input in the CMA, stores it properly on the backend, and makes it visible to your visitors
Combined, these applications essentially handle all the code and database queries that make up the back-end infrastructure.
This means instead of building your own system for creating web pages, storing images, and other functions, you can focus more on the front-facing aspects of your site.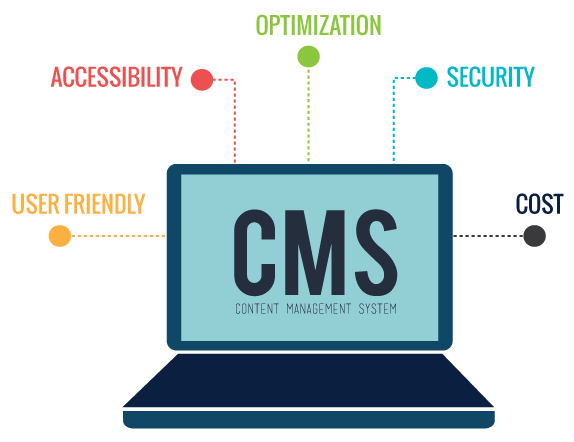 Why have a website with a CMS?
Optimizely lays out the most common features within a CMS.
Allows users to create and format content easily
Content storage all in one place, in a consistent fashion
Workflows assign permissions for managing content based on roles such as authors, editors, and admins
No coding knowledge is required
The greatest advantage of having a CMS is that any non-technical team member can navigate the system. This leads to less time spent on connecting with a third party and more time utilizing changes and updates to your site.
5 Benefits of a CMS
Budget

Update text and imagery without paying your website designer. Imagine all the possible changes you can make if you have the freedom to update them yourself without having to pay someone for minor updates.

For example, if you are a company that publishes articles, changes services, offers discounts, and displays new content daily, having a professional team managing your system can become costly. The more economically effective approach would be to utilize a CMS, especially since you can schedule launches ahead of time.

Instant Updates

With the power of having a CMS at your fingertips, you do not need to wait to request changes from someone else. Do it on your own time as soon as the idea sparks. Ideally, the system's back-end will be user-friendly and intuitive.

Having a responsive CMS template also allows for an easy user-face transition from desktop to mobile design.

SEO

If you're SEO savvy, you have the ability to optimize headings, paragraph text, page names, meta-data, URLs, and more - all without hiring a professional.
Utilizing data services such as Google Analytics can help you make rapid changes to content that is not performing. Once changes have been made, to measure the impact of your edits you can run a A/B test.

Check out - Top Tools for A/B Testing in Web Design

Document Storage

Different groups of users can utilize a CMS other than strictly publishing content.
Consider including the role of managers in reviewing scheduled content in the system. Some users may also need document management for files like PDFs or images, which can be stored in the CMS. Having digital assets readily available can help create a consistent brand image and online experience.

Content Scheduling

Scheduling content is essential to any marketing strategy. With a CMS, scheduling content is as easy as clicking a button. Advanced CMS platforms allow you to schedule more than just blog posts.
Blue Archer's CMS, for example, allows you to schedule blog posts as well as web pages, landing pages, and domain changes.
Graphic from TheeDigital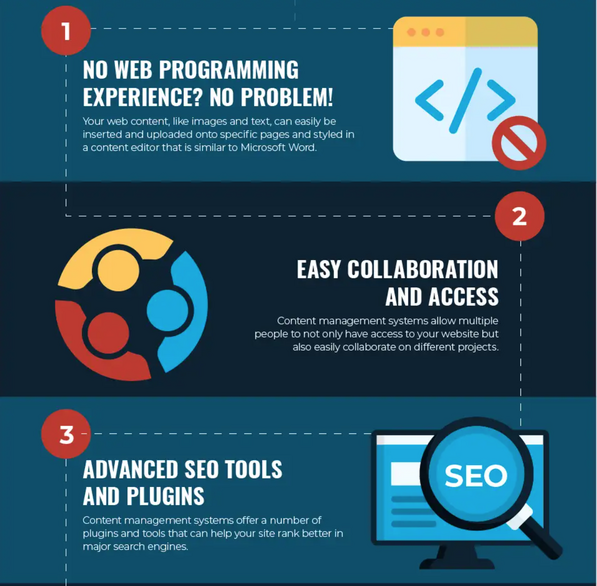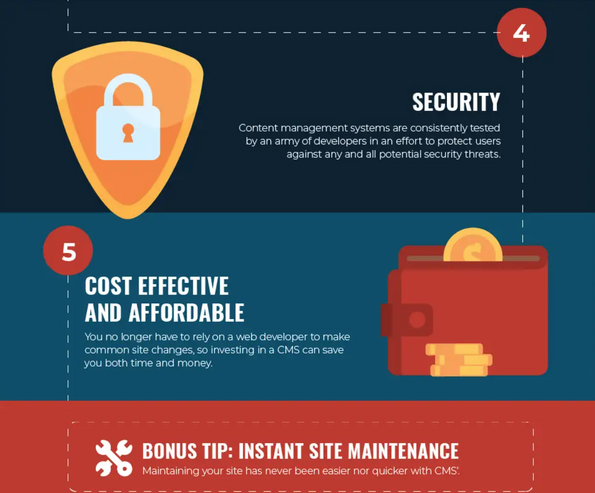 If you are looking to redesign your website, check out: How to Redesign A Website Without Losing SEO
Making the change to a CMS can be daunting, but clearly valuable when it comes to rapid updates.
Most CMS platforms use custom templates and integrate with your existing marketing systems. This requires work from a developer or implementation agency.
At Blue Archer, we specialize in website redesign to optimize SEO and create a platform that you can manage in the future. Each design comes with a CMS and we will train your team so you can fully optimize any changes you want to implement on your own time.
Contact Blue Archer today to start a conversation!