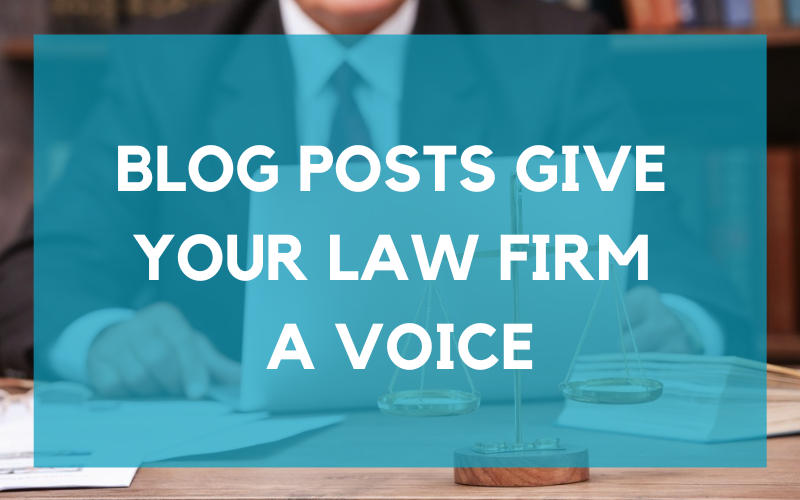 5 minute read...
If you can only focus on one component of digital marketing, it should be content and user-focused media. Law firms can leverage educational blogging to build trust and authority in their practice area. Blogging can also improve your site's SEO, get leads, and keep your current clients engaged with your legal professionals.
Behind every successful corporation is a set of well-implemented marketing strategies. These strategies are specifically designed to help attract new prospects and retain old ones.
Before we dive into user-focused media for law firms, let's nip the tail on television.
For example, the number of people who have cable is plummeting.
A 2021 Pew Research survey found the share of Americans who say they watch television via cable or satellite has tanked from 76% in 2015 to 56% this year (2021). With streaming sites becoming more and more popular, commercials become less relevant.
It's time to give your law firm a voice.
A blog is perfect for addressing topics and issues that you don't have room to cover in your website copy or newsletter. When blogging on behalf of a law firm, it is important to not offer Legal Advice, but instead, provide legal information.
Let the audience engage with your team for more details.
Why do most law firms not maintain a blog?
There's no better way to humanize your law firm than with a blog. Outside of social media, maintaining a blog gives you an outlet to cut through the corporate jargon and breathe life into your firm.
Clients can connect with your lawyers beyond the tasks at hand by getting to know their interests and expertise.
As per the 2021 American Bar Association report, 46% of respondents claimed to retain clients because of their blogs. Yet only 27% of law firms maintain a blog. On The Map
One of the main challenges law firms face is churning out fresh and consistent content. From lacking topic ideas to having staff resources, blogging can be time-consuming.
Any business thrives on the existence of its client pool. That is why launching efficient and cost-effective marketing strategies is important.
We will help you get started below!
Content Marketing
SEO ranking, keywords, KPI's - All things we are aware of as marketing managers.
If you know anything about SEO, then you know how important it is to generate backlinks to your website. Users have many questions when it comes to legal terms and education. Blogging can provide a library of linkable assets that can accelerate your SEO efforts. Creating the utmost visibility to your site.
When it comes to traditional SEO strategies, ads are apparent on web pages, billboards, and television. These marketing efforts can rack up the costs and only some can afford this expense. If your firm cannot afford these extravagant displays, blogging is one way you can level the playing field.
Not only is it more cost-effective, but it's also far more sustainable. Here is how to get started...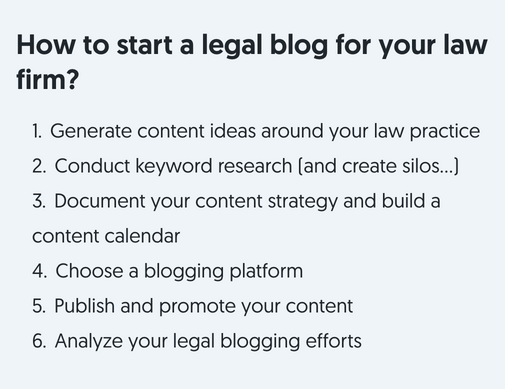 https://www.onthemap.com/blog/blogging-for-lawyers/
The goal is to focus on user-generated media. Many companies are adopting this approach and so should law firms.
Topic Ideas for Law Firms
Focus on your specialty! Create compelling and informational content around your offerings as you will have the knowledge on the subject.
Say your legal firm offers services mainly related to corporate law. Blog posts aimed at answering questions related to the formation of companies, shareholder rights, mergers, and acquisitions would be the best topics to focus on.
Providing transparency for the general public on topics that are not common knowledge can build client trust and reinforce the quality of your services. Not to mention boost your SEO rankings.
If you still are unsure where to start, the easiest way to get started will be "How To" blog posts...
How to file a divorce?
How to get custody?
How to sue someone?
How to choose the best law firm?
How to understand the charges?
How to merge a company?
Remember, an optimized blog post can position your website as a credible answer to related queries.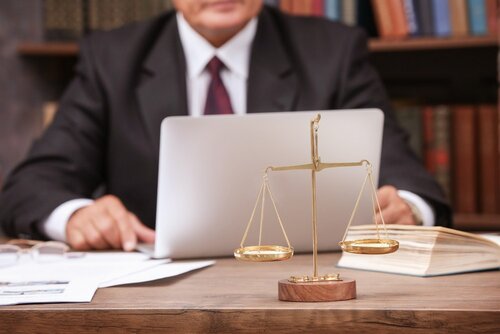 You can create more leads and increase your conversion rates with a website that ranks highly on various search engines with various topics.
You can also consider writing about:
Timely analysis of news stories or cases
Changes to legislation
Frequently asked questions
Case Studies
Thorough explanations of specific legal processes
One thing to consider is Niche targeting. This will help you to avoid competition as there are thousands of lawyers writing about generic topics.
As long as you're providing detailed information for specific people with specific needs, you'll have an advantage.
Best Legal Blogs to Follow
If the tips above seem too time-consuming, check out How to Write Blog Posts FAST.
If you are looking for a website overhaul for your law firm, contact Blue Archer today.