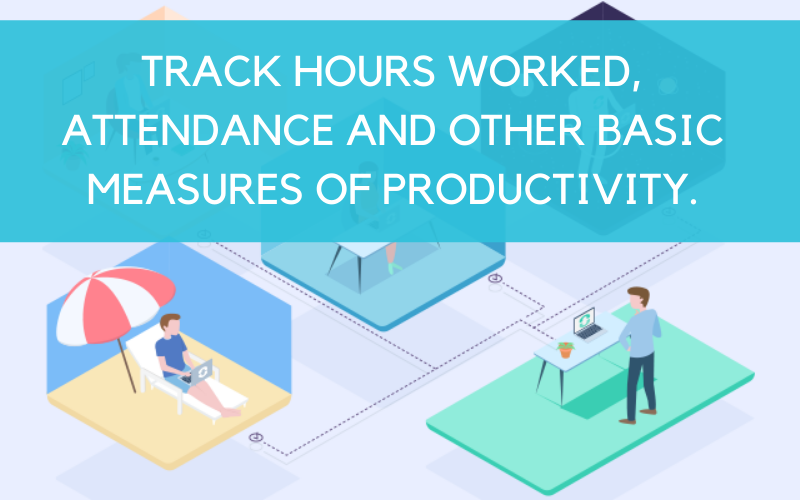 The shift in the company landscape is one you are either used too or one that was drastically thrown upon your team. This is the future we must all get ready for as we continue to stay distant and as technology grows. Today, we will guide you through this change and take these challenges head on.
Let's take a look at some Quick Facts
How many people are working from home during the COVID-19 crisis?
Global Work estimates that 56% of the U.S. workforce holds a job that is compatible (at least partially) with remote work. We know that currently, only 3.6% of the employee workforce works at home half-time or more. Gallup data from 2016 shows that 43% of the workforce works at home at least some of the time. Our prediction is that the longer people are required to work at home, the greater the adoption we will see when the dust settles.
How many people want to work from home?
35% of employees would change jobs for the opportunity to work remotely full time (47% of Millennials and 31% of boomers); 37% would do so to work remotely some of the time (50% of Millennials and 33% of Boomers) [State of the American Workforce, Gallup, 2016]
How do employers benefit from remote work?
Based on conservative assumptions, surveys estimate a typical employer can save an average of $11,000 per half-time telecommuter per year. The primary savings are the result of increased productivity, lower real estate costs, reduced absenteeism and turnover, and better disaster preparedness.
How do employees benefit from remote work?
Employees save between $2,500 and $4,000 per year by working at home half the time. Those savings are primarily due to reduced costs for travel, parking, and food. They are net of additional energy costs and home food costs.
In terms of time, a half-time telecommuter saves the equivalent of 11 workdays per year in time they would have otherwise spent commuting.
This is the future we must all get ready for.
What are some special challenges that virtual teams face?
Communication in virtual teams
Scheduling difficulties
Language and cultural barriers
Tracking remote employee performance
Lack of trust and cohesion within your team
How to handle conflict in remote teams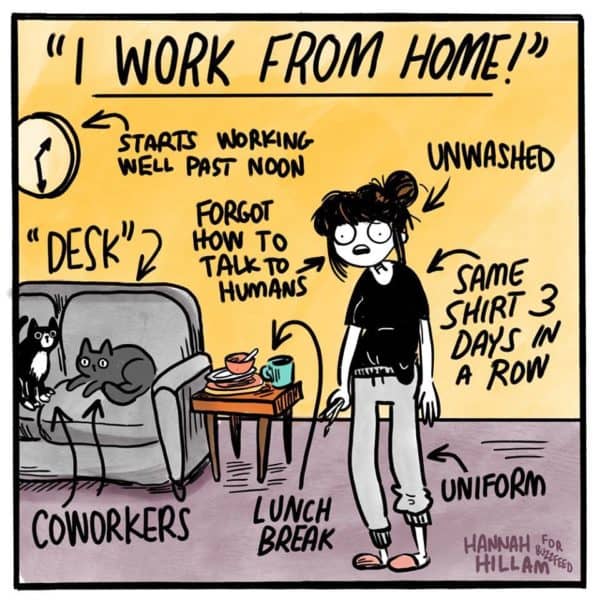 Top Tips for Managing Remote Teams
Some people are extremely disciplined and can get to work on time, stay on task, and avoid all distractions. However, others need a bit of a push.
Track hours worked, attendance and other basic measures of productivity
Organize a system of overlapping times for communicating in different time zones
Use tools for quick video and visual communication
Effective collaboration on documents and spreadsheets
Create a standard onboarding process
Without systems, your business can fall apart. It's best to have a documented, standardized way of working that you're constantly refining.
People working from home will rightly want flexibility with their work hours. And it's important to allow a degree of flexibility when managing remote employees. On the other hand, when things are a bit hectic and unplanned, like now, allow room for learning and adherence to remote training. Each employee has their own work-at-home landscape and routine so flexibility is key.
Whether your team is virtual or not, you need to try to measure their productivity. This can be on an individual level or system. There are many software applications that allow for certain windows to be closed during working hours and time-mapping capabilities.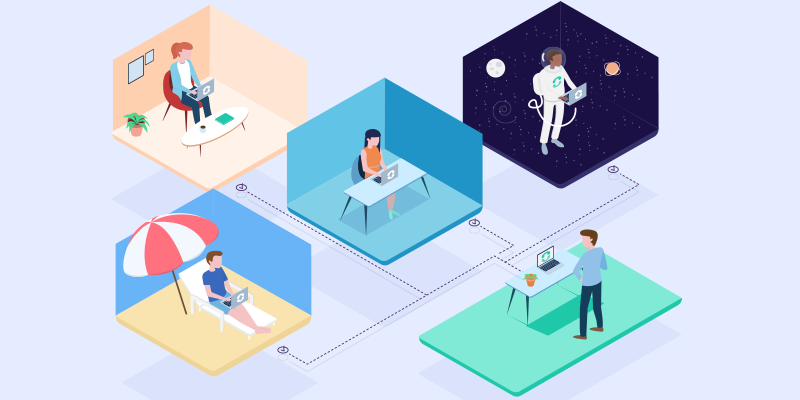 Timezones can kill communication in a remote team. If members of your team work in different time zones, then make sure that you have an overlapping period where everyone is working and organize your virtual meetings during these times. Be wary of mornings and afternoons as some people may be overwhelmed with emails midday while others are just beginning their morning.
Quarterly Reviews are key, especially now.
Although this might seem tedious and repetitive, times are changing. Instead of seeing your employees every day, we are limited to virtual communication whether that be slack or email. One of the issues with working from home is that people can feel lonely and isolated. Not everyone copes well with this style of working. Most people do not have this issue and love the freedom that comes with working from home, but it's important to check in from time to time and make sure everything is working for them. This can make or break their workflow.
For smaller teams you might be tempted to wing it when it comes to project management and handle everything via email. This is dangerous. Project management systems are helpful in managing virtual teams because they help to organize documents and conversations into projects, making it easier to find them later. They also help with organizing and storing shared files. If you run your business purely with emails it can quickly become an unmanageable, disorganized mess.
---
Check out our blog on 20 Valuable Resources for Remote Workers.
Communication Tools
Asana – Team and project management for better organization.
Trello – Organization for teams with boards, lists, and cards.
Basecamp – Project management and team communication software.
Fleep – Easy team communication through file sharing, tasks, and conversations.
Flowdock – Organization for remote teams with collaboration tools, messaging, and more.
Communities
Remotive – A community of more than 1,000 remote workers with exclusive content and priority access to job listings (one-time $99 fee).
Nomad Pass – Find the best places to work remotely and connect with other nomads and remote workers.
Nomad Together – Includes a podcast, Facebook Group, and more.
Slack – Efficient teamwork, communication, and collaboration through customizable groups and chat functionality.
Remoters – Resources for digital nomads and remote workers, including interviews, job listings, and more.
This is the perfect time to redesign your website to provide more online communication.service. Contact Blue Archer today for a consultation.