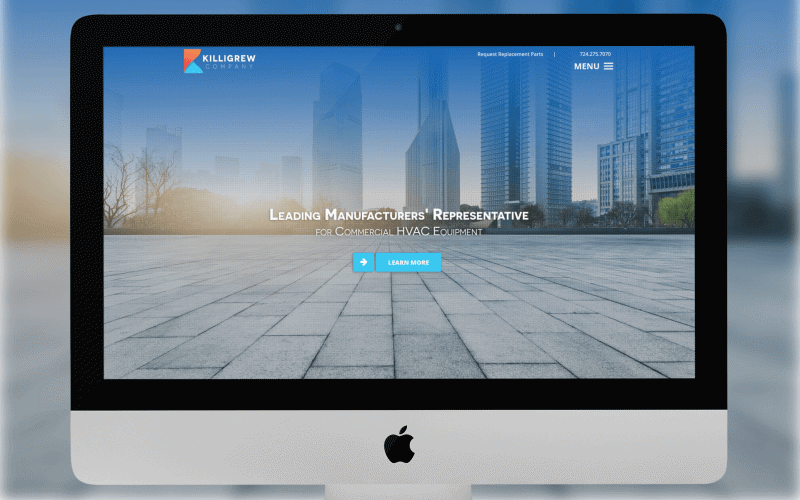 This week, our web design team launched Killigrew Company's redesigned website. Killigrew Company is a manufacturer's representative for commercial HVAC equipment including variable speed drives. They represent the factory and the product each partner manufactures, and provide consultation and support for how to apply the products.

Their team came to us with several goals in mind for their new website. Website users needed to gain access to engineering, dimensional, and specification data. Furthermore, the new site would simplify drive start-up service by including a form checklist so users understand exactly what they need prior to initial service.

Websites in the manufacturing industry trend to be, for lack of a better word, boring. They are dark and tend to include subpar imagery. We wanted to break away from that mold, and it was equally important to the Killigrew Company team that we do so.
We started out with a logo redesign that pulled from the "K" in Killigrew, and included bright orange and blue. That color scheme helped to set the tone for the rest of the website. Our designers leaned on clean, modern, metropolitan imagery and bright, captivating colors.

The final design is modern and enables users to request specifications and details by submitting simple forms. Check out the new website!