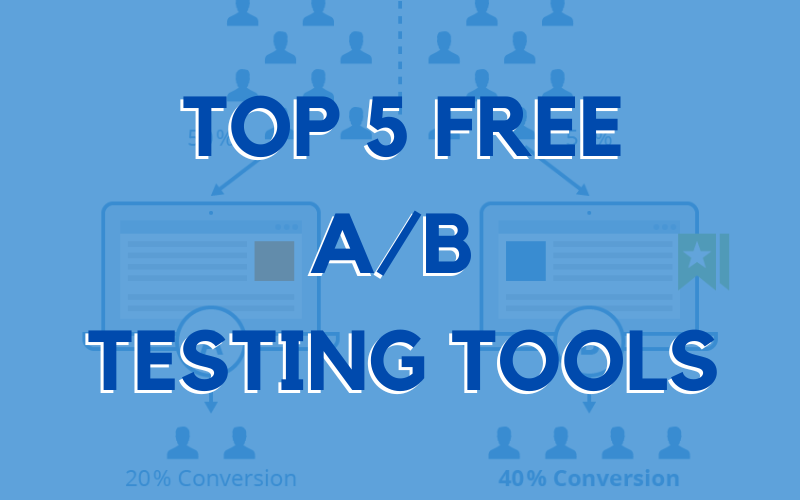 4 min read...
Are you looking to begin experimenting with A/B testing without making a large investment? We got you covered with this great guide to the best free and open-source tools for experimenting with A/B tests because who doesn't love FREE?
You might be thinking, "are these tools really free?".
Free A/B testing tools provide you with the basic features you need to run tests without payment. The features you get are limited compared to what you get with other tools and what you'll need for a comprehensive experimentation program.
Let's go over a few criteria that would define FREE for your business:
You don't have an extensive monthly traffic
You only want to run a few tests a month
You're only interested in basic test features
You're new to A/B testing and just want to see what it's about
Remember, A/B testing is the backbone of any website update and improvement.
With the ability to incorporate split testing, designers can display two different web pages to various audiences and compare aspects such as clicks, conversions, and traffic.
If your company exceeds the above criteria, check out the top 5 paid A/B testing tools on the market now!
Top 5 Free A/B Testing Tools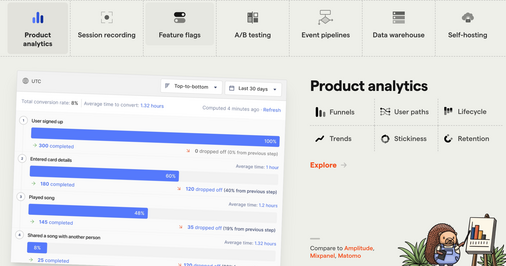 PostHog is multivariate testing with statistical significance. You can test changes in production with an experimentation suite that makes it easy to get the results you want.
Spotlight: Set custom goals
Define your acceptable threshold for success, so you can focus on what really moves the needle.
As PostHog states, PostHog is an all-in-one product analytics suite that integrates all of the essential features you need to understand your users. It collects and visualizes data on how people are using your products, provides insights into trends and retention, and helps to remove bottlenecks and reduce churn.
Instapage wants you to take full ownership of the post-click landing page to optimize conversion rates through precise A/B testing, analytic insights, and personalization.
Check out this informative video on the product.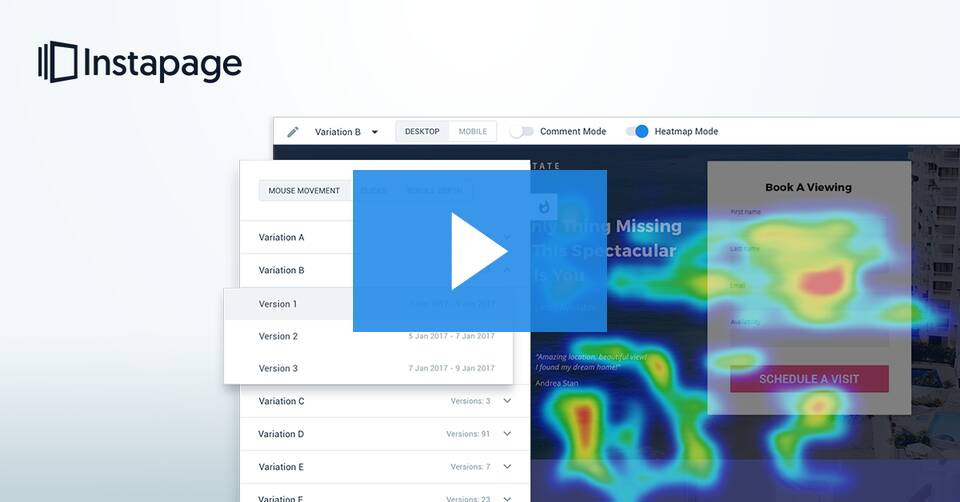 Turn Insight Into Action With the Instapage Optimization Plan - Instapage
Instapage provides a unified environment for ad mapping, scalable page creation, experimentation, personalization, and analytics to create, optimize, and personalize landing page experiences as quickly as your ads.

GrowthBook was actually built by engineers who wanted better insights on new releases.
Teams can deploy new features, target rollouts, and deploy new A/B tests all from an easy-to-use platform.
Spotlight: Modular Tool
It promotes feature flagging as an essential step in the development process and can be used as a full-stack platform, a plugin feature flagging tool, or an analysis engine.
You can release confidently from deployments with feature flags. Their lightweight SDKs for client-side, server-side, and mobile are built for extreme speed, flexibility, and security.

VWO offers a quick set of tools to kick-start your optimization journey. These 4 tools below can jumpstart your A/B testing journey without a huge upfront investment.
A/B Test Duration Calculator

Find out how long you need to run an A/B test to achieve statistically significant results.

A/B Test Sample Size Calculator

Find out how big your sample size needs to be, to achieve a smart decision.

Landing Page Analyzer

Do a self-analysis of your landing pages from a conversion viewpoint.

AI-Powered Free Heatmap Generator

Generate a predictive heatmap to analyze how visitors are likely to interact with your webpage
Learn more about how to research A/B testing ideas and create winning tests through their detailed guide.

Vanity is a free and open-source optimization platform that describes itself as "an Experiment Driven Development framework for Rails."
From Vanity, Vanity will show the conversion rate for each alternative, and how that conversion compares to the worst performing alternative. In the example above, option A has 80.6% conversion rate, 11% more than option B's 72.6% conversion rate (72.6 * 111% ~ 80.6%).
Spotlight: Z Score
Vanity picks the top two alternatives and calculates a z-score to determine the probability that the best alternative performed better than the second best. It presents that probability that should tell you when is a good time to wrap up the experiment.
---
A/B testing can do a lot more than prove how changes can impact your conversions in the short term. It can help you determine what to do in the future.
Interested in web development companies that can help you navigate A/B testing? We're a top choice in Pittsburgh and beyond. If you are looking to take on a website redesign as the result of an A/B test, Blue Archer has got you covered.