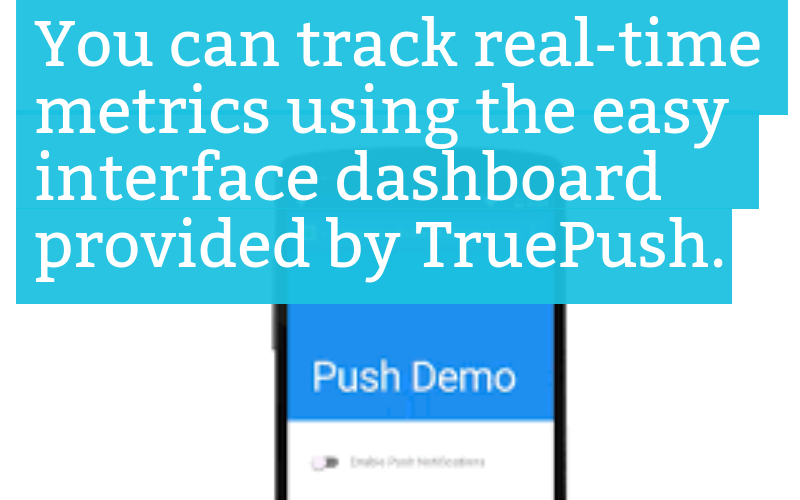 This tool will bring you new marketing tactics that will leave you thankful to leave the old ones behind in 2018. Feature high volume notifications for web & mobile, deep analytics, and easy-to-use dashboard.
What is TruePush?
Benefits – Easy to use the scheduling tool to build a push notification brand and enjoyment platform to assemble easy-to-use push notifications.

RSS Notification – You can easily link your websites RSS link so your audience will receive an update when you add a new blog.
Segments – You can target users with push notifications with unlimited segment boundaries.

Dashboard
You can track real-time metrics using the easy interface dashboard provided by TruePush.
The setup makes it easy to monitor user engagement as well as plan for future campaigns.
Better Platform
This platform is better in most industries than traditional marketing.
Think about the number of times you are viewing an app and the number of notifications that pop-up. It's constant, and if it's constant enough you are more likely to view it than ignore it.
When it comes to user data, the platform collects cookie data so it is completely anonymous. No scam here!
These are some of the features that can be seen when you are using Truepush for your daily push notification need.
Unlimited Notifications, Campaigns, and Websites
Desktop Notifications
Mobile Push Notifications
Supports HTTP & HTTPS
Multi-browser support
Preview in different devices
2-way Opt-in
Rss To Push
Rich Push Notifications
Scheduling
TTL & Expire of notifications
Website and campaign wise analytics
Tags
Custom Segmentations
Predefined Segmentation

If you need help making your site compatible, contact Blue Archer.