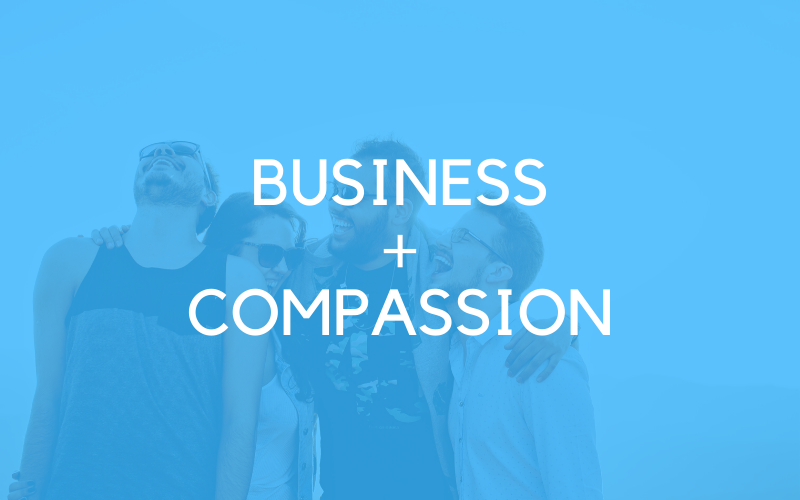 Note: I'm sure over the last few weeks you were flooded with COVID-19 subject line emails from every business you have ever patronized in the last decade. I know, it got old fast. So if you are very much over businesses talking about COVID-19, I totally hear you. I get it. You don't have to read on. But, if you are curious about some of the silver linings in this pandemic, maybe consider reading on. These are weird times; these are scary times; these are unprecedented times. But all that said, I have noticed some incredible, deeply refreshing good in the business world. I'm wondering if you have experienced it too...
When is the last time you started a phone call to colleagues or clients asking how they were feeling, how their kids were doing, how they are, frankly, just holding up in general?
Chances are it was pretty recently. Probably today. Maybe moments ago. With the COVID-19 pandemic, this is the new norm.
But think of a time before COVID-19. Sure, we all have our favorite clients - the ones we chat with like friends before we get into the agenda. But here's the thing. Right now, chances are, you're extending that attitude towards all of your clients. You're having a shared laugh when a child bursts into the room midway through your conference call, you're extending forgiveness when there are technology hiccups, you're having empathy for clients who miss deadlines or colleagues who struggle to manage their workload, and you're feeling intense waves of jealousy when a client's spouse brings him fresh tacos during your call (or was that just me.....).
We're all in this together, you say, as you look around your makeshift office.
And, of course, we are. But when this pandemic passes – and it will– can we preserve what we have built? Can we continue to treat each other with kindness?
What bonds the world right now is a shared struggle. It's visible; it's talked about. But when this is over, the people we work with and the people we work for- they'll still be suffering. We just won't see it. We won't know exactly what they are going through, so we'll skip the pleasantries and get right down to business. And this is a problem.
Looking ahead what are some things we can do to continue building a compassionate workplace? Plan a happy hour (or virtual Zoom happy hour) with your coworkers. Get together and learn about their lives outside of work. Ask a client about her recent vacation, her family, how her job is going outside of the project you may be working on together. Ask your employees how they are feeling and what you can do to support them.
Being kind to your employees, coworkers, colleagues, and clients doesn't only make sense on a human level. It makes sense on a profit level too. There are tons of reasons to encourage a compassionate work environment - from lower turnover to lower healthcare costs. But this doesn't seem like the time to get into those things. So let's just take it at face-value. It's just nice.
Stay safe. Stay healthy. And, of course, let us know if there is anything we can do to support you in these unprecedented times.