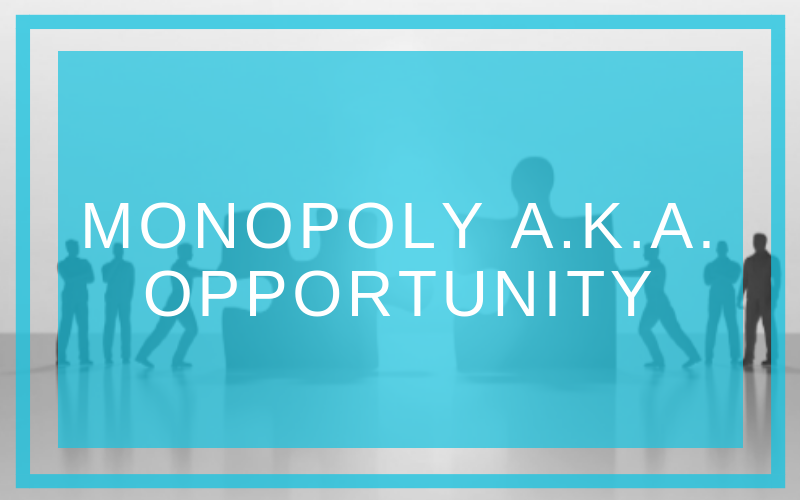 Amazon's Secret Weapon for Success
Amazon, Facebook, and Google all share the same secret for success. They each have successfully conquered their industry all by doing two important tricks. It's time for you to act as well.
The Secret
Each company has successfully grown a name for themselves by growing prosperously over time. The most crucial step lies within what's next for the business.
The reason these companies succeed is that their exponential growth came mainly from smart mergers and acquisitions.
This was done by a core of talent and expertise that could launch them beyond the competition.
Google is a phenomenal representation of a tech giant that grew from the idea of a search engine algorithm. They succeeded through acquisitions. Although the main amount of acquisitions came from 2010-2011, the company hasn't nearly slowed down.
Google noticed that acquiring small and large businesses to make up their triumph of business was the ultimate success. Their goal was to gain these experts who made their own thriving operation from their own resources and alcoves.
Not only did they buy into the company's existing accomplishments but their new ideas as well. They researched and analyze how these experts developed their operations as well as their trajectories for years to come.
Monopoly A.K.A. Opportunity
Yes, that term sounds more severe than it really is.
Let's take Facebook as an example. Mark Zuckerberg's social media project caught on quickly with developers and media influencers. When platforms gain rapid popularity, it is almost inevitable to die out.
However, when Facebook noticed their popularity growing with both consumers and other entrepreneurs they needed to act.
Twitter is known for news feeds, therefore to keep up with competition, sites like Facebook needed to match their output. If not, they needed to acquire them all together. Which is exactly what Zuckerberg did.
When you acquire most of the competitor's operations, you can easily keep your business relevant by constant marketing and partnerships.
This also lessens declines when one platform/service suffers. For example, all the negative publicity around Facebook is not affecting the business as much as you may think. Facebook merged Instagram and WhatsApp, which are extremely successful, and keeping the corporation alive.
Keep it logical
This is not a shopping spree. You must keep your acquisitions and mergers logically.
Make sure partnerships are relevant to your brand and can truly help your business grow. With smaller businesses, it is much easier to take a loss. When one business suffers, there is a higher chance that the whole brand will suffer as well. Unless, of course, you'reFacebook or Google.
You need to acquire insight and knowledge before making big decisions. Start small like Amazon. They began buying goods from smaller stores with less of a demand, like Pets.com.
In business, you're either a niche company or an all-in brand. Be an expert in one area or provide all you can to your consumers. You must define yourself to have a place in the market.
Unbeatable growth takes an unbeatable strategy.
If you're looking to redesign your site to fit your company's strategy, contact Blue Archer.