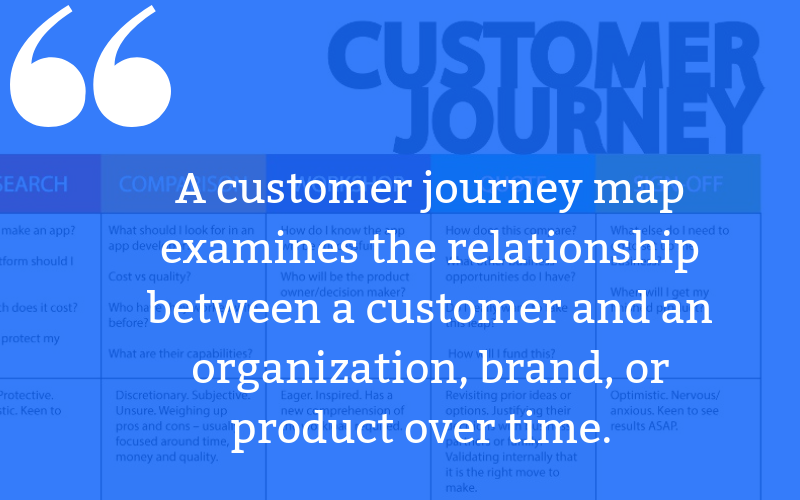 Customer journey maps help designers navigate a day in the life of a customer. Sometimes, designers can get so caught up with details and textures that they forget how the user navigates the site. This tool is perfect for analyzing metrics and connections with layouts.
What is the customer journey map?
A customer journey map examines the relationship between a customer and an organization, brand, or product over time.
This research-based tool takes time and focuses on the touchpoints and channels of interaction within your site.
Different Experiences
The goal is to not map every sing journey but to recognize general usage patterns. The typical journey of your user is the goal when developing a user map.
When developing a journey map, you will not only discover how your users interact with your site but also reference future interactions as well. You will be able to pinpoint where you should input important information as well as advertisements for monetary benefits.
Preparation
Before you create a journey map you need to understand the following:
Personas: Each customer has a different purpose/interest when interacting with your brand. To understand them, you must do research to understand why you are important to them.
Timescale: Understand that different products rely on different timescales. Decide whether you should measure one interaction, a week's worth, or even a whole year.
Customer Touchpoints: These touchpoints indicate where your customer came from and where they are going within your site.
Channel of interaction: How the customer interacts with your brand via social media, email, messaging, etc.
Impression: The moment your user decides the fate of your brand within their own mind.
Creating a Customer Journey Map
The purpose: It's important to determine why you are creating a journey map and what purpose it will serve your researchers.
Existing research: Do preliminary research to ensure you aren't repeating data that has already been found. You may even find the answer you need.
Map creations: Create a touchpoint, empathy, and diagram based o user emotions while browsing as well as areas your customer will experience.
Results
A customer journey map is almost like a service blueprint for your business. You map out all the areas in which your users can experience your brand and how they interact with it. Here is an example of what a customer journey map would look like.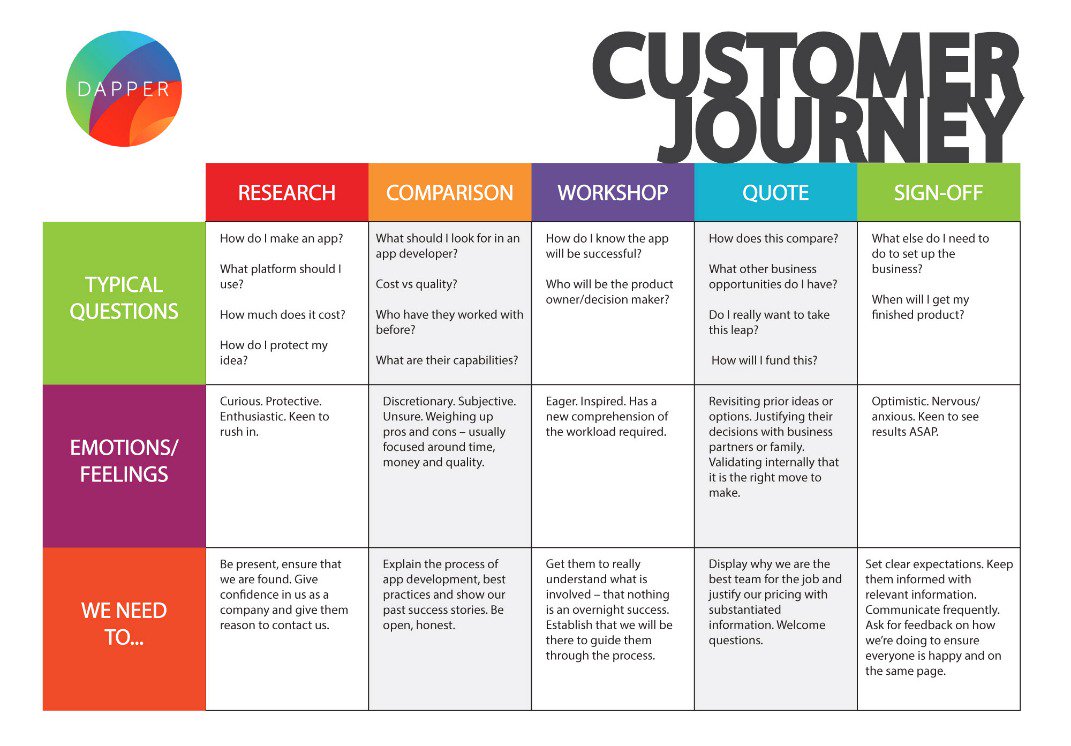 https://heartofthecustomer.com/4719-2/customer-journey-map-with-backstage/


https://conversionxl.com/blog/customer-journey-mapping-examples/
If you're looking to develop a CJM for your site, contact Blue Archer for a consultation.