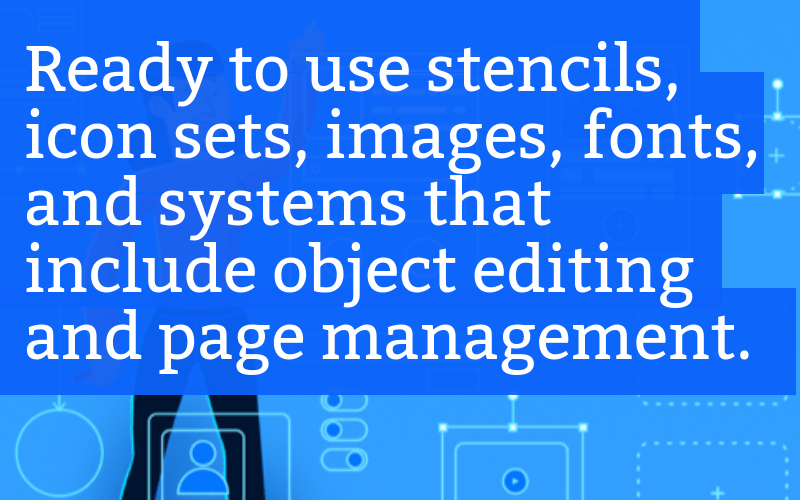 This streamlined web app focuses on collaborating in real-time on wireframe and mockups to ease the process of creating an app. This tool is perfect to create a new concept and test it out before it hits the market.


Design
With this tool, you can visualize your concept, test it, and validate whether is works. With quick wireframes and detailed mockups, you can explore different methods and designs by collaborating with your team.
The best part, you can collaborate through the cloud making work remote and easy for all team members.
There is a built-in library of design with ready to use stencils, icon sets, images, fonts, and systems that include object editing and page management.
Plan
Shape your ideas by capturing all concepts generated by your team. This helps you navigate which direction your project is headed and whether you need to reroute.
You can plan through flow charts and storyboards, allowing you to navigate the platform effortlessly.
Prototype
When it's time for you to test your design, you can do so by integrating interactivity into your designs.
Simulate the user experience by following the user map of the typical session. This allows you to find bugs, dead ends, and any other issues before putting it into full effect.
Collaborate
Through the cloud, you can keep everyone on the same page. Provide feedback on designs processes and more. The best part... you don't have to be in the same room. This could save time and friendships!
This aspect allows you to hear all voices and opinions about what to change and even test them out.
Is your design interface compatible? Contact Blue Archer for a consultation.